Kari Barber, an award-winning documentarian and a Reynolds School of Journalism associate professor of electronic media, has a new short animated documentary making rounds in film festivals around the world. The film, "Death and Magic Castles," will be screened at the Athens Animfest in Athens, Greece, on March 17, and the Barebones Film Festival in Oklahoma at the end of April. It is also a finalist for the Golden Shorts Film Festival in Italy and an official selection of the Barcelona Indie Filmmaker Fest in Spain and the Austin Micro Film Festival in Texas.
Unlike Barber's past documentary work, "Death and Magic Castles," which also has a virtual reality component, tells the personal account of her own tragic loss.
"They are quite different projects but both are connected to the story of losing our son, Zizou, when he was five years old," Barber said.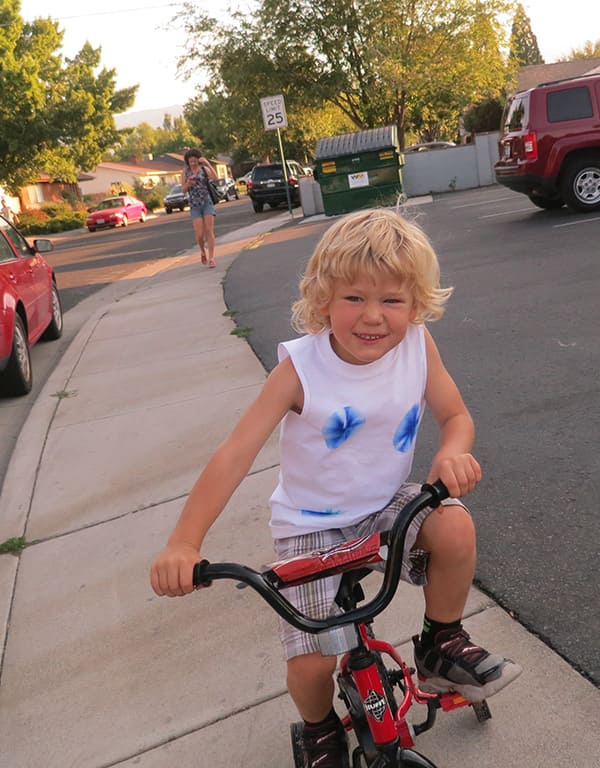 As a documentarian by trade and nature, Barber chose to channel her grief by telling her family's story in the form of an animated short film.

"I couldn't find the passion to make a film about anything else while living in such a state of grief, so this story is what I needed to do," she said.

Barber realized that she needed to use animation to effectively tell the story and, unable to travel due to the COVID-19 pandemic, enrolled in online animation classes during the spring of 2020. Through these classes, Barber met the team that she would end up working with on the film. Gabriel O'Connor served as the animator and Toby Suda composed the film's music, while Barber both wrote and directed.

"The whole process took a little over a year, and I'm so grateful to have had such a wonderful team," she said.
Thanks to a grant from the Office of Vice President Research and Innovation at the University of Nevada, Reno, Barber was able to work with Tyler Brownlow-Calkin from the Department of Art on the second part of "Death and Magic Castles," the virtual reality project. In this VR experience, participants are led through a nature area not far from the University - an area that was special to Zizou which he called the "magic castle" - while she narrates the story.
"The project seeks to build a place and time to bring the internal and external together in a healing way," Barber said.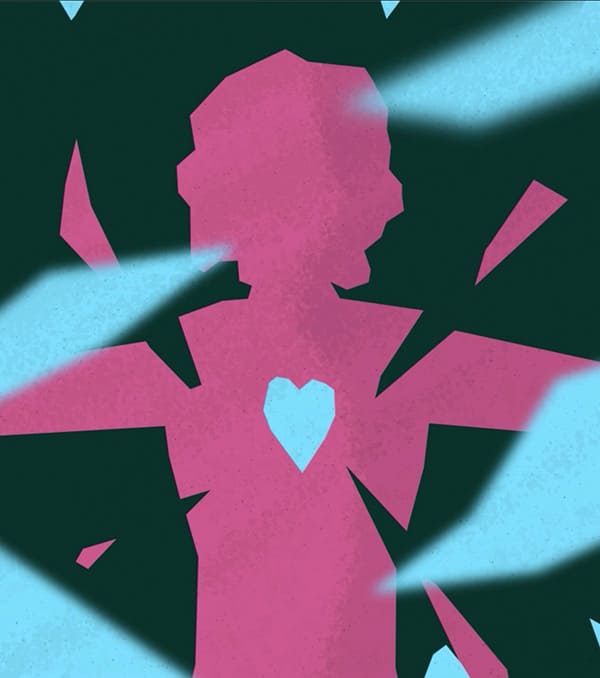 "Death and Magic Castles" also serves to highlight the connection we all have with grief. Nico Colombant, Barber's husband, Zizou's father and a lecturer of digital media and cross-cultural reporting at the Reynolds School, is working on a French version to further the reach of the film's message.

"Losing someone you are close to is very personal, obviously, but it seems in many western societies the process has been internalized and individualized," Colombant said. "The film may open discussions about a mother's poignant loss, bring awareness and empathy to those going through similar hardships and ultimately, perhaps, bring life to death."

Barber hopes that the film will not only help her in her grief process but others struggling with loss and the isolation it can bring.

"The film talks about how death is taboo in our culture and more a part of life in other cultures," she said. "That's something I think we could really tackle and do better at, accepting death as part of life to better support those who live with one foot in each side."
You can view the film trailer here, and visit the"Death and Magic Castles" Facebook page to follow its journey in the film festival circuit.