The Natural Resources Conservation Service's (NRCS) December 8, 2020 meeting in Reno caused public outrage. The NRCS proposed installing an irrigation pipe to replace the aging, failure-prone Steamboat Ditch. The 30-mile ditch runs from its diversionary origin on the Truckee River and flows from North Reno to South Reno, where it connects to Steamboat Creek. The ditch was constructed by the Steamboat Canal and Irrigation Company as a flood mitigation measure and to provide irrigated water for South Reno's agricultural lands. Since its construction in 1880, Steamboat Ditch has also developed into a habitat for local wildlife and its adjacent maintenance roads have become walking, hiking and biking trails.[1] The community response to the pipe proposal has been vociferous; concerned citizens have sent more than 1,500 emails, countless fliers have been distributed and 150 voicemails have been left.[2] The Steamboat Ditch Plan is hardly the first time Northern Nevada has experienced a fight to conserve wilderness and water. In fact, it was only thirty years ago that the Truckee River was the site of one of the state's most contentious battles over water.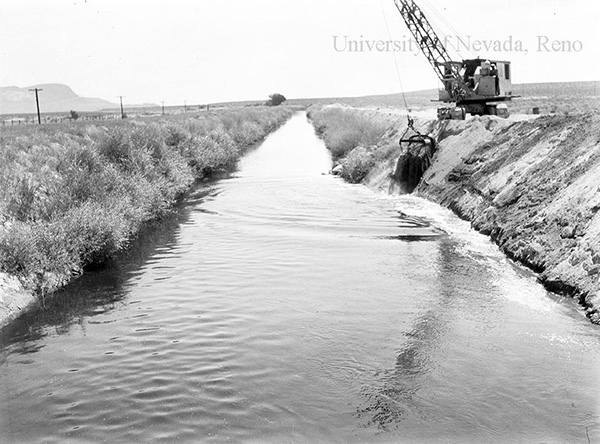 Not surprisingly, Senator Harry Reid played a key role in solving this conflict. When Harry Reid was elected to represent Nevada in the Senate in 1986, he was asked "what was the most important thing he would be working on... he replied 'Water issues.'"[3] Reid spoke broadly, but he was thinking specifically. Reid had high hopes that he could help end a decades-long battle over allocation of the Truckee River which had begun in 1902 with the Newlands Project. The Newlands Project diverted the Truckee River to bring irrigated water to the dry, desert cities of Fallon and Fernley to create farmlands where there had once been only sagebrush. This diversion led to a critical shortage where the Truckee River ended: Pyramid Lake, the ancestral home of the Pyramid Lake Paiute. As a result of the diversion, Pyramid Lake's water levels began to dangerously decline and the cui-ui (a species of fish native to Pyramid Lake and one that holds cultural significance for the Pyramid Lake Paiute) began to go extinct. It was clear something had to be done to reallocate water.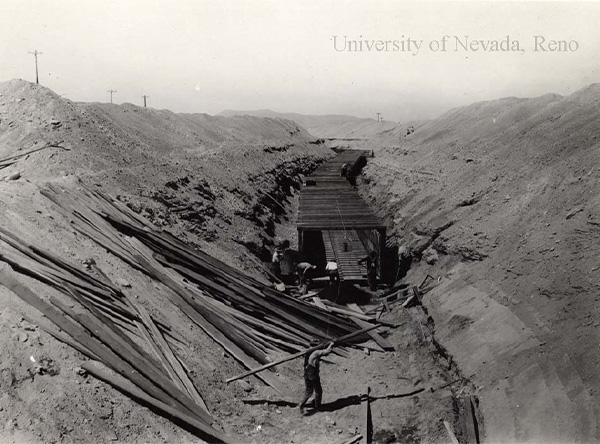 Reid recognized that a deal would only work if all stakeholders were included in the discussion. "[N]o settlement can be finalized without the active support of western Nevada… we all have a stake in [the] matter."[4] Senator Reid assembled the Pyramid Lake Paiute, the City of Reno, the City of Sparks, Sierra Pacific Power Company, the states of Nevada and California, Fallon farmers and business leaders to create a solution. As attorney Sue Oldham explains, "[Reid] said basically 'don't come out until you have some way of approaching and getting to [a] settlement.'"[5] Each group had varying goals; however, all were keen to put the decades of litigation and turmoil to rest.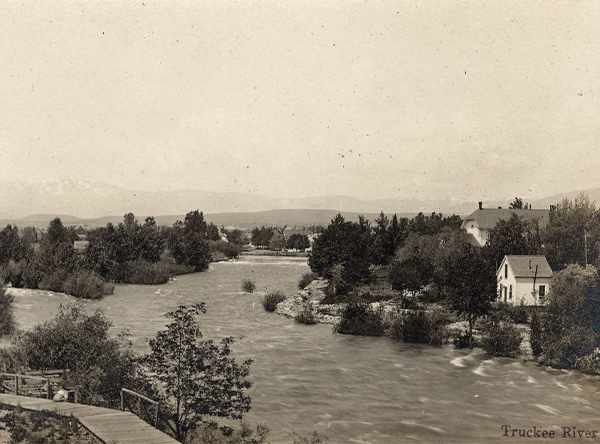 The result was the Negotiated Settlement, also known as Public Law 101-618 (1990), which represented a revolutionary example of one thing: collaboration. Senator Reid's work ended the eight decades-long fight over the Truckee River. The Settlement was reached by giving all parties a stake in the Truckee River. As a draft of the Settlement states, "Competition for and controversy over water will continue, but we believe the history of distrust can be replaced over time by a future grounded in understanding and respect."[6]
Aerial photo of the Truckee River, east of Reno, as it winds towards Pyramid Lake.

Unique photo of the tufa rock formation located in Pyramid Lake, Nevada.

Cui-ui fishers at Pyramid Lake.

Photo of Pyramid Lake's stunning scenery.
In the desert state of Nevada, water is extremely precious, and water fights innumerable and unavoidable. However, the Negotiated Settlement provides a shining example of how collaboration can engineer better solutions. Understanding Nevada's complicated and complex history of water wars can provide a roadmap for the future. Steamboat Ditch, like the Negotiated Settlement, involves various stakeholders, many of whom have competing interests. As such, the lessons learned in the Negotiated Settlement can provide a model to emulate. Collaboration with the diverse stakeholders of Steamboat Ditch may be the only way to create effective water policy solutions.
Footnotes
[1] Lori Bellis, "Steamboat Ditch Update," Sierra Club Toiyabe Chapter, 11 February 2021,
https://www.sierraclub.org/toiyabe/blog/2021/02/steamboat-ditch-update.
[2] Amy Alonzo, "After Public Complaints, Planning for Steamboat Ditch Project on Hold," Reno Gazette Journal, Feb. 2, 2021.
[3] Correspondence from Mary Conelly, 5 May 1996, 90-89-3-718, Box 335, Harry Reid Papers, University of Nevada, Reno Special Collections and University Archives, Reno, Nevada.
[4] Letter from Senator Reid on the Proposed Settlement, 26 July 1990, 90-89-6-1360, Box 398, Harry Reid Papers, University of Nevada, Reno Special Collections and University Archives, Reno, Nevada.
[5] Jeff Delong, "A Look Back at the Truckee River Operating Agreement," Truckee Meadow Water Authority, 10 December 2015, https://tmwa.com/wp-content/uploads/docs/TROA/A-Look-Back-TROA.pdf.
[6] Truckee Carson Settlement Negotiations Discussion Draft, 1 January 1995, 90-89-3-718, Box 335, Harry Reid Papers, University of Nevada, Reno Special Collections and University Archives, Reno, Nevada.