Professor Sudeep Chandra, a longtime faculty member of the College of Science, is the new director of the Ozmen Institute for Global Studies, an important entity to campus in diversifying a global research mission and cultivating strong community collaborations around universal concerns.
His scholarly endeavors for the past 23 years as a conservation biologist and limnologist have taken him to many points around the world, including places such as Lake Atitlan in Guatemala, the Siberian Arctic, Mongolia, and Cambodia with the Wonders of the Mekong project. He has worked with multi-party stakeholders around the world to solve environmental and social challenges while engaging students and communities in his projects.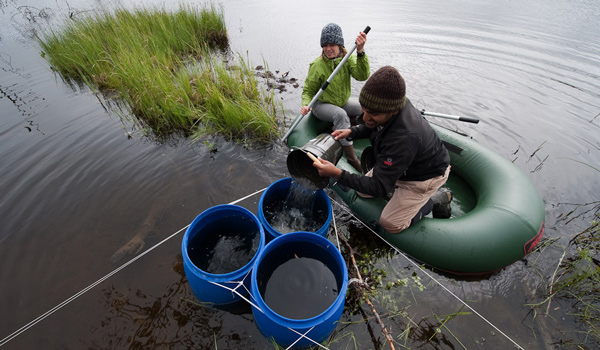 "Sudeep is an engaging, thoughtful, and inspiring colleague, and he has a strong vision for advancing the Ozmen Institute for Global Studies not only at our University but also in Nevada and internationally," College of Liberal Arts Dean Debra Moddelmog, who conducted the selection for the new director, said.
Chandra has been a strong advocate of cooperative international research and conservation. He has built collaborations with scientists, governments and organizations around the world. His interest in international research began in 1997 when he participated in the American/Russian Tahoe-Baikal Institute environmental exchange.
Chandra is a professor in the Department of Biology, the director of the Global Water Center and director of the Castle Lake Environmental Research and Education Program. He has served as a director for the Ecosystem Sciences Program at the National Science Foundation and is director of the Aquatic Ecosystems Lab in the biology department.
"Serving as the new Director for the Ozmen Institute for Global Studies presents an exciting opportunity for me to assist our faculty and our graduate students to develop their global activities," Chandra said. "I am particularly delighted that the Institute will facilitate activities across colleges, from the sciences and engineering to the liberal arts, education, journalism and beyond. By working across colleges, we can bring both disciplinary and cross disciplinary engagement to understand topics of global relevance and share knowledge with our local community."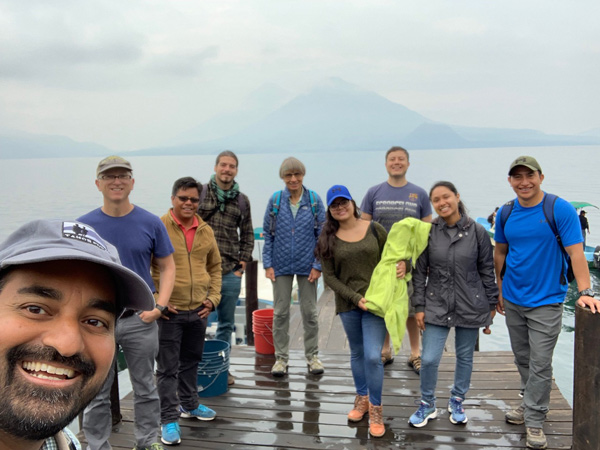 As a long-time researcher of the waters and ecosystems of Lake Tahoe, including invasive plant and fish species and their negative impact on the Lake, he has been an invited speaker numerous times at the Lake Tahoe Summit, which is an annual meeting of governors and legislators from California and Nevada where issues of environmental and economic concerns for the Lake Tahoe Basin are reviewed and presented.
Chandra will bring his expertise to the Institute, promoting its cutting-edge interdisciplinary research and vital public conversations on global issues with at least 100 (and probably many more) faculty and staff affiliates across the University that participate in international research.
"As an immigrant's son, I was afforded an amazing education opportunity which led to a career as a faculty member within our University," he said. "In my experience, almost every topic that I have studied and community that I have encountered is impacted by what is happening within a global context. Simply, we are all connected one way or another to the world beyond our community."
The University entered the 'R1' institution status by the Carnegie Classification of Institutions of Higher Education in 2018, signifying very-high research activity. That recognition was due in large part to the University's national and global research presence.
"As is stated in the University's mission, having a global viewpoint while understanding local topics helps us 'to educate and graduate the best-prepared, confident leaders for the state, national, and global community; to be a nexus for research and creativity that focuses on vital issues of our time; and to serve as a catalyst for the betterment of our society,'" Chandra said.
"It is important to recognize the global engagement of our faculty and help them with their endeavors to create a more informed society."
The Ozmen Institute for Global Studies brings together faculty members, well-established scholars and students from participating colleges and schools across campus to provide them with opportunities for collaboration and funding to develop impactful global research and programs.
The joint research projects the Institute encourages are intended to develop around thematic clusters such as globalization, international security, economic development, immigration and border studies and geopolitical and strategic studies, which will result in grant conferences or research papers.
"The wonderful thing about our university is that it serves as the intellectual and social backbone within our community," Chandra said. "Since we're an increasingly globally connected society (whether we like it or not), it is important to recognize the global engagement of our faculty and help them with their endeavors to create a more informed society. I wanted to lead the Institute so we can recognize some of the amazing things our faculty and students are learning about our global society while also ensuring that our community benefits from this knowledge."
As an interdisciplinary unit, the Institute is supported by every dean and director of colleges and schools at the University and other key stakeholders, such as the Vice President for Research and Innovation and the Executive Director of the Northern Nevada International Center.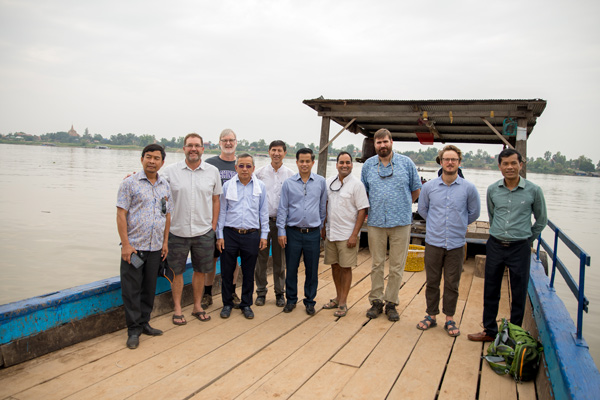 "As dean of the College of Science, I had the pleasure of working with Sudeep for many years, watching him conduct important environmental research while working effectively with elected officials, government agency personnel, students, other scientists and communities around the world to not only do the research, but inform policy that could affect positive changes to the environment," Jeff Thompson, Interim Executive Vice President and Provost of the University said. "He's a perfect fit for the Ozmen Institute for Global Studies."
The Institute opened in July, 2018. Chandra will serve a three-year term as director.