Mikeal Carver, assistant director for Grounds and Building Services at the University of Nevada, Reno, has been selected as the Nevada Employee Veteran of the Month for July 2021 for his overwhelming commitment to the safety and betterment of the University campus.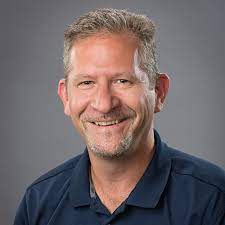 In the United States Army, Carver was a Sergeant as a Patriot Missile Crewmember. He actively served from November 1991 through May 1995. He was stationed in Kaiserslautern, Germany, with two deployments to Southwest Asia. In his time in the Army, Carver received two Army Achievement Medals and one Army Commendation Medal.

Carver has been employed with the University since October 2016. He is a graduate of the University, receiving his bachelor's degree in 1991 before enlisting in the Army. In his time employed at the University, he has managed the grounds and fleet teams in Facilities Maintenance Services, implemented a plan to green up the grass, has replaced trees and held an Arbor Day event, all while maintaining the safety of those on campus. Further, Carver has overseen a beautification project on the south side of the Chemistry Building which reduces the use of water in the landscaping.
Carver and his team played a major role in making Spring 2021 Commencement – in addition to the added ceremonies held for the class of 2020 – as safe and clean as possible. He worked with various assistant directors and many staff members to develop staffing plans, specific cleaning procedures, chair setup, stage setup and cleanup efforts.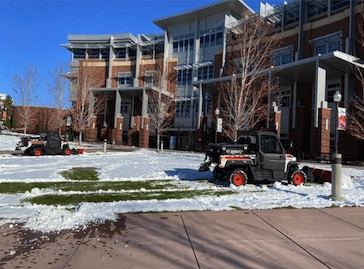 "I would like to highlight my team, their efforts and dedication to the University," Carver said. "We all spent so much time organizing the facilities efforts to prepare Mackay Stadium for graduation."

Throughout the COVID-19 pandemic, Carver has managed custodial services, helping with campus-wide disinfecting efforts. Carver has also been responsible for implementing additional recycling collection areas outside of buildings.
"Mikeal is able to juggle multiple responsibilities and does so while gaining the respect of all who work with him," Michael Averett, senior director of Facilities Maintenance Services at the University, said. "He is a great supervisor and is eager to take on new projects and training and assist wherever he is needed. Mikeal is an advocate for members of the department as well as pushing and helping for faculty, staff and students outside of the department. He is a valued member of our team."
The Nevada Employee Veteran of the Month award initiative began in January 2021. Each month, an employee veteran is recognized by the Nevada Department of Administration Director and the Administrator of the Division of Human Resource Management.