Three University of Nevada, Reno faculty members recently received a grant from the U.S. Consulate General, Public Affairs Section in Mumbai to create a public diplomacy program designed to combat large-scale issues with misinformation in India.
"A 2019 survey showed that 88% of first-time voters across India agreed that fake news was a real problem," Dr. Paromita Pain, the Reynolds School of Journalism's assistant professor of global media and the grant's principal investigator, said. "The recent COVID-19 situation has only made circumstances worse. Strengthening journalists' fact-checking and rumor debunking abilities is thus an important public requirement for India."
After receiving the grant in fall 2020, Pain along with investigators Dr. Gi Yun, associate dean in the Reynolds School, and Dr. Sung-Yeon Park, professor in the University's School of Public Health, developed online training modules to teach 50 journalists and 50 journalism students in West and South India about the latest technologies and strategies that could be used to identify and counter online misinformation.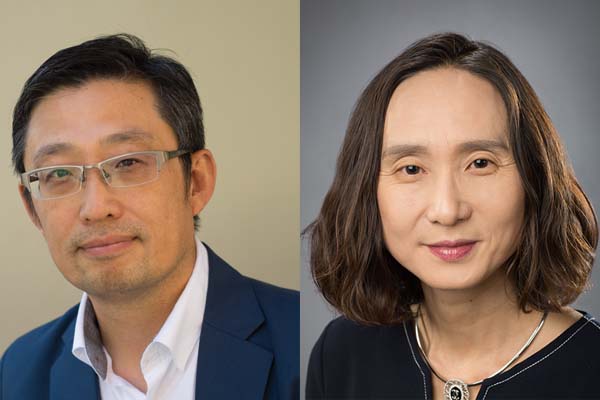 "Our workshops focused on deceptive and misleading information that has surfaced in the era of online journalism and social media," Pain said. "The overarching goal was to gain knowledge and experience analyzing online information using industry tools, strategies and resources and, ultimately, demonstrate the ability to engage with online information in ways that promote trust in the media and democracy."
The researchers partnered with Meedan, a San Francisco-based non-profit that focuses on improving the quality and equity of online information, to develop their modules. They also worked with the University of Madras and TATA Institute of Social Sciences to recruit journalism students in India and with the Press Institute of India and 101 Reporters to recruit journalists in India.
Their program included five modules focused on various aspects of fact-checking, including deep fakes, truth, trust and various tools like Google reverse search and the Meedan fact-checking software. During the training, participants also shared how their organizations handled fact-checking.
"We found some telling responses. One journalist mentioned that she was rarely asked to fact-check her work. No one asked her to revisit sources or recheck the data mentioned," Pain said.
Pain, Yun and Park completed their workshops in August 2021. According to Pain, the modules were well-received by participants with more than 65% of participants indicating that the training did an excellent or very good job of contributing to their understanding of fact-checking.
"The students from the University of Madras were particularly happy with the modules because they have little access to training of this kind," Pain said. "The University of Madras is renowned for working with students from resource areas and lower socio-economic backgrounds."
With their workshops completed, the researchers are now translating the project into Hindi, Kannada, Tamil and Gujrati, which are popular languages in India.
"[Translation] will enhance the value of the curriculum for minority-language news organizations that are typically short on the resources for newsgathering and the professional development of their journalists," Pain said.
Their final goal is to make the project available for use online and during in-person training.
"This is a sustainable project whose training modules can be used by journalism schools and journalistic institutions to train their students and staff reporters who [did not] attend the workshops this time," Pain said.
Their work also has broader significance, impacting the field of cybersecurity.
"The integrity and trust of the internet are necessary components for the secure exchanges of information," Yun said. "The journalists who participated in the workshop will be able to contribute to curving the spread of mis- or dis-information in India and around the world that will help better secure the integrity of cyberspace."
Recognizing that the interests of journalists and cybersecurity professionals overlap, Pain, Yun and Park serve as affiliated faculty in the University's Cybersecurity Center. The center's executive director, Dr. Shamik Sengupta, believes this project exemplifies the ways in which cyber tools can help improve the world in a variety of disciplines.
"Misinformation is a major concern with far-reaching impacts," Sengupta said. "By combining their discipline-specific mastery with advanced software, Drs. Pain, Yun and Park demonstrate how digital solutions can open up new ways to pursue truth in reporting. Cyber professionals are not trained journalists, but their efforts can serve the noble and necessary goals of this vital discipline. And this is exactly the goal of the Cybersecurity Center: Helping the very best minds in their fields find ways to collaborate to solve complicated problems in the digital age."