Twenty-seven percent of undergraduate student respondents and 12 percent of graduate student respondents at the University of Nevada, Reno reported experiencing "poor or terrible" internet access in a remote working and learning survey given to campus last spring. Many students are still working and learning part time via virtual modalities, making a strong internet connection imperative.
The University recently received support dedicated for connectivity from Google that funded 100 new hotspot devices, as well as 12 months of connectivity, for long-term check out at no charge to students. The devices offer unlimited data and were shipped to students who live outside of the Reno area.
"Through this support and community investment, we want to ensure Nevadans have reliable internet access," said Kate Franko, Google's regional Head of External Affairs for Data Centers. "We know COVID-19 has deeply impacted in-person student learning, that's why we've partnered with the University of Nevada, Reno to provide students with more reliable internet through Google's funding for connectivity. This is an effort we hope to expand to other schools in the near future."
Students were notified via email about the availability of the hotspot devices and within about two days all 100 devices were either checked out or on hold for students. Due to the popularity, the University worked swiftly to invest in an additional 100 devices, which were also made available to students and checked out rapidly.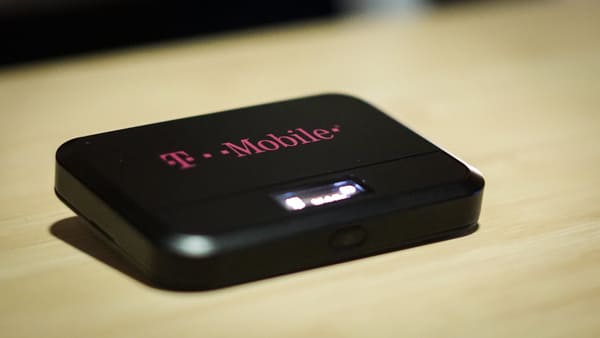 "Thanks to this agreement with Google, countless students on our campus will now have the opportunity to further their educational dreams," University President Brian Sandoval said. "The 100 hotspots and 12 months of connectivity come at a crucial moment for our University, where students have increasingly had to find creative ways to further the breadth of their studies due to the challenges associated through remote learning and COVID-19. That fact that the University Libraries' @One Digital Media & Technology Center made these devices available to students at no charge truly is a game-changer for us."
Many students are saying that the hotspots are already having a positive impact on their ability to do their work, lessening the amount of stress they are experiencing.
"I use the Wi-Fi that is provided in my place, and I would lose connection almost every minute, where I had to rejoin every time," one student said in their survey response about the new hotspot. "This device helped me a lot more. I can attend online meetings and classes, I can do my research and read the articles. This device brought a lot of relief since I was constantly worried that Zoom would kick me out again in the middle of my presentation for classes. Now, I have a much better connection and can actually hear my professors and take notes."
"This generous support from Google has helped the University provide this critical service to our students." Steve Smith, vice provost and chief information officer of the University, said. "We look forward to working with Google and others on long-term solutions to broadband access."
About the University of Nevada, Reno
The University of Nevada, Reno, is a public research university that is committed to the promise of a future powered by knowledge. Nevada's land-grant university founded in 1874, the University serves 21,000 students. The University is a comprehensive, doctoral university, classified as an R1 institution with very high research activity by the Carnegie Classification of Institutions of Higher Education. Additionally, it has attained the prestigious "Carnegie Engaged" classification, reflecting its student and institutional impact on civic engagement and service, fostered by extensive community and statewide collaborations. More than $800 million in advanced labs, residence halls and facilities has been invested on campus since 2009. It is home to the University of Nevada, Reno School of Medicine and Wolf Pack Athletics, maintains a statewide outreach mission and presence through programs such as the University of Nevada, Reno Extension, Nevada Bureau of Mines and Geology, Small Business Development Center, Nevada Seismological Laboratory, and is part of the Nevada System of Higher Education. Through a commitment to world-improving research, student success and outreach benefiting the communities and businesses of Nevada, the University has impact across the state and around the world.
About Google in Nevada
In July 2019, Google broke ground on its first $600 million data center in Henderson, Nevada, with a second $600 million expansion following in 2020. In 2020 Google also announced a new $600 million investment in Storey County, bringing its total investment in Nevada to $1.8 billion. Once fully operational, all sites will employ people in a variety of roles including computer technicians, engineers, and various service, maintenance, and security roles.