English students at the University of Nevada, Reno extended their knowledge and skills beyond the University setting, all the way to South Asia.
Last fall, students in Teaching Assistant Professor Jason Ludden's 400A English course worked together to create content for the Sri Lanka Wildlife Conservation Society (SLWCS). At the Service Learning Poster Showcase on campus last semester, students won best poster for their work with the organization.
SLWCS is an organization based in Sri Lanka, South Asia with an American office in New Jersey. Their mission is to enable communities to balance ecosystem protection and economic development by creating a model for sustainable conservation. The organization focuses on helping people, elephants and other wildlife coexist peacefully.
After spending some time volunteering in Sri Lanka with his partner, Ludden kept in contact with the organization. The focus of his 400A class was on environmental communication and client-based writing, so Ludden jumped at the opportunity to give his students real-life experience in a classroom setting and benefitting the organization in the process.
"The International Activities Committee at the University was nice enough to give me a grant to go over to Sri Lanka last summer," Ludden said. "When I came back, this project was one of the things that grew out of my time there."
The students designed a rubric for the Sri Lanka Wildlife Conservation Society to create social media posts, along with guidelines on how to make more episodic vlogs rather than long-news stories. The organization's website is its leading means of communication, but the class decided a social media presence would be beneficial as well.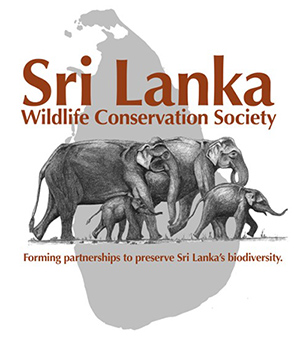 "The SLWCS came to our class with a specific goal: community outreach," University Junior Aspen Kidd said. "They wanted to raise awareness of the SLWCS's conservation efforts globally and asked us to help them meet this goal. My group decided to focus on social media outreach, particularly Instagram, Facebook and Twitter, with three goals in mind: to deliver information to an international audience, to keep this audience actively engaged with the SLWCS, and to direct this audience to the SLWCS website."
Ravi Corea, the Founder and President of the SLWCS, spoke highly of the students' work and the contributions they made to the organization. By implementing a weekly social media post rather than a monthly news article, SLWCS have increased their engagement online and hope to expand their following by doing so.
"It is an important aspect to get our information out to a wider audience," Corea said. "The immediate benefit of the students selecting our organization as the subject for their poster project was productive because more people now know about us. Their suggestions were very insightful and beneficial to us."
Kidd has just begun her first semester in the University's nursing program and while English is her minor, she says this project gave her more experience outside of the classroom than ever before.
"This was actually the first school project I've produced where I felt like my knowledge was being applied in a real-life setting," Kidd said. "It gave me a clearer understanding of the sort of projects that an English major with a strong understanding of rhetoric can be valuable for."
Fellow student Matt Cotter, a senior at the University, also worked on the project. As an English major with a Literature Specialization, he says that Ludden's course directly prepared him for working with a client.
"I felt pretty comfortable taking on this project, as our class had focused a lot on rhetoric, and the types of rhetorical strategies in writing and communication that persuade people, so I was able to bring that knowledge of how communication works to the SLWCS," Cotter said.
A greater impact
Students caught only a glimpse into where their degree could take them after graduation.
"I absolutely think this opened my eyes to the possibilities for English majors," Cotter said. "I found that my training helped quite a bit in areas such as social media management and communication in various mediums. My knowledge of the core concepts related to communications because of my degree and experience in writing papers and analyzing literature became integral to the success of the project."
Kidd came to realize that English students can help others communicate their ideas and concepts effectively when they might not be able to do so themselves.
"I had never considered this type of work as the sort of thing an English major would do, but when you think about it, it makes perfect sense," Kidd said. "The people who are employed to deliver information to the public with the intention of attracting them to a cause should be the ones who have education under their belts about how best to do that."
Ludden also emphasizes how often others don't realize the contributions English majors can make to society.
"One of the things that I think is great about a class like this is no one ever says quick we need an English major, but they saw how the skills they had and what they were capable of doing was really important in these different situations," Ludden said.
The field of humanities is frequently overlooked when it comes to the skills and the lessons students learn, and how they can apply it to various employment opportunities.
"My biggest takeaway is that English majors need to harness our knowledge and wear it with confidence, because it is more valuable than people give it credit for," Kidd said.