With six months as the Head of the DeLaMare Science and Engineering Library under her belt Tara Radniecki is focused on the user experience, bringing maker-based competencies into the University curriculum, and growing service areas offered by the library.
"It is very exciting to serve as the Head of DeLaMare," Radniecki said. "For many years we were in the 'start-up' phase. Now, we are in the 'scale-up' phase. We have a redesigned space that is more user friendly, have increased the number of Tech Wranglers available to assist and guide users through their high-tech projects, and are critically evaluating all of the services offered so we can continue to provide the highest level of service."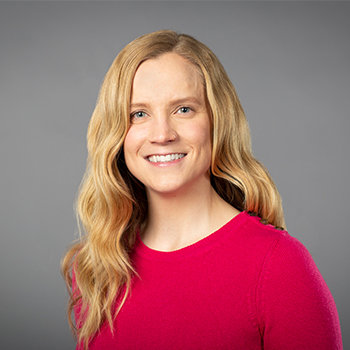 Radniecki formerly served as the University Libraries' engineering librarian for six years. In 2017, she was part of a team of researchers awarded a $50,000 National Leadership Grant for Libraries to fund research on early-stage maker-based competencies. This year she learned the team was awarded an additional $241,000 grant to conduct a three-year study titled, "Maker Immersion: Developing Curriculum Design and Assessment Skills for Academic Makerspace Course Integration."
"Because the DeLaMare Library was one of the first academic library makerspaces in the country, we have a clearer sense of what types of learning are happening in our space," she said.
Bringing makerspace skills into the classroom and curriculum is very important to Radniecki. She said there is a great deal of power in this type of experiential learning.
"History, Business, Philosophy and Geology are just a few departments using the makerspace for course projects," she said. "Making allows students to use the knowledge they acquire in a very real way. Instead of passively absorbing information, students using the makerspace actively engage with their knowledge and the world around them to create physical objects that have real impact."
It is Radniecki's goal to bring more users into DeLaMare to help facilitate the development of new knowledge.
"I am thinking bigger and broader," she said. "I am looking for the balance between providing tremendous service to meet user needs, but am also looking at ways to streamline workflows to help us all think about the next big innovation or service we want to provide to the campus and community."