The Institute of Museum and Library Services (IMLS) has awarded a $50,000 National Leadership Grant for Libraries to the University of Texas at Arlington Libraries and partner, University of Nevada, Reno Libraries. The grant was awarded to provide research funding to test the effectiveness of early-stage maker-based competencies.
National Leadership Grants for Libraries support projects that address challenges faced by the library and archive fields and that have the potential to advance library and archival practice with new tools, research findings, models, services or alliances that can be widely replicated. The grants are very competitive. More than $23 million in grants were requested. About $5.5 million was awarded for 25 projects.
Tara Radniecki, engineering librarian in the DeLaMare Science & Engineering Library, is the lead researcher from Nevada working on the project. Other research partners include Martin Wallace, Gretchen Trkay and Katie Musick from the University of Texas, Arlington.
"Because the DeLaMare Library was one of the first academic library makerspaces in the country we have a clearer sense of what types of learning are happening in our space," Radniecki said. "Through this research, it is our goal to quantify and assess the learning that is happening and share it with departments across the University so that it can then be incorporated into the course curriculum."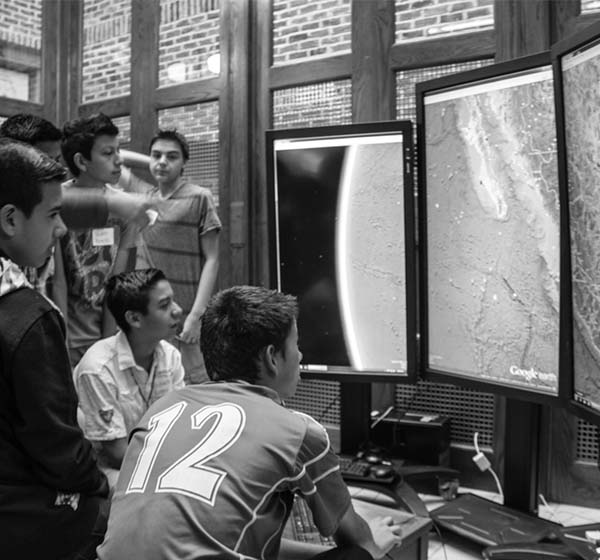 Makerspaces are defined as community-operated work spaces where people with common interests in computers, technology, machines, science, digital art, and other creative disciplines meet, socialize and collaborate on projects. By offering makerspaces and maker activities, academic libraries like DeLaMare provide students with experiential learning opportunities that cut across subject areas and encourage collaboration, team work, adaptability, communication, risk taking, and creativity. Students can learn and think in real world terms and have increased engagement versus the theoretical learning that traditionally happens in the classroom.
However, few practical tools exist for educators to measure student learning that results from making. Creating a set of maker-based competencies will help librarians and educators understand and assess the relevance of maker activities to academic learning goals.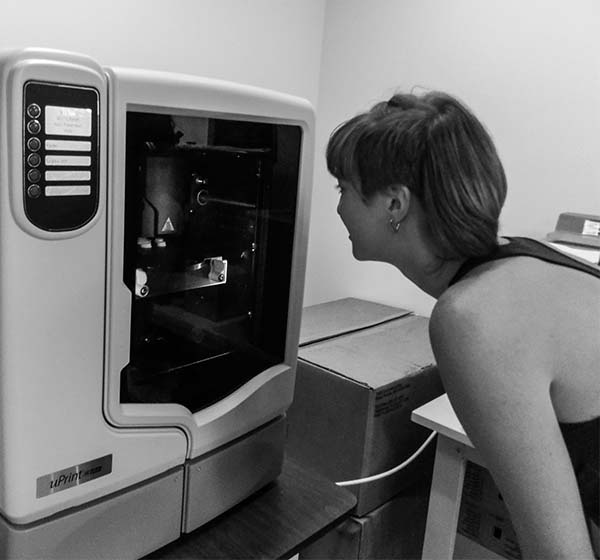 "We are one of the leaders in library makerspaces," Radniecki said. "We have been recognized for pushing boundaries regarding what can be done in an academic library and the work we do contributes to larger University goals."
DeLaMare Library is a recognized incubator where all sorts of learning takes place: active and experiential, prototyping, STEM, intellectual property, art and more.
"I was brought into the fray because of the history of DeLaMare's space and because institutions aren't quite sure how to move beyond being a simple resource and bridge the potential of makerspace learning to a wider variety of disciplines," she said. "Through this research project I hope to identify ways to assist academic makerspaces, including DeLaMare, in expanding their service offerings to be helpful and more impactful to a variety of university faculty and students across the country."
"Over the summer, I will work with the research team to identify three academic library partners to test our maker literacy program," Radniecki said. "The goal is to share tools and resources to help these libraries implement maker-based curriculum into university classes over the 2017-2018 academic year and then assess the learning that happened."
The idea behind this pilot program is to have data to support whether or not this method of learning is successful. If it is, steps will be taken by the research team to apply for additional IMLS grant funding to expand the maker literacies program nationally.
IMLS Director Kathryn K. Matthew said, "As centers of learning and catalysts of community change, libraries and museums connect people with programs, services, collections, information, and new ideas in the arts, sciences, and humanities. They serve as vital spaces where people can connect with each other. IMLS is proud to support their work through our grant making as they inform and inspire all in their communities."
--Article written in conjunction with Evelyn Barker at the University of Texas at Arlington.