The University Libraries at the University of Nevada, Reno is pleased to announce Linda Kopecky as the Associate Dean of University Libraries & Teaching and Learning Technologies. Kopecky joined the Libraries mid-January 2020.
Kopecky's primary responsibility is to lead the teaching, learning and research-related departments and services of the Libraries. In this role Kopecky will be supervising a variety of Libraries faculty and staff from several departments, including the DeLaMare Science and Engineering Library, Research and Instructional Services, Access Services, Building Operations, scholarly communications, collection development and assessment activities.
In her role as Associate Dean, Kopecky will assist Kathlin Ray, Dean of University Libraries and Teaching & Learning Technologies, in the overall administration of the Libraries. She will ensure the Libraries is highly engaged in meeting the teaching and research needs of a Carnegie R1 university in a rapidly changing academic environment. She will support the Libraries' Equity, Diversity and Inclusion (EDI) committee leading EDI initiatives, training programs and educational workshops. She will provide leadership for the Libraries' learning-centered service model that encourages student engagement, experiential learning and knowledge creation in a collaborative environment.
Kopecky arrived at the University of Nevada, Reno from the University of Wisconsin-Milwaukee (UWM) where she spent the past 20 years of her career. UWM is a public urban research university (R1: Doctoral classification) serving 27,500 students, 1,600 faculty/instructors, 196 academic degree programs and 15 schools and colleges. Prior to UWM, Linda was Associate Professor of Library Instructional Services at the University of Illinois at Springfield.
"We are pleased to welcome Linda to the Libraries," Ray said. "Linda's experience at an R1 institution, coupled with her long experience in academic and research libraries is a real advantage to the University. Librarians work with students and faculty across the curriculum, serving as an important connector across departments and disciplines. Linda will help librarians further these connections across campus."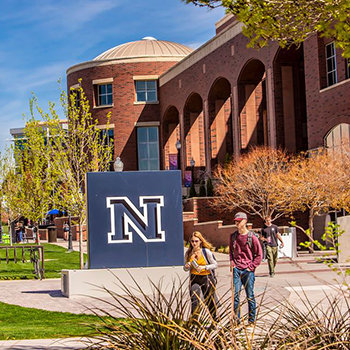 At Milwaukee Kopecky was the Head of Research Services where she led initiatives to support UWM's overall research environment through advanced library services, collections and facilities. In this role she collaborated with campus administrators, provided direct support to researchers, strengthened scholarly communication, developed research-level collections and optimized the library spaces and collections in support of research.
Kopecky is a member of the American Library Association (ALA) serving as an ALA Councilor-at-Large and Allied Professional Association Councilor. She is also a member of the Association of College and Research Libraries (ACRL). She has been active in both of these professional organizations since 1986 and has held a variety of high-profile positions within each Association. She is also a member of the Freedom to Read Foundation, the Reference and User Services Association (RUSA) and the Library Leadership & Management Association (LLAMA).
Kopecky earned a Master of Arts degree in Library and Information Services from Northern Illinois University (NIU). She also earned a Bachelor of Arts degree (English major, Library and Information Sciences minor) from NIU.
"The University Libraries has a smart, creative staff, strong and unique collections, and fantastic facilities," Kopecky said. "It is great to be a part of this innovative library, knowing that even better things are possible to help further support campus research and student success."
It's in a librarian's nature to want to share information and connect people to the information they need. It's all about relationships.
"I look forward to stretching myself and growing with the University Libraries," Kopecky said. "The library plays a key role in furthering the University's research agenda, and I am excited for the opportunity to create meaningful relationships and partnerships with faculty and students to further enhance undergraduate and graduate education."
Kopecky also views the library as the center of any academic environment.
"The library is the great equalizer," Kopecky said. "Anyone can come to the library to ask for help, check out fancy equipment, receive research support, etc. It is the place on campus where everyone has equal access, a safe place to meet-up, work or study. I am delighted to be at Nevada and look forward to fully immersing myself in the campus community."
About the University Libraries
The University Libraries embrace intellectual inquiry and innovation, nurture the production of new knowledge, and foster excellence in learning, teaching and research. During each academic year, the Libraries welcomes more than 1.2 million visitors across its network of three branch libraries: the Mathewson-IGT Knowledge Center, the DeLaMare Science and Engineering Library and the Savitt Medical Library. Visitors checked-out more than 80,000 items and completed more than 2 million database searches.