As the University of Nevada, Reno conducts research aimed at protecting consumers' health and safety related to the foods we buy and the chemicals we use, the U.S. Environmental Protection Agency has announced major support for this important work – which also results in reduced animal testing.
The EPA is awarding nearly $800,000 in funding to a research team from the School of Community Health Sciences to develop New Approach Methodologies, or NAMs – methods that are non-animal based – for evaluating chemical toxicokinetics, an important aspect of assessing the impacts of chemicals on human health and the environment. Toxicokinetics studies how a substance gets into a human body and its impacts. This research is an important component of understanding how chemicals can affect health by looking at chemical concentrations that cause changes at the cellular or molecular level.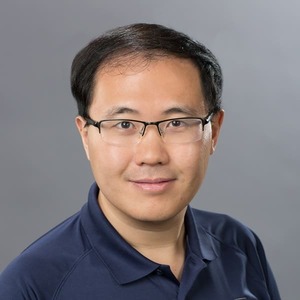 "Our research can further our understanding of how well chemicals can be absorbed by our bodies after initial exposure," School of Community Health Sciences researcher Dingsheng Li said. "For the same toxicity, absorbing more can lead to more severe health outcomes. In food safety, screening additives can identify those with higher potential risk. Our research can also help identify chemicals that have higher absorption potential and flag them for caution, resulting in improved safety of consumer products."
The NAMs used by Li and his team use animal cells, cultured as part of a laboratory process to represent a specified human organ for chemical absorption testing. The experimental results can then be extrapolated to other chemicals based on the chemicals ' structures using mathematical models. This approach reduces the reliance on animal testing, which is one of the EPA's aims in providing the funding.
Developing new methods, tools and approaches can enable researchers to better predict potential chemical hazards – without the use of traditional methods that rely on animal testing. The aim is to improve the ability to predict a chemical's health impacts and reduce uncertainty as the science moves from laboratory approaches to real-world scenarios.
University of Nevada, Reno one of five elite research institutions awarded
With this grant of $799,997, the University is one of five national winners – along with Purdue, Vanderbilt and Texas A&M universities, and Woods Hole Oceanographic Institution – receiving a total of nearly $4 million through the EPA's Science to Achieve Results program.
This initiative is aimed at improving estimates of the bioavailability (the active proportion when absorbed in the body) of chemicals to help assess the significance of public exposure. Their projects will address gaps in ways to obtain data for toxicokinetic studies and incorporate exposure-related factors not currently being considered.
Li is the project's principle investigator, leading his team of researchers that includes three other co-principle investigators: Thomas W. Bell, professor, Department of Chemistry; Yumei F. Earley, associate professor, University of Nevada, Reno School of Medicine; and Li Li, assistant professor, School of Community Health Sciences.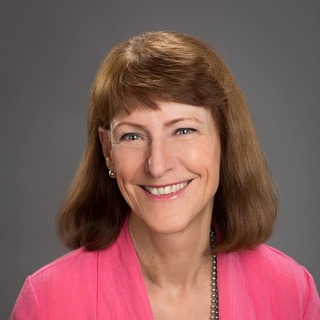 "I'm so proud of the important research of Dr. Li and his colleagues, and our entire team," School of Community Health Sciences Dean Trudy Larson, M.D. said. "This significant funding from the EPA reflects the vital impact of our innovative work in addressing critical issues of public health for our region and for our nation."

"I am very excited to receive the support from EPA," Li said. "Our team looks forward to generating robust scientific results that lead to actionable insights to further reduce human health risks from chemicals."
The University of Nevada, Reno will use this grant to develop cost-efficient and high-processing methods to combine cell studies and mathematical models to estimate permeability of chemical pollutants through gut walls and the blood-brain barrier. Knowledge gained from this grant will provide critical understanding about internal exposure to chemical substances that enables better planning and decision-making to reduce potential adverse human health effects.
"We are excited to support the University of Nevada, Reno's work to improve chemical safety," EPA Pacific Southwest Regional Administrator John Busterud said. "By combining knowledge on cell studies and mathematical models, we can continue to reduce animal testing."
---
The School of Community Health Sciences is home to a broad discipline that includes personal health and wellness, population health, studying the health of our communities as it relates to people, environment, social systems, and the classic study of public health. With its focus on "Making Health Happen," the School's mission is to "Develop, disseminate and apply knowledge to protect and promote the health and well-being of individuals, families and communities."
The School of Community Health Sciences supports several centers that participate in training, technical assistance, evaluation, research and other services: Center for the Application of Substance Abuse Technologies, Nevada Center for Surveys Evaluation and Statistics, Nevada Public Health Training Center, and Nevada State Public Health Laboratory. Faculty and students of the School of Community Health Sciences conduct state-of-the-art research in a wide range of areas related to public health, supported by grants and contracts from numerous federal, state, local and private sources. For more information, visit the School of Community Health Sciences website.