More than 140 students, faculty and community members attended the "Is Privacy Over?" forum on Oct. 16, 2019, featuring David Carroll, subject of the Netflix documentary, "The Great Hack."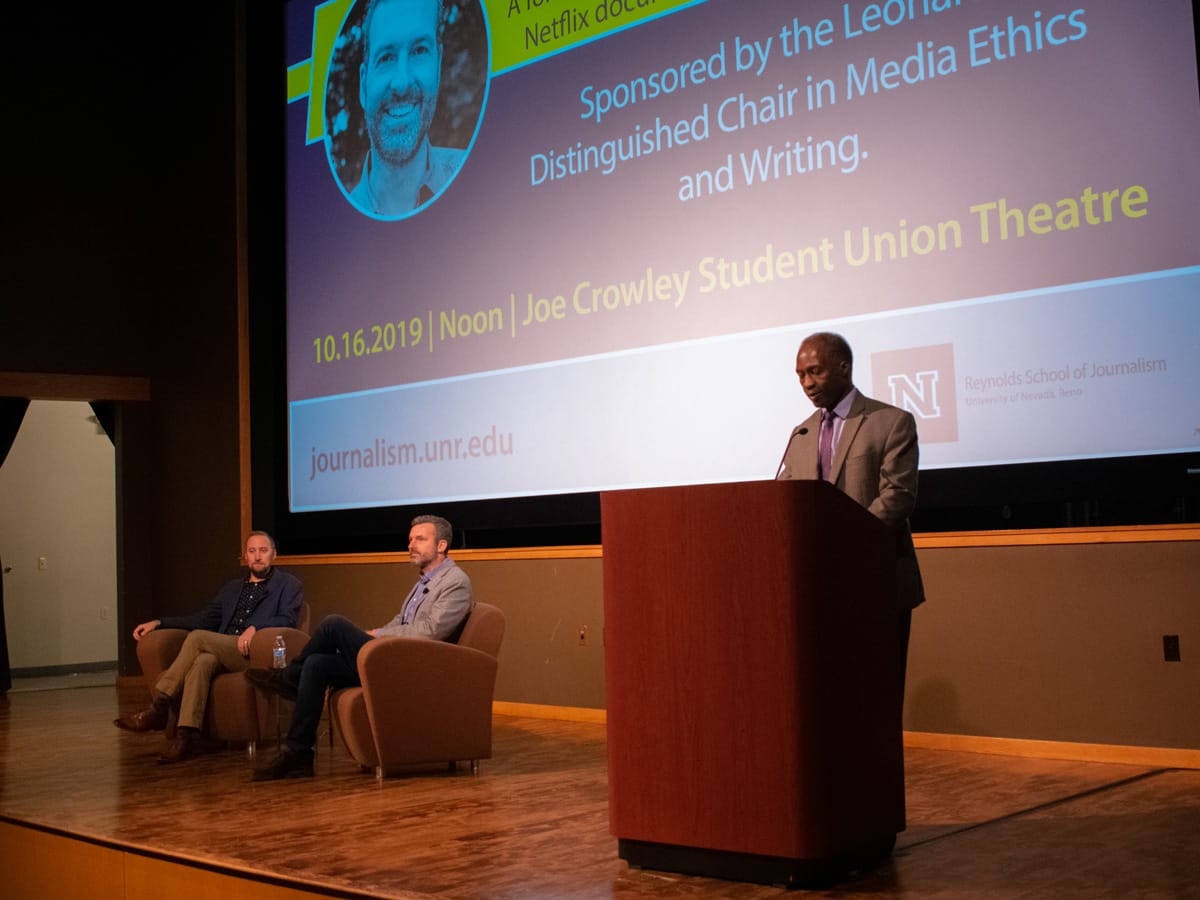 "The Great Hack" explored the Cambridge Analytica data breach during the 2016 election in which personal data was taken from millions of Facebook users. The data detailed where users lived, how they voted and how they stood on various issues. Carroll, an associate professor of media design at Parsons School of Design, The New School, was one of the users affected by the breach. In the film, he learned that U.S. citizens do not have the right to find out what their personal data is being used for. Due to this, Carroll sought to obtain his personal data in the United Kingdom.
During the forum, Carroll and moderator Assistant Professor of Media Law Patrick File discussed the data breach, its effects on the election and the current state of data privacy. The event was held on the University of Nevada, Reno campus and was sponsored by the Reynolds School of Journalism Leonard Distinguished Chair in Media Ethics and Writing.
Caesar Andrews, who holds the Leonard Chair, opened the forum and introduced Carroll for remarks.
"We are again finding ourselves in an era of whistleblowing and the complicated role that whistleblowers play in bringing accountability in the world and also how journalism interfaces with whistleblowers," Carroll said.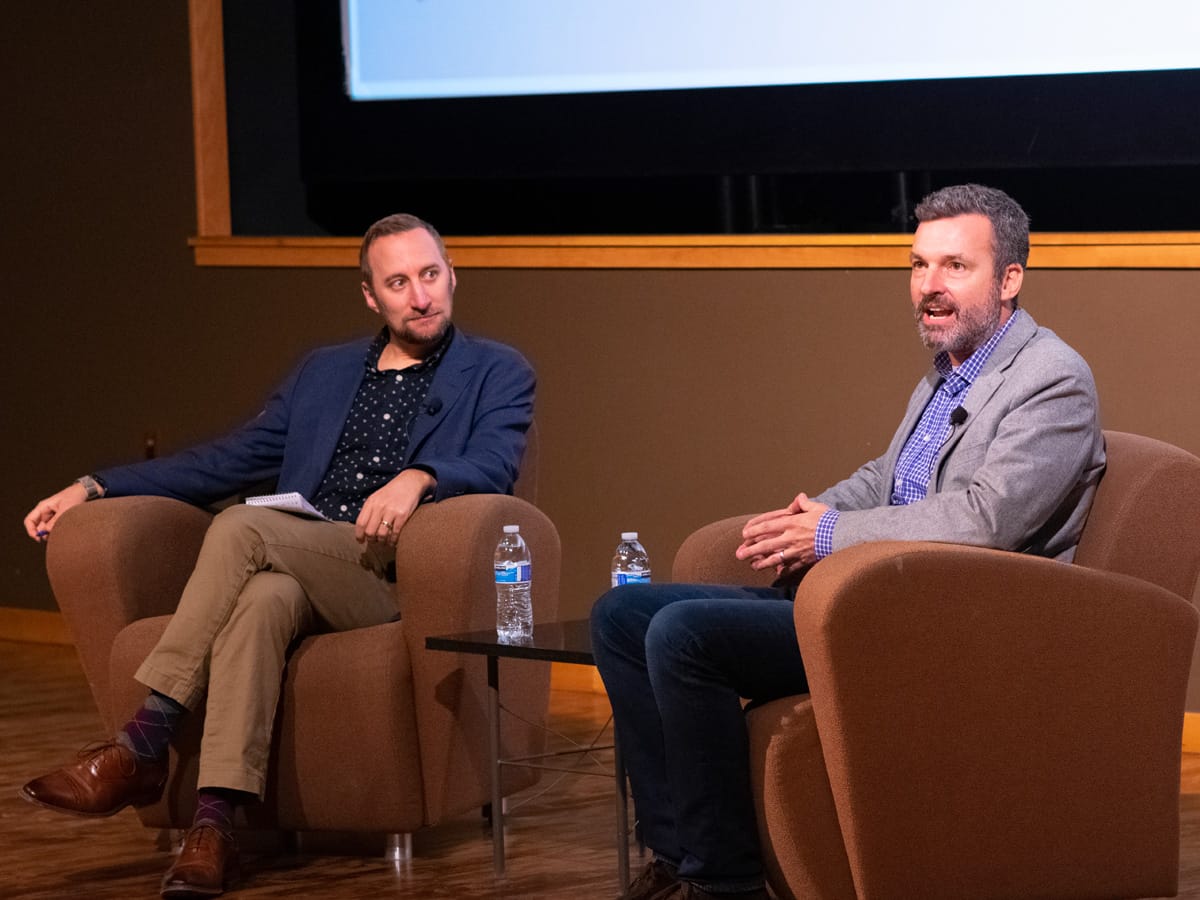 "The Cambridge Analytica [breach] teaches us many lessons, but one of them is we don't have the same rights as our friends and allies across the pond," he said. "What are we going to do about that? U.K. law was broken in the U.S. elections, and if you were a registered voter in 2016, your data was abused."
Carroll also discussed how the right for privacy is not something that is going to be granted but rather something that must be fought for in order to secure democracy.
"The industry and the U.S. political policy on privacy put the burden on us to be defensive and puts the burden on us to fight for it," Carroll said. "Our future behaviors are predictable, and when they are sold to the highest bidder, it threatens our dignity and free will.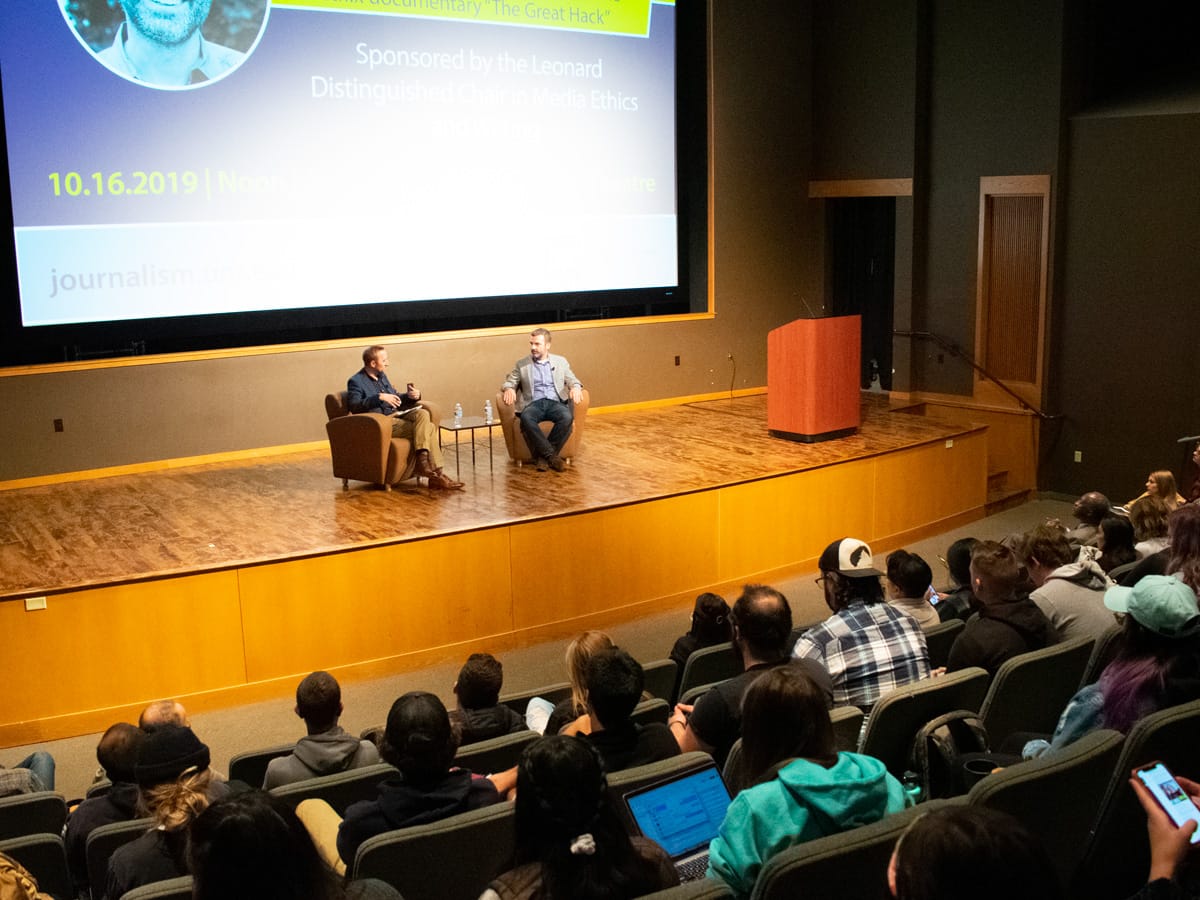 After Carroll finished answering File's questions, the floor was opened for a Q&A session, where audience members asked questions on the influence of social media, personal data protection and aspects of the film. Carroll encouraged the audience to value their privacy and to be aware of the importance it holds in maintaining individuality and free will.
"It will be too late when you need to care," he said. "We cannot understand at this point what the possible risks and abuses are."