University Libraries at the University of Nevada, Reno is participating in Open Education Week 2017 by highlighting and promoting Open Educational Resources available to Nevada faculty, instructors and students. Open Education Week takes place March 27-31. The goal is to raise awareness about free and open educational opportunities that exist for everyone everywhere, right now.
Through the week, University Libraries will feature a series of profiles on the Knowledge Center Facebook page demonstrating how people and groups on campus are working to ensure University students can afford the materials needed to achieve academic success.
Open educational resources
Open educational resources describe materials used in the classroom to help students learn that have been made freely available online and licensed for others to reuse them.
"OERs are textbooks and any other classroom learning materials that have been made free to everyone online, and in many cases, also licensed for reuse, which means other teachers and professors may adapt them as they wish without having to ask for permission first," University Libraries Scholarly Librarian Teresa Shultz said.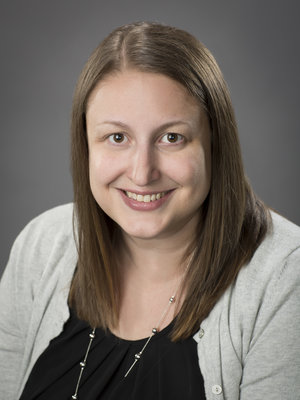 Teresa Schultz, University Libraries Scholarly Librarian
Rising cost of textbooks
The movement for OERs started in response to rising costs of traditional college textbooks. According to the U.S. Bureau of Labor Statistics, college textbook prices increased 187.5 percent in the past decade, more than any other cost to college students in that same time period. The College Board estimates college students are supposed to spend $1,200 a year on books and supplies based on their class requirements.
"One of the big ideas behind open educational resources is the increasing costs of textbooks," Shultz said. "It's an area a lot of libraries have gotten behind and one I am working to promote at Nevada."
Why this matters
Although it might seem like the price of textbooks is minor in comparison to the cost of tuition and room and board, many students struggle to afford them.
"Some students resort to obtaining illegal copies of books, not buying books at all, and not taking classes because the course materials cost too much," Shultz said.
One study found that 73 percent of students reported they didn't buy a textbook because it was too expensive, and 78 percent of those students said they expected their educational performance to suffer as a result. Other students have reported dropping classes because they couldn't afford the material, while others failed their class.
"Many OERs available are high quality, free from copyright restrictions, digital, which keeps students from having to lug a heavy book around, and many of the textbooks can be printed out for approximately $20-$50," Shultz said. Learn more about Open Educational Resources available to Nevada faculty, instructors and students through University Libraries, or contact Scholarly Librarian Teresa Shultz via email or at 775-682-5638.
About Open Education Week
Open Education Week is coordinated by The Open Education Consortium, an association of hundreds of institutions and organizations around the world that are committed to the ideals of open education. Universities, colleges, schools and organizations from all over the world have come together to showcase what they're doing to make education more open, free, and available to everyone.