My experience as an intern with the Community Behavioral Health Collaborative
Joslyn Christman, a former teacher and experienced marketer, is now a third-year student intern enrolled in the University of Nevada, Reno's Counselor Education Program and talks about her experience with the program
Joining the University of Nevada, Reno Community Behavioral Health Collaborative was an easy choice for me as a second year Marriage, Couple and Family Counseling (MCFC) student chomping at the bit to get out and practice what I had learned.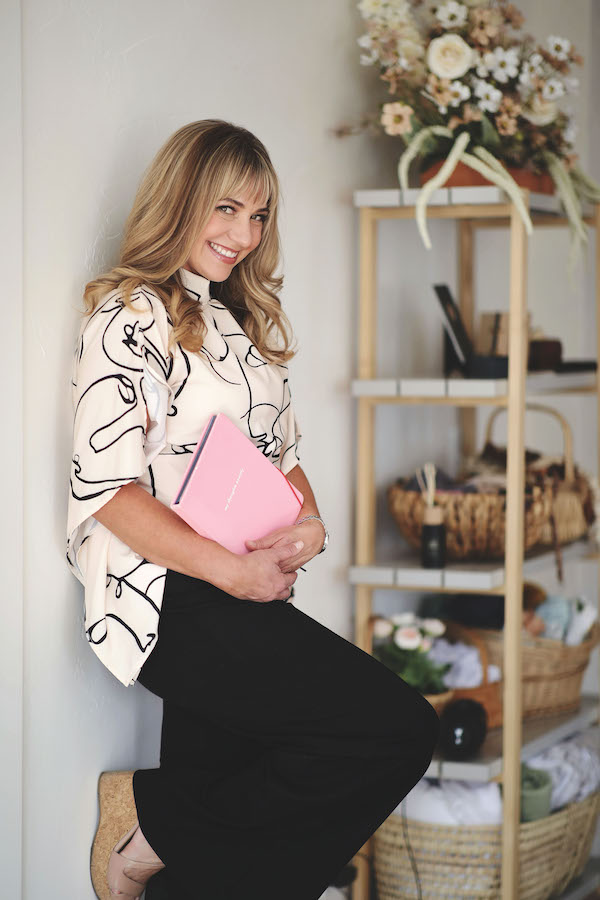 An appealing part of the Collaborative is their two main goals: to increase access to clinical therapeutic mental health services and to stimulate and increase the number of qualified clinical mental health professionals at the masters and doctoral levels.

When the opportunity was presented to me in my pre-practicum class in the fall of my second year, I jumped at the chance. Shockingly, Nevada is 47th in access to mental health care and 51st in shortage in mental health professionals compared to need. My personal goal was to be a part of positive change in the community as soon as possible, and the Collaborative was the answer.

One highlight of the Collaborative is that it places qualified clinical supervisors into non-profit human service agencies locally, for the purpose of delivering mental health services to those most in need. Let me ask you, who wouldn't want to be a part of that?!
To be honest, I was all in from the beginning and the opportunity to participate in live supervision with one of my mentors in the program was priceless. The cherry on top was the opportunity to do my internship and therapy practice inside of organizations in the community of which I would eventually be working.
My experience with the Community Behavioral Health Collaborative has been organized, educational, and insightful. My placement is at a women's residential rehab facility close to the University and the work that I am doing is tough and beautiful. The real time feedback and support that I am getting is making me a better clinician daily. I have the opportunity to collaborate with current mental health professionals in the field and get their opinions and perspectives on what I am doing in session with my clients in real time.
For those of you that are curious yes, we do get paid as interns in the collaborative, fairly and adequately. This is another bonus, but really the least important of all of the positives I have discussed. I think knowing that your clinician has the supervision of some of the greats out in the community right now is something that my future clients can be comfortable with and will make me more competitive in the job market. The growth that I have accomplished and continue to daily is a testament to the solid structure of the program itself.

As a student intern I feel supported, believed in, and encouraged. My educational journey at the University of Nevada, Reno has been nothing short of life changing, that being said, the work that I am doing with the Community Behavioral Health Collaborative has rounded out my educational career at the University to be the exceptional experience that it has been. I have learned lifelong lessons, made cherished friends, and created invaluable connections in my future professional community.
I feel prepared and supported to be an attribute as a clinician in the community because of the Collaborative.
---
About the program
The Community Foundation of Northern Nevada (CFNN), a nonprofit that connects people who care with local causes, has partnered with the University of Nevada, Reno Community Behavioral Health Collaborative, awarding over $190,000 in grant funding to enhance mental health services and foster the growth of qualified clinical mental health professionals in Northern Nevada. This funding will pay for stipends for master's and doctoral-level pre-graduate and post-graduate interns from the University of Nevada, Reno and qualified clinical supervisors that will expand mental health services that are offered throughout the community. Learn more: Community Foundation awards over $190K to programs that increase mental health capacity
---
About the author
Joslyn Christman, CADC-Intern (Lic#07494-I)
Counseling Student Intern, Marriage and Family Therapy
Certified Alcohol and Drug Counselor Intern
Downing Counseling Clinic, College of Education and Human Development
Joslyn Christman, a former teacher and experienced marketer, is now a third-year student intern enrolled in the University of Nevada Reno's Counselor Education Program, with a focus in Marriage, Couple, and Family Counseling (MCFC). Joslyn cherishes outdoor activities with her fiancé, 12-year-old son, and their dog Furby around Northern Nevada.