2023 conference agenda
All events are in the Joe Crowley Student Union.
Conference opens, continental breakfast and registration.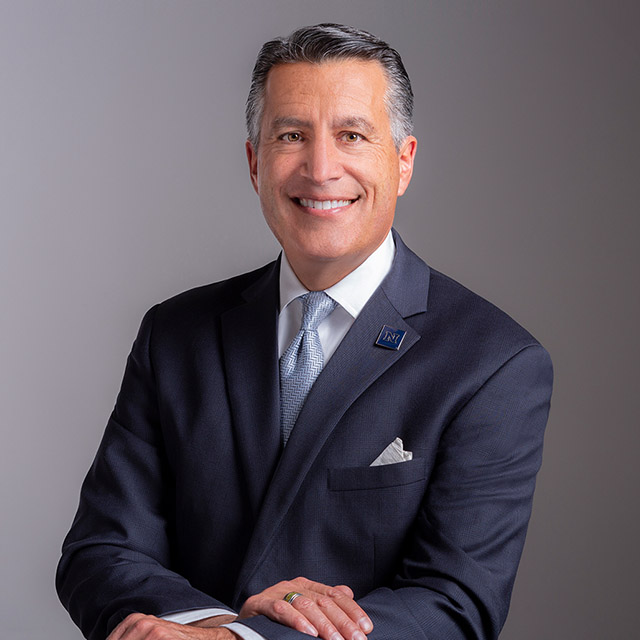 Brian Sandoval was appointed the 17th president of the University of Nevada, Reno, on Sept. 17, 2020 by the Nevada System of Higher Education's Board of Regents. He is the first person of Hispanic origin as well as the first alumnus to serve as president in University history.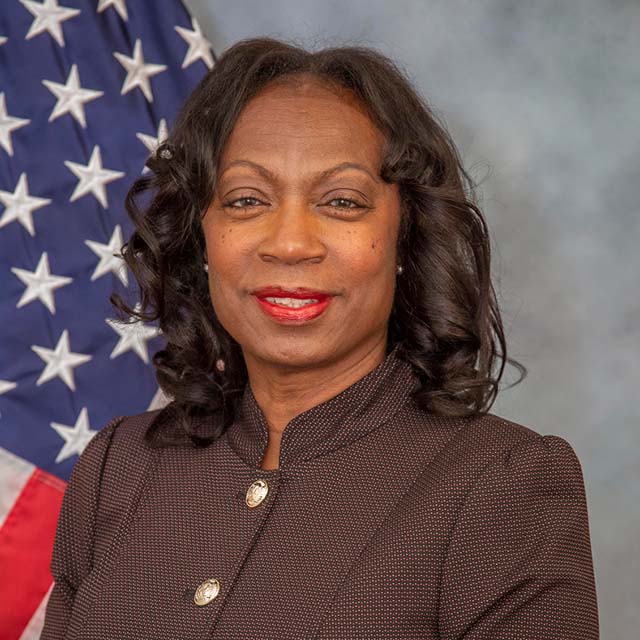 Tamela C. Dukes is the technical director for the National Security Agency Cybersecurity Directorate in Texas. As the technical director, Dukes serves as the primary advisor to the NSAT director of cybersecurity and is responsible for the technical health of the organization. She champions innovation and engagement that supports the CSD mission of preventing and eradicating cyber threats. Prior to her current role, Dukes served as the NCR FBI Cyber Chief Operations Officer and was responsible for all things cyber for the NSA-FBI interagency partnership at the J. Edgar Hoover FBI Headquarters. For more, see Tamela C. Dukes biography.
Social, industry showcase, student posters/demo and CTF announcement.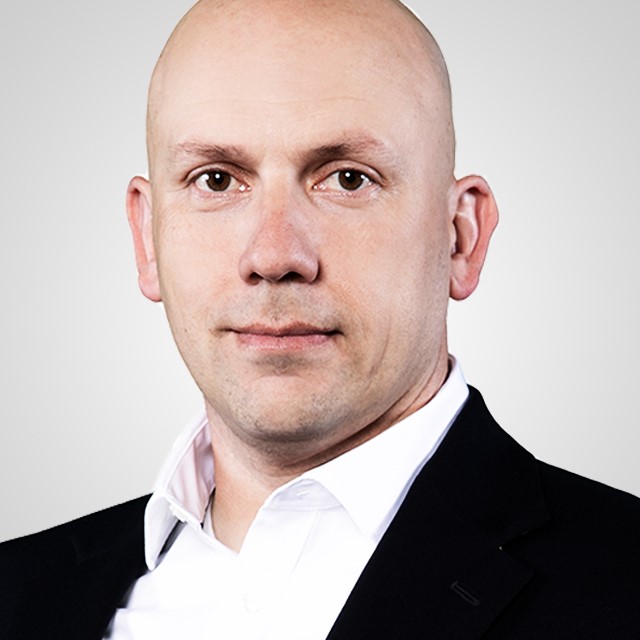 Felix Rodriguez is a Cyber Security Director within Control Risks' cyber consulting practice in the Americas. He specializes in providing strategic information and technology risk analysis and advisory services to clients operating throughout Latin America. Felix is experienced in information risk and threat assessment, crisis management, and strategic geopolitical risk analysis. He joins Control Risks following a successful 20-year career in the US Department of Defense (DoD).
Panelists: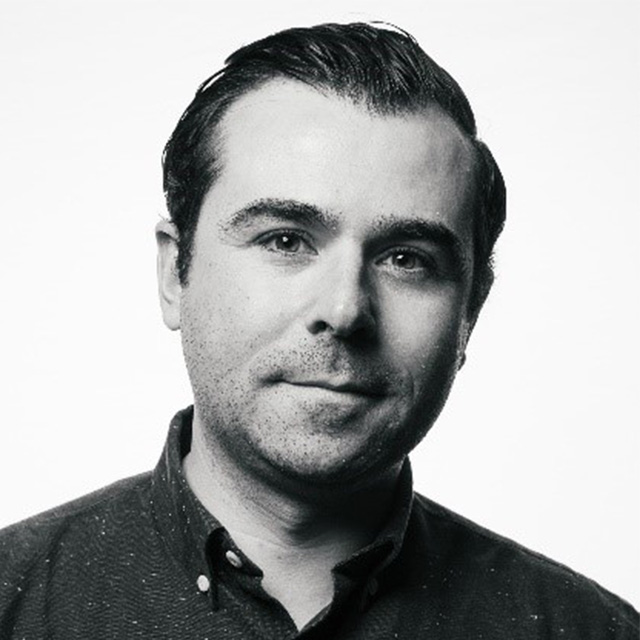 Jason Truppi is the chief technology officer and co-founder of ForceMetrics, a company providing data analytics and enrichment applications to government agencies. Truppi has more than two decades of technology experience, including working on some of the largest national security and criminal cyber intrusion cases as a cyber special agent for the FBI. At ForceMetrics, he builds software that is changing the course of public-safety operations. He previously served as director of security at Tanium, where he developed threat-detection techniques at scale for Fortune 500 companies, before moving on to found several companies in cybersecurity, data analytics, fintech and insurtech. In addition to his leadership roles, Truppi advises several technology-based startups (@Armis, @ALTR, @Tonic.ai, @Valkyrie.cyber, @Jet-info) and continues to drive cyber policy as a cybersecurity fellow at the Center for Strategic & International Studies.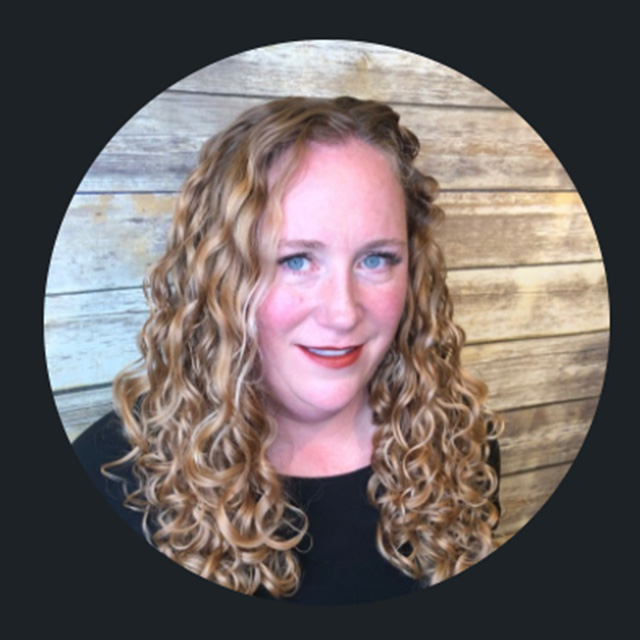 Heather Hall is a retired Army cyber warrant Officer. After 22 years of public service, Hall jumped into industry and held roles securing companies ranging from the nation's largest casino chain as well as the second-largest privately held company and, most interestingly, a niche market of a private wealth family. Hall currently is Optiv Security's threat demand and delivery manager, which involves interacting with Fortune 100 clients to secure the United States' most important resources: data and people. In that role, Hall applies knowledge gained from earning 14 cyber certifications, including CISSP, GSEC, GCSA, GCWN, GSNA, GPEN, GCIH, GCIA, GCFA and a master's degree in Cyber. Currently residing in Carson City, she and her husband have three children, two of which are 5-year-old identical twin girls.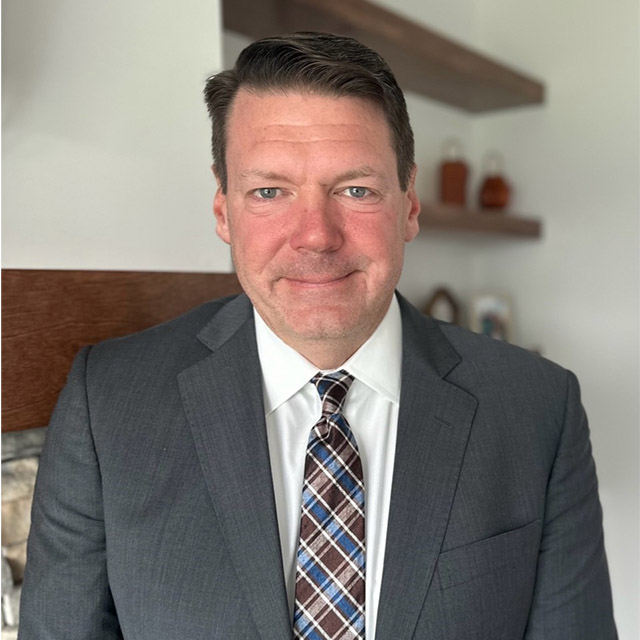 Matthew Myers serves as a cryptologic egagement officer for the National Security Agency (NSA) at U.S. Strategic Command in Bellevue, Neb., overseeing access to compartmented intelligence reporting. Myers began his career in intelligence in 2003, joining the U.S. Navy as a cryptologic technician interpretive. After graduating from the Defense Language Institute (Spanish), he deployed to sea three times, receiving the Navy and Marine Corps Medal twice. He served as a linguist and lead petty officer to the 24-hour watch floor in San Antonio, Texas, from 2009 to 2012. After leaving active duty, Myers served as a contractor for Camber Corporation at Fort Meade, Md., from 2012 to 2015, largely focused on illicit finance networks. He joined the NSA in 2015 to lead a team of intelligence analysts in developing anti-money-laundering strategies. In 2018, Myers began serving as the deputy cryptologic national intelligence officer for the Western Hemisphere. In 2022, he accepted a transfer to the U.S. Strategic Command at Offutt Air Force Base.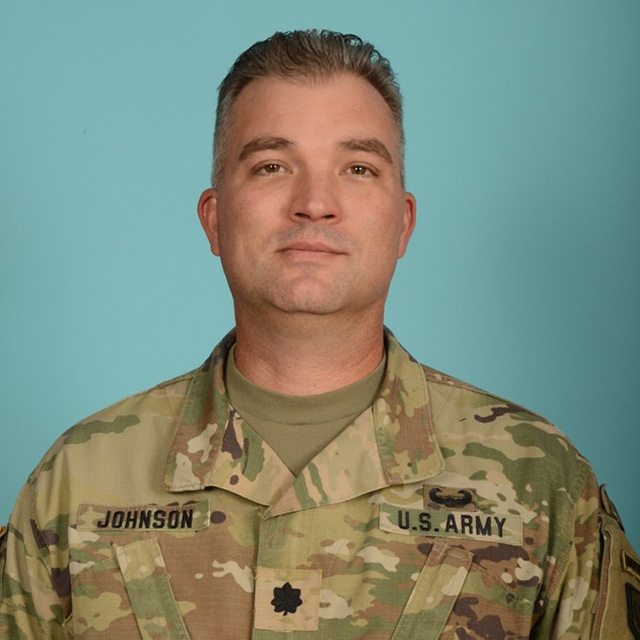 Lt. Col. Matt Johnson is the chief information officer for the Nevada Army National Guard (NVARNG), responsible for operating, maintaining and defending Nevada's portion of the Department of Defense Information Network (DODIN) and the Nevada Army National Guard's Defensive Cyber Operations Element (DCOE). Johnson has 26 years' experience in the Army, with 22 in the NVARNG. His career began with a four-year enlistment on active duty as a combat engineer. He then joined the NVARNG as a communications systems support specialist in the 422d Expeditionary Signal Battalion. Over the next 20 years, he held positions in recruiting, 421st RTI, and State Headquarters (JFHQ), but the majority of his time was spent in the 422d, where he held positions from operator to battalion executive officer. Johnson holds a B.S. in in electrical engineering from University of Nevada, Reno; an M.A. in IT Management from Webster University and several military certifications (Sapper, Air Assault, Contracting Officer's Representative) and civilian certifications (CCNA, SEC+, NET+, CEH, CISSP). He is happily married to his wife, Janenne, and has three sons, ages 28 to 14. Johnson grew up in Reno and always has considered it home.
Lunch break, industry showcase, student posters/demo and CTF (announcement and leaderboard).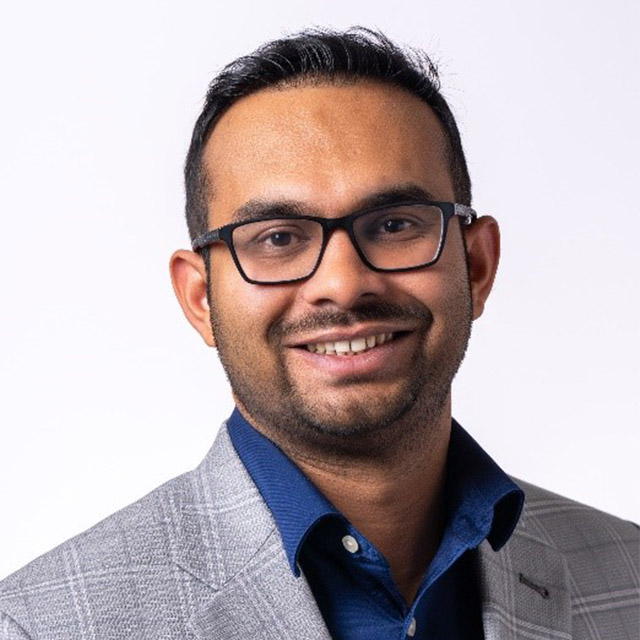 Vivek Kumar Singh (Member, IEEE) is a Senior Researcher with the Cybersecurity Evaluation and Application Group (CEAG), in NREL's Energy Security and Resilience Center. He leads a commercialization project with an industry vendor, works on 5G-Securely Energized and Resilient (SER) and NREL's Clean Energy Cybersecurity Accelerator (CECA) Projects. He was with the Power and Energy Systems Group, Idaho National Laboratory (INL), from 2020 to 2021. He has published research papers, patents, software disclosure records (SDRs), and featured in several media articles. His research interests include cyber-physical security for smart grids, wide-area monitoring, protection, and control (WAMPAC), hybrid energy storage systems, and cyber-physical federation testbeds. He has received awards from the U.S. Army Research Laboratory, North American SynchroPhasor Initiative (NASPI), and Iowa State University. He also received awards at Resilience Week 2018–2020 and the 2020 Texas Power and Energy Conference (TPEC).
Cybersecurity Talk: Nevada Cyber Range.
Panelists: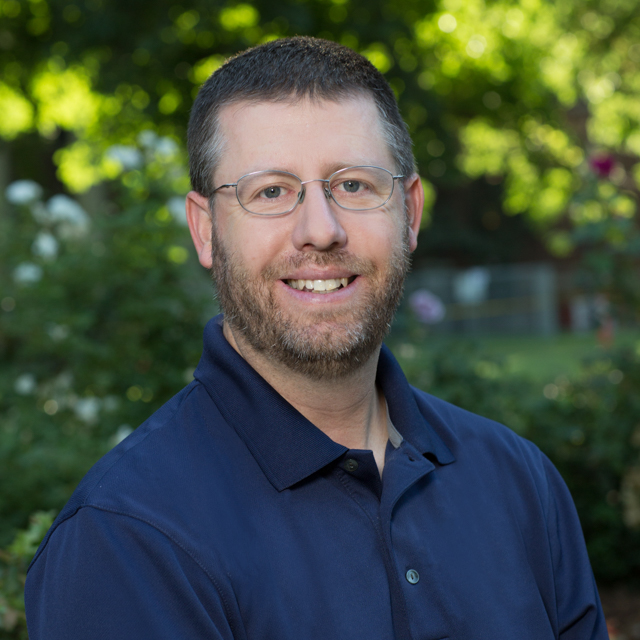 Scotty Strachan serves as principal research engineer, NevadaNet, System Computing Services, for the Nevada System of Higher Education, the state's university and community college system. He specializes in IT strategy and R&D for research-driven STEM education. He received his Ph.D. in geography from the University of Nevada, Reno in 2016 while developing and deploying globally unique hydroclimate monitoring infrastructure in the intermountain western United States. He is currently the cyberinfrastructure co-PI of a $20 million National Science Foundation fire science project in Nevada, and lead for the Research Engineering Group at NevadaNet, the state's primary WAN provider for education and government internet connectivity and long-distance transport. He is also a research affiliate with the Department of Energy ESNet at Lawrence Berkeley National Laboratory. He actively collaborates with research technology leaders across the country to develop best practices, author national guidance reports to funding agencies, and create interdisciplinary engineering teams to solve emerging science problems.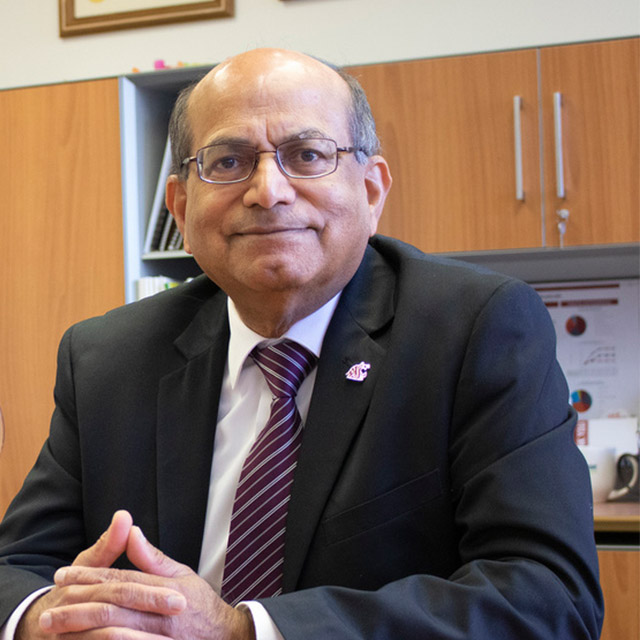 Sasi Pillay is the vice president for Information Technology and Chief Information Officer at the University. Pillay is an experienced senior leader for information technology services serving for over 26 years in various positions across academia and government agencies. He excels in building high-performance organizations inclusive of diversity and in developing information technology-based strategies to provide end-user-focused products, solutions and services that advance organizational mission objectives, reduce institutional risks and provide cost-effective IT services and products securely. Before joining the University, Pillay was the vice president of Information Technology Services at Washington State University, and before that, was the chief information officer for the National Aeronautics and Space Administration (NASA) John H. Glenn Research Center. He also has served as the chief technology officer for NASA.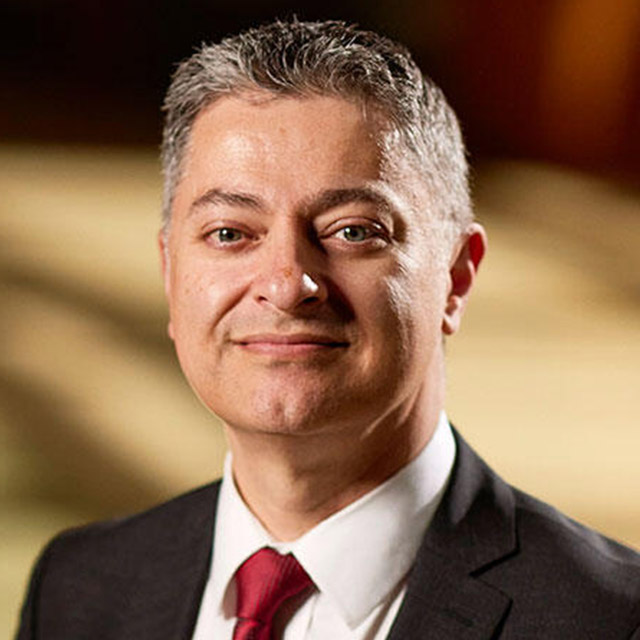 Kivanc Oner is the vice president for digital transformation and chief information officer at the University of Nevada, Las Vegas. In this role, Oner provides executive leadership and strategic vision for the advancement of the UNLV's information technology infrastructure. Oner has been with UNLV since 2007, serving in several roles, including senior associate vice provost for digital strategy and transformation; director of data services for the former Division of Research and Graduate Studies; executive director of enrollment technology; executive director of enterprise application services; and assistant vice president for digital strategy and transformation in the Division of Student Affairs. Before joining UNLV, Oner held several IT roles in the Office of Research and Commercialization at the University of Central Florida, a large public research university and minority-serving institution.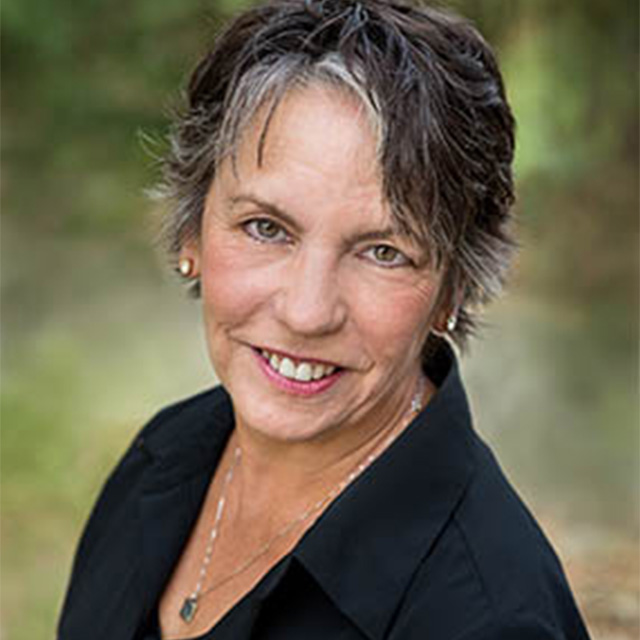 Anne Milkovich is the chief information officer for the Nevada System of Higher Education. She has over 15 years of experience in higher education, including CIO and related roles at the University of Wisconsin Oshkosh and Montana State University. Prior to that, Anne spent 20 years in private sector IT fields and business consulting. Her education includes an MBA and a doctorate in higher education administration, with research in the practice of academic program prioritization. Her IT experience is primarily in the business management aspects of IT: leadership and management; financial planning and investment management; contracts and acquisitions; portfolio, program, and project management.
Social, industry showcase, student posters/demo and CTF.
Awards and conference conclusion.