Visitor Information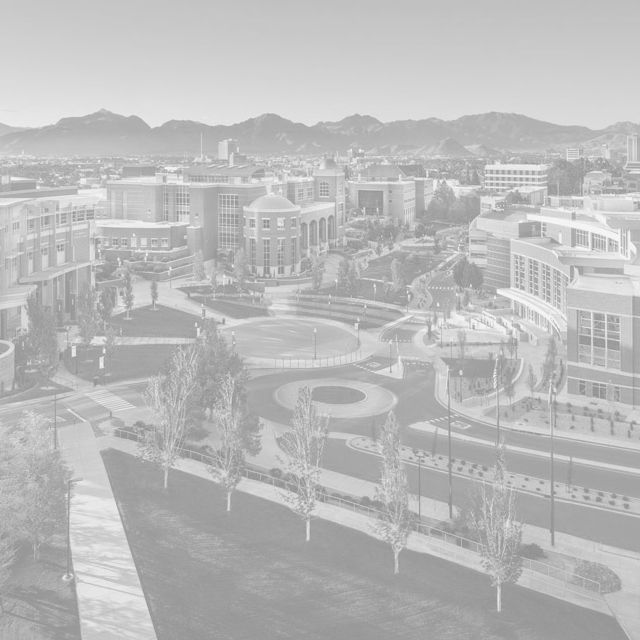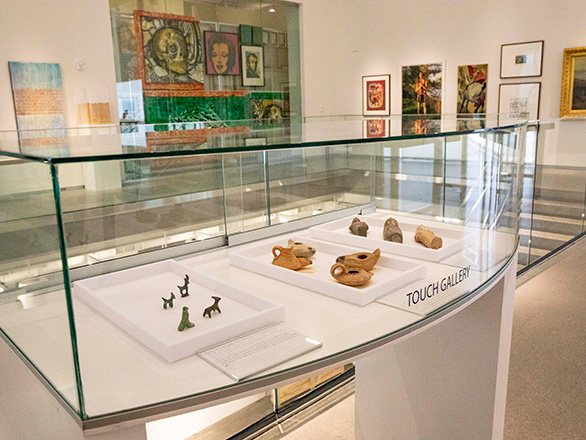 The John and Geraldine Lilley Museum of Art
The John and Geraldine Lilley Museum of Art is located inside the University Arts Building, south of the Knowledge Center and connected to Church Fine Arts by sky-walk.
Hours:
Tuesday, Wednesday and Friday noon-4 p.m.
Thursday noon-8 p.m.
Saturday: 10 a.m.-6 p.m.
Works on paper study room and research library is open by appointment for legitimate research requests. Email for information.
The museum also includes annex galleries in three other buildings across campus.
McNamara Gallery and Front Door Gallery
Location: Church Fine Arts Building
The Front Door Gallery is dedicated to the exhibition of sculpture from the permanent collection, rotating mural works by street artists and the occasional temporary exhibition. Located in the entrance to the Church Fine Arts complex, this gallery is often visitors' first entry point to the University's home for visual art, dance, theatre and music programs.
The McNamara Gallery is an experimental exhibition space devoted to fostering the growth of students' art practices. It is located on the north end of Church Fine Arts complex.
Student Galleries South
Location: Jot Travis Building, Room 105
Student Galleries South is dedicated to student exhibitions including Bachelor of Fine Arts, Master of Fine Arts and student curated exhibitions. Located in the Jot Travis Building, these galleries host new exhibitions every two weeks. Hours of operation are Mondays-Thursdays, 12 - 4 p.m. Hours may vary during summer. Closed between exhibitions.
Investment Gallery
Location: Fitzgerald Student Services Building
Investment Gallery is an ambassador space for The Lilley located in the Fitzgerald Student Services Building. Home to rotating, long-term exhibitions, Investment Gallery extends the mission by reaching diverse viewers from across campus.
Parking
Public parking is available in the metered lot on the north end of the Church Fine Arts Building, on the bottom floor of the Whalen Parking Garage, or in the metered lot directly south of Lawlor Events Center.
Parking is free on Saturdays.