Get the training you need to qualify for the BCBA®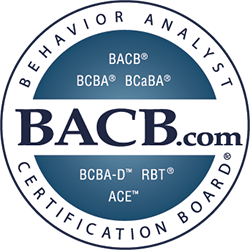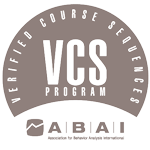 The curriculum of our non-degree training program prepares you to sit for the Board Certified Behavior Analyst® (BCBA®) examination. The curriculum emphasizes classroom-based instruction with certification exam preparation and practical training coordination. Through training, you can gain the knowledge and skills necessary to gain your BCBA® certification.
The Board Certified Behavior Analyst® (BCBA®) is a graduate-level certification in behavior analysis. Professionals certified at the BCBA level are independent practitioners who provide behavior-analytic services. BCBAs may supervise the work of Board Certified Assistant Behavior Analysts® (BCaBAs®), Registered Behavior Technicians® (RBTs®), and other professionals who implement behavior-analytic interventions.
Duration
As few as 15 months