NevadaToday
Best laid plans: how COVID-19 upended life on campus and changed everything Class of 2020 graduates, current members of the Pack and incoming students share their stories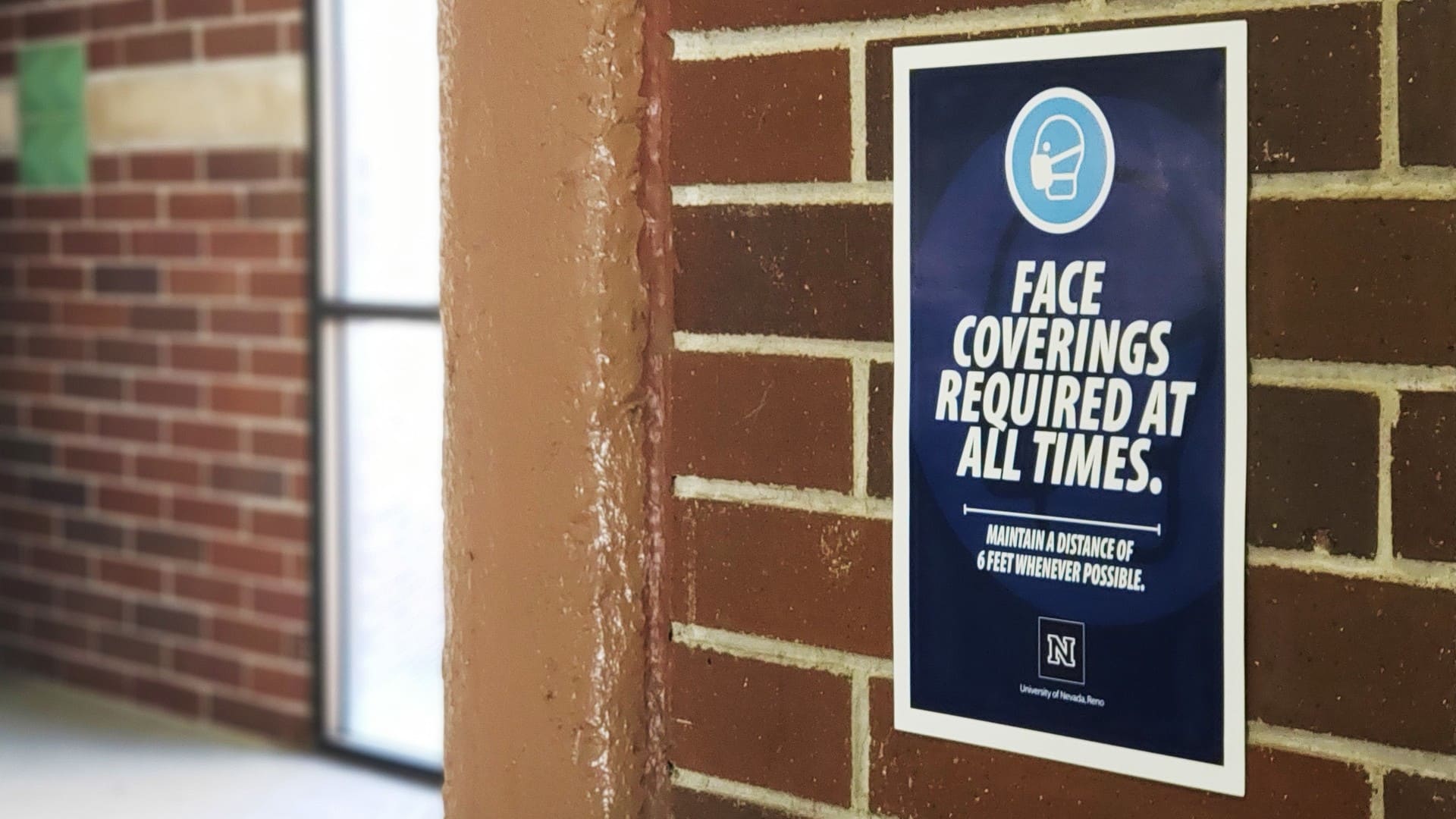 Best laid plans: how COVID-19 upended life on campus and changed everything
Class of 2020 graduates, current members of the Pack and incoming students share their stories
Because of the rapidly changing nature of the COVID-19 situation, this article may contain outdated University coronavirus information. For the latest updates, campus protocols and more, visit the University's main coronavirus information page.
---
The 2020 spring semester at the University of Nevada, Reno was unlike any other in the school's history, and everyone has a story about when they first saw how profoundly the coronavirus would change everything.
For Ryan Mitchell, senior associate athletic director, it was catching the softball team as they were boarding a bus to Las Vegas and explaining they wouldn't be playing that weekend. The COVID-19 pandemic hit home for graduating senior Sheridan Manfredi when she had to cancel her spring break trip to Ireland. And Shannon Ellis, vice president of student services, remembers sitting in a Student Senate meeting and realizing none of the students present seemed to realize the threat posed by COVID-19.
When students left campus for spring break, many had no idea they wouldn't be returning to campus for the rest of the semester. As that reality set in over the weeks that followed, members of the Nevada Wolf Pack adjusted to new learning methods and new expectations for what 2020 would bring.
It hasn't always been easy, but students and faculty alike have adapted to the changing times and even embraced new opportunities. From walking cats to unpacking boxes, the University family has experienced the pandemic in different ways, but we have all grown and learned from this unprecedented time in history.
Learning shifts online
A few days before spring break started, Michael Branch, a University foundation professor of English, had a notion that students might not be returning to campus on March 23rd as planned. Still, he didn't have much time to adapt his curriculum when the official word came down on March 18th that campus would be closed for the remainder of the semester.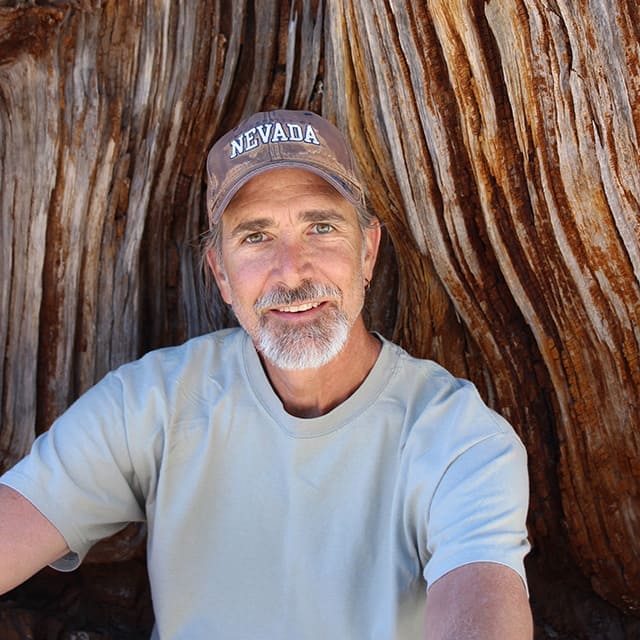 "It was the most challenging thing I've faced in [my] 30-year teaching career," Branch recalls. Knowing that some of his students would have difficulty accessing the internet from home and may be using phones to complete coursework, he opted to use an email-based model of learning. While this allowed some quieter students to flourish, it also eliminated the vibrant discussion that is a hallmark of Branch's literature and film classes.

"There's something magical about being in the classroom," he said. "For 16 weeks, it's a little ideal community that shows how the world could work."
Although it was possible to move the content of his classes to the virtual world, there was no way to replicate the give and take of sitting face-to-face with peers and trading viewpoints. "My classes are built entirely around discussion and conversation," Branch said. Classes that are designed to be taught online have a very different structure.
The switch to online learning was a challenge for many students, and an insurmountable one in a few cases. Some students who had excelled during the first half of the semester disappeared entirely when campus closed. For Professor Branch, it was a reminder that the online world can't necessarily replace all person-to-person interactions.
The challenges have been even greater for students involved in fields of study that rely on hands-on instruction or the use of University facilities. Creative solutions needed to be found. Dancers cleared space in their homes to practice instructions sent via videos while theater students experimented with a different style of monologue that looked better on camera.
In the midst of the challenges, there were bright spots as well. "The first week after spring break, when we moved online, [had] some of the most meaningful conversations that I've ever had with my students in more than 12 years of teaching at the University," said Todd Felts, assistant professor in the Reynolds School of Journalism. The pandemic opened the door for discussions about not only family and the disease but also about the role of journalists in documenting events.
Experiential learning opportunities paused
Sheridan Manfredi, a 22-year old from Reno, has a passion for criminal justice reform. As a member of the 2020 graduating class, she left the University spring 2020 with a bachelor's degree in psychology and plans to pursue dual master's degrees in criminal justice and public administration in the fall at the University of Colorado Denver.
For her final semester at the University, Sheridan was interning at Ridge House, a comprehensive recovery-oriented center for those at risk of entering the criminal justice system. She also was enrolled in an "inside out" program that took students into the county jail to learn firsthand about the justice system. "That was probably my favorite class," Sheridan said.
Both of those programs changed dramatically in the wake of COVID-19 restrictions. Her internship tried to move as much as possible online while the inside out program was conducted remotely.
"I was surprised we were able to videoconference [with inmates at the jail]," Sheridan says. The jail offered a level playing field for students and inmates to interact, while videoconferencing made differences between the groups obvious. However, Sheridan said it was the best scenario possible given the situation, adding, "I had a really supportive professor."
International travel suspended
Internships weren't the only form of experiential learning to end because of the pandemic. Nevada Global Business has offered intensive, international learning experiences to University business students since 2009. Unfortunately, those programs have also been cancelled for 2020.
Jim McClenahan, director of career and corporate outreach, helps run the Nevada Global Business program. He was in Singapore with 24 students in January when he first heard rumblings about the novel coronavirus. Students left the country on January 10 and the first case in Singapore was diagnosed on January 14.
"By the end of February, we knew this could be really, really bad," McClenahan said. The most pressing issue was what to do about the group of students scheduled to go to Australia over spring break. "I will never forget the dean and I [texting] back and forth at 8:30 at night."
It was the Wednesday before spring break, and they decided it would be better to cancel the program than to risk students getting sick or stranded on another continent. As events unfolded, it proved to be a wise move. One student had left early for Australia and was en route when word of the cancelation came through. She caught one of the last flights out of Australia and back to the United States before travel was restricted.
Services don't end when campus closes
Just as professors took their classes online, so too did student services head to the virtual world. Ellis said her office had begun talking a week before spring break about telehealth and tele-counseling options.
"We had a feeling that 'oh, this isn't the flu,'" she said. Those early conversations gave her office a head start on the process of the shifting how they delivered services, but it was still an immense process. She said, "We just had to reimagine how to do everything."
The 3,300 students who lived in student halls were asked not to return after spring break unless they had nowhere else to go. Ninety-one students who didn't have other accommodations were moved to a new hall and each given their own room where they completed their classes remotely.
Students didn't experience a break in services as the Division of Student Services continued to connect with people through a variety of means including phone calls and Zoom meetings. The University virtual front desk was a particularly popular feature, Ellis said. It allowed people to get answers to questions from 8:30 a.m. to 4:30 p.m. just as if they walked up to the front desk in the office. And food deliveries to students in need continued as long as it was safe to do so.
Bittersweet ending for senior athletes
For student-athletes who play spring sports, the COVID-19 pandemic cut short their seasons, which was especially difficult for graduating seniors. "You're more or less telling them their careers are over," Ryan Mitchell, senior associate athletic director, said.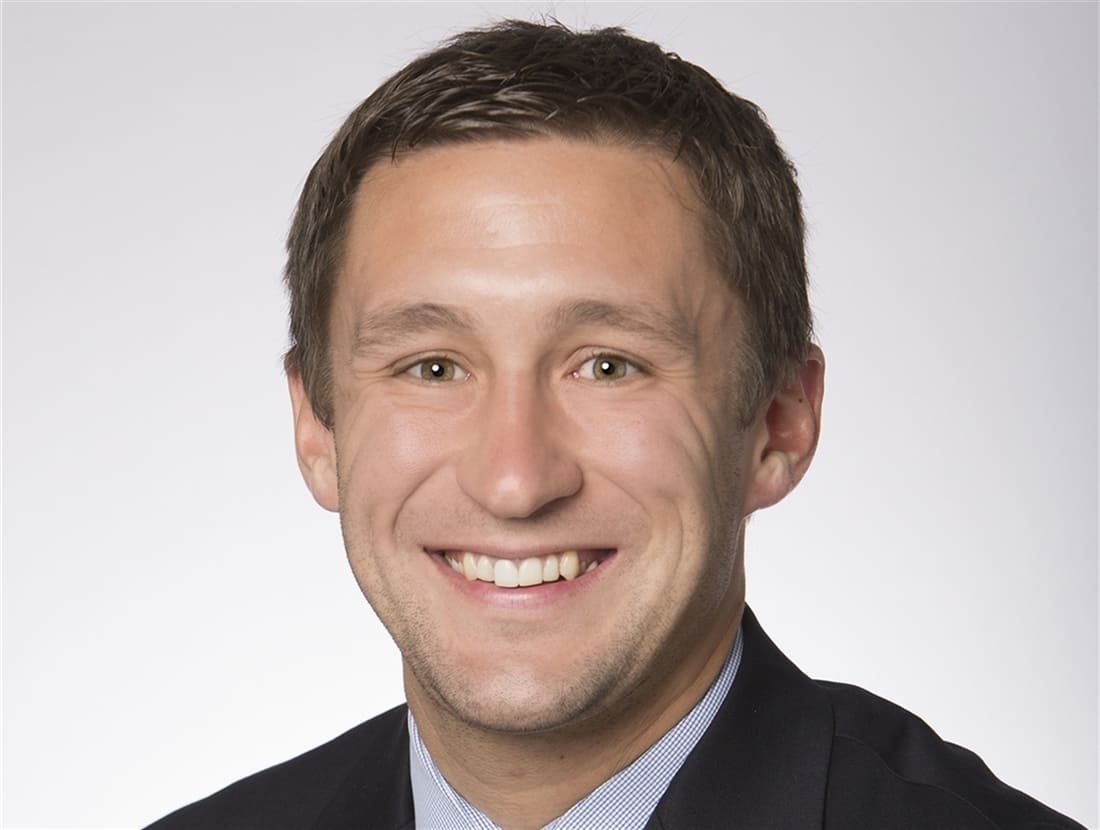 While seasons were officially ended in March, some sports were disrupted weeks earlier. Mitchell notes the University opted not to send its diving athletes to a late February competition in Seattle, which was then a coronavirus hot spot.

Overall, approximately 400 students participate in the Nevada Wolf Pack sports programs, and the athletic department played a critical role in assisting them make the transition to distance learning. That included finding available laptops and sending them via FedEx to students across the country.
"It was really a scramble to make sure student-athletes had the right technology," said Mitchell. Athletics staff worked to ensure students were able to access course materials and stay on track academically.
Looking to the fall, Mitchell said there will probably be a gradual return of student-athletes to campus to participate in voluntary, NCAA-approved training. Sports seasons may go on although not as previously scheduled.
"What [fall sports] will look like from a fan perspective remains to be seen," said Mitchell.
However, health and safety will be paramount in whatever is decided.
Graduates head into the unknown
The graduating class of 2020 is stepping into a world fraught with uncertainty. Some students such as Edward Cruz, Valeria Nava and Guglielmo Panelli, who were selected for a competitive National Science Foundation Graduate Research Fellowship, will continue their studies at the graduate level. Others, however, are left looking for employment at a time when jobs are scarce.
"There is a whole wave of students who were given job offers, and then those job offers were pulled," McClenahan said. While he believes some of those positions will come back as the economy rebounds, the Career and Corporate Outreach Center in The College of Business has been working to smooth the path for students.
The center held a virtual hiring event via Zoon earlier this spring that was well-received, although McClenahan notes it has been a challenge to find employers who are hiring. Heading into the fall, he anticipates his staff may have to rethink its typical job shadowing, internship and career events.
"As faculty, we might have to create those opportunities," McClanahan said. "If there are no internships, how do you create hands-on experiences?" He anticipates that may mean developing projects for students to work on that will have real-world applications.
For those students leaving campus this spring, the conclusion of their college careers has been difficult. "The biggest challenge is the uncertainty and the lack of closure," Sheridan said. "You are left without that final goodbye."
Although not a substitute for the typical graduation events, each college had a virtual celebration page for its graduates, and the names of graduates were displayed outside Lawlor Events Center. All spring 2020 graduates were also invited to walk in the December or May 2021 graduation ceremonies.
Heading back to campus in the fall
Meanwhile, the University is navigating how to welcome back students to campus in fall 2020. That's good news for incoming freshman Abbie Acciari, who has already experienced plenty of disappointment in recent months.
"The list is endless of things that didn't happen for my senior year," she said.
There was no prom, no final dance recital and no full softball season. As a resident of tiny Smith Valley, her senior high school class had only 17 students, so a modified graduation ceremony was conducted, but it was a far cry from the usual pomp and circumstance.
Given that, Abbie is excited for the opportunity to head to Reno in the fall even if the dining halls will be limited to grab-and-go meals and campus activities will be different because of social distancing. "I am so thankful that I get to move up there and experience the campus," she said.
Closing campus in the spring was disappointing for everyone, but University staff and faculty are busy preparing for the safe return of students. Classes and campus life may not look exactly the same as in the past, but opportunities for academic and personal growth will continue regardless.
"I think the fall is going to be great," Ellis said. Her message to students is simple: "We're ready for you, and we want you to come home."