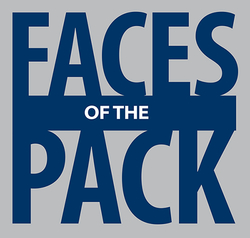 Last month, the University of Nevada, Reno ended all campus operations and transitioned to online learning in response to the COVID-19 pandemic. This has resulted in both change and challenges for some students. The School of the Arts' #ArtAt6Feet campaign is sharing the stories of students majoring in the visual and performing arts, and their transition to online learning during this time. This article is part of a five-part installment about the impact of alternative campus operations and social distancing on students in the School of the Arts.
---
A significant part of Laura Ryerson's week consists of practicing for her dance classes.
On a typical day, Ryerson – a junior Dance and Secondary Education major – wakes up, drives to school, and is in the dance studio on the University of Nevada, Reno campus by 9 a.m. She uses this morning time to work on her choreography and practice for her advanced jazz dance class. Ryerson appreciates having the access to campus facilities as they are equipped with mirrors, sound systems and a large space to move freely. It also allows her to collaborate with her friends and fellow dance majors.
"There's something about being in a room with people, moving and dancing," Ryerson said. "You're all listening to the same thing and you're all learning together."
However, Ryerson's practice environment suddenly changed when the University announced their transition to online classes and campus closure due to the COVID-19 pandemic that continues to spread throughout the world.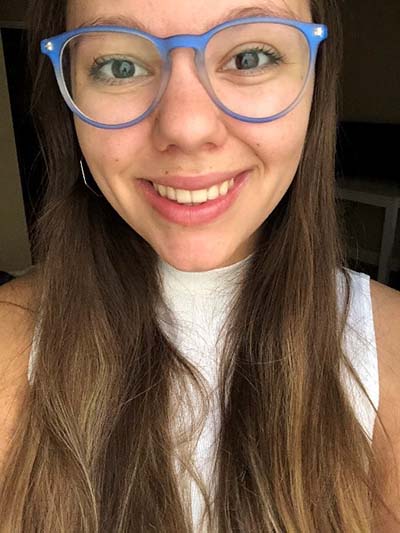 This transition to virtual learning meant the inability to utilize the campus dance facilities and an absence of physical interaction and collaboration with friends.

"Now, it's a very isolated process," Ryerson said.

Since the announcement of this transition was made last month, Ryerson moved back home to Las Vegas and has converted the guest room of her parent's house into a dance studio. She hung two full-length mirrors side-by-side along the walls and uses the open floor space for dancing, making sure to avoid the dresser and other furniture in the room as she practices.
"I've tried my best to make it work," Ryerson said of her new dance environment. "It's very hard right now to keep everything organized in my mind."
Yet, despite having to change her lifestyle to adapt to this new norm of online learning and social distancing, Ryerson says that the most challenging thing about this transition was accepting that everything she was looking forward to this semester as a performer has been canceled.
"I feel like the hardest part for me is just kind of grieving the loss of the performances we couldn't have, but also realizing that everybody still needs to stay safe," Ryerson said.
Ryerson's advanced jazz class has moved to a video submission final and her choreography class – which was set to have a showcase performance at the end of the semester – has changed to virtual performances.
"We've been working on these performances, putting in hours, learning the material, getting ready and getting excited for the piece to come to life, and then overnight it kind of got taken away," Ryerson said.
Although Ryerson feels that dance classes are better in person, she says that her professors have adapted well to helping her turn a visual and collective learning experience like dance into something that can be communicated virtually through the use of videos.
This process consists of a professor sending students a video of the dance material. The student then learns and studies the dance combo or choreography, records themselves performing it and sends a video back to the professor for feedback, review and a grade.
"Everyone in the dance department has been really supportive in helping us learn and do this art form, even though we can't be there physically in person," Ryerson said.
Even though she misses dancing with other people, Ryerson is able to see this time of change and transition as something that dancers can learn and benefit from.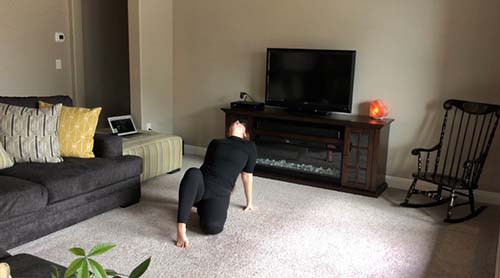 "As the world keeps growing in technology, I think it is important for choreographers and dancers to be able to learn online and to have and still make art in a digital form," she said. "It has been really interesting to me to kind of adapt that and I think that will help me grow as a student and choreographer throughout this experience."

Ryerson advises that students try to take advantage of the opportunity to still learn from professors through technology.
"We have to live in the moment as best we can until we can all be together in one place again," she said. "We have to keep our head held high right now."
The School of the Arts includes 15 undergraduate and graduate degree programs across the disciplines of Visual Art, Music, Theatre, and Dance. Annually, the School of the Arts presents inspiring, thought-provoking, world-class visual art exhibitions, musical performances, theatre productions and dance concerts.