Several University of Nevada, Reno McNair Scholars Program scholars have recently been notified of prestigious awards, many accompanied with financial grants as well.
Seniors Edward Cruz, Valeria Nava and Guglielmo Panelli were selected for the competitive National Science Foundation Graduate Research Fellowship. Fellow McNair scholar and former President of the Associated Students of the University of Nevada Anthony Martinez was selected for the Henry Albert Public Service Award.
The National Science Foundation Graduate Research Fellowship Program is a prestigious grant awarded annually by the National Science Foundation to only 2,000 students pursuing research-based master's and doctoral degrees in the natural, social and engineering sciences at U.S. institutions.
"Receiving this award is arguably my most note-worthy achievement to date," Panelli said. "The financial assistance that accompanies this award provides me with more freedom to pursue my interests in graduate school. With this funding, I will be able to take an extra rotation with a research group in my first year to solidify my interest and will have the ability to postpone teaching until later in my graduate career so I can focus on choosing a research group that is the perfect match for me."
Valeria Nava feels as though all her hard work has amounted to something fruitful.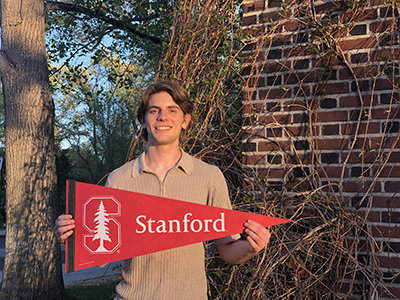 "I'm very thankful that my parents instilled in me the privilege of getting an education, an opportunity that they and many of my other family members did not have," Nava said. "I'd like to think that I'm an example of a person who is statistically prone to not finish high school or college but overcame the challenges of being a first-generation student. I really hope to serve as an example to other underrepresented students in academia and demonstrate the possibilities of achieving even the most prestigious awards despite their backgrounds."
For Anthony Martinez, the Henry Albert Public Service Award is awarded to University of Nevada, Reno students chosen by a group of administrators and community members. Students are chosen for their impact and dedication to the community.
"It made me feel as if all my work was noticed and was great because I felt as if I was following in the footsteps of one of my most notable mentors Hannah Jackson, who received it last year, and her work is still noticed today," Martinez said. "I think research is necessary, but I also value service as a core part of my life."
The McNair Scholars Program is a federal TRiO program designed to prepare undergraduate students for doctoral studies through involvement in research and other scholarly activities. Their mission is to help first-generation, low-income and underrepresented college sophomores and juniors to increase the number of underrepresented persons pursuing teaching, research and administrative careers in higher education.
"The McNair Scholars program has had a huge impact on my education," Cruz said. "I would've never really imagined my undergraduate years to turn out the way they have, and it really is due to the mentorship that I have received in my lab, from my research mentor, Dr. Ian Wallace, and from the McNair Scholars program. As a first-generation student, the program really helped with graduate admissions and staying on top of applications and requirements."
Additional McNair Scholars Program graduating seniors include Jacob Trzaska who will be attending the University of Arizona for a Ph.D in optical sciences, Celeste Rodriquez who will be attending Brown University for the biosciences PREP program, Giselle Marquez who will be continuing at the University of Nevada, Reno for a masters of art degree in psychology with a specialization in behavioral analysis, and Jessny Joseph who is undecided but has applied to Brown University, Columbia University, Cornell University, Harvard University and University of California, Los Angeles.
The McNair Scholars Program is currently accepting student applications until October 1, 2020.
Inquiries can be addressed directly to the program staff: Assistant Director, Dr. Karla Hernández karlah@unr.edu and Student Success Specialist, Heather Williams, heatherw@unr.edu
McNair Student Scholars
Here is a closer look at four of the nine McNair Scholars graduating this semester from the University and preparing for their next steps at their chosen Ph.D. programs and graduate schools.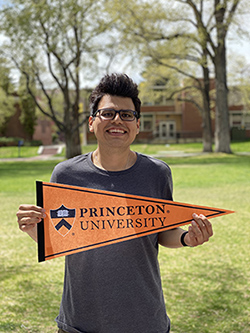 Edward Cruz is a biochemistry and molecular biology major and plans to attend Princeton University in the fall to begin his Ph.D. program to continue in molecular biology. Cruz studied under faculty research mentor Dr. Ian Wallaec who helped him in his writing and experiments, and was supportive of his goals. He is also a recipient of the Goldwater Scholarship, which is granted to students in a STEM field (science, technology, engineering and math). He always knew he wanted to go to graduate school and the McNair Scholars Program has been a great tool in helping him achieve that goal.

"McNair helps in so many ways that I can't imagine applying without being part of the program," Cruz said. "They always informed us of scholarships and helped us with all our statements, and all the students formed a great community during application time. Being part of McNair also comes with many benefits such as GRE preparation and application fee waivers."
Cruz is excited to continue developing as a scientist at Princeton and aims to become a more active member in his community. His long-term goals are to become an academic researcher and teach at the university level.
Valeria Nava is an environmental engineer major and plans to attend Nava studied under faculty research mentor Dr. Yu Yang, whom she says she owes her success to and believed in her abilities before she did.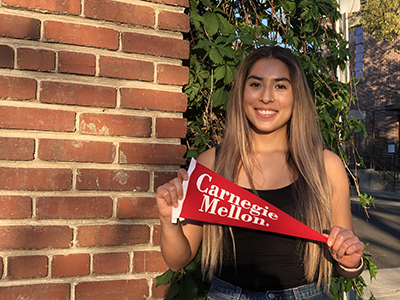 "There is absolutely no question, whatsoever, that I am enrolled in a top-tier graduate school because of the McNair Scholars Program," Nava said. "I would have never gotten this far without the support that everyone in McNair has provided me. They support you as an early researcher and the program lays out all the tools necessary to be a successful graduate school applicant. Plus, they provide an endless amount of resources to pursue other opportunities to help you as a student and researcher."
Nava is grateful for her time spent at the University and is hopeful for her future at Carnegie Mellon, where she will enroll in dual doctoral programs of environmental engineering and public policy.
Former ASUN President Anthony Martinez is a triple major in political science, international affairs and Spanish. Martinez studied under faculty research mentor Dr. Daniel Enrique Pérez, who was a role model and showed him that gay men of color belonged in research. He plans to attend graduate school at Texas Tech University or the University of Southern California in the fall. Martinez has achieved many accomplishments during his undergraduate career and delivers an inspiring statement about his time at the University.
"I think one quote that sticks with me is, 'Throw me to the wolves, and I'll return leading the pack,'" Martinez said. "I came to the University having no idea how college worked, and I was a first-generation student trying to figure out my way around the University and where I fit in and even if I belong. Here I am, a senior year McNair scholar, student body president, triple major with a full ride to get a master's degree. It's not easy."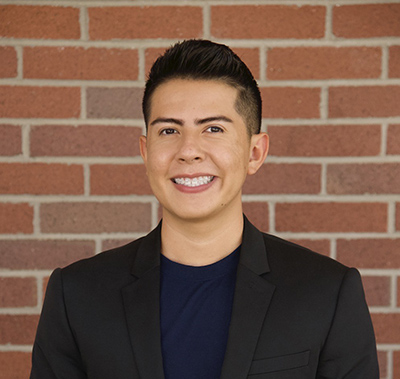 Martinez hopes to take a breather after he graduates but is excited for the next leg of his journey in higher education. He also hopes to give back to students and the community, to help individuals the same way they helped him.

Guglielmo Panelli is a physics and mathematics dual major and is continuing his education in a doctoral program at Stanford University. Panelli studied under faculty research mentors Drs. Andrei Derevianko, Joshua Williams and Melodi Rodrigue. Throughout his undergraduate career, he has achieved the Goldwater Scholarship, the Nevada Undergraduate Research Award, the NSF EPSCoR Scholarship, the Senior Scholar Award for the College of Science and the NSF Graduate Research Fellowship.

"I feel that my time at the University would not have been replicable at any other institution," Panelli said. "I have had the opportunity to participate in four research projects from things like exoplanet detection and philosophy of quantum mechanics to splitting molecules with X-rays and even searching for dark matter with GPS satellites. I've been able explore my interest in teaching and science education as a learning assistant for the Department of Physics. Currently, along with my research, I am one of the senior co-editors for NSURJ where I am able to assist students in research from the beginning stages to the end stages."
Panelli looks forward to his next six years in the Stanford Physics Department. He hopes to solidify his field of interest and progress in his future of research.