Reynolds School of Journalism alumna Noelle Crooks' ('17) debut novel, "Under the Influence," was released this week. "Under the Influence" follows a young woman who takes a job in Nashville working for an enigmatic influencer, but quickly discovers there's an ugly side to "girlboss" culture.
Named an Amazon Best Book of August 2023, Crooks' highly anticipated novel has been called "compulsively readable" and referred to as a "a modern update to 'The Devil Wears Prada'."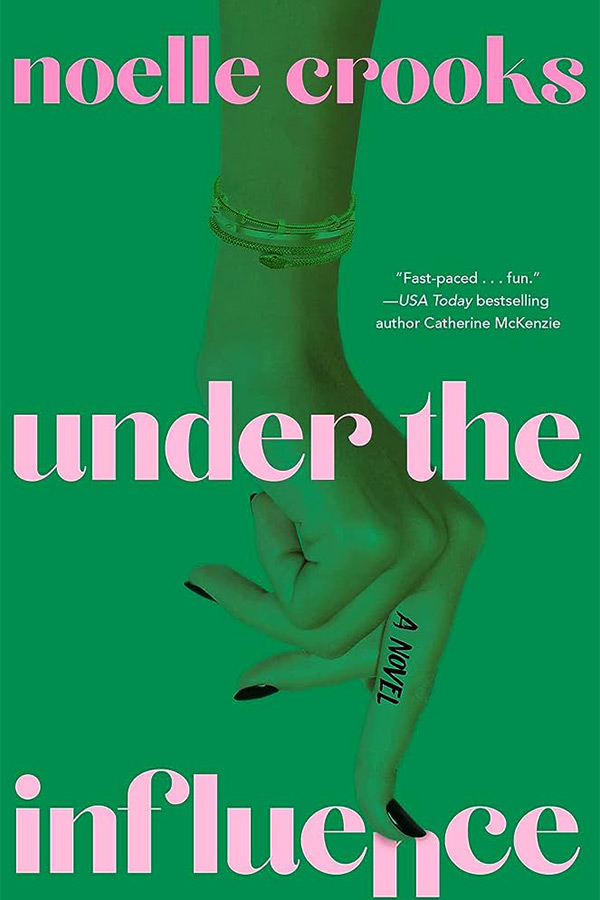 Crooks' journey to achieving her dream of becoming an author was as exciting as that of the main character in her book. After studying Journalism with an emphasis in public relations at the Reynolds School, Crooks returned to her home state of California to work in the marketing department for Sephora. She continued working in branding and lifestyle PR before landing in New York City and writing her novel. "Being an author was always a big dream of mine, but it was always more of a pipe dream," said Crooks. "My late father used to take me to the library at a very young age, and that was when my love for books and writing began."
Crooks credits the Reynolds School for providing an educational foundation that helped her further her career as a first-time author. "The amount of practical, in-the-field knowledge the RSJ professors impart to their students is incomparable."
It was during her time as a journalism student that Crooks benefitted from networking and interviewing skills. "I vividly remember [Professor] Allison Gaulden going around class, having each student give her a handshake and teaching them a proper way to shake someone's hand at an interview–what other school gives their students that type of tangible help?"
Published by Gallery Books at Simon & Schuster, "Under the Influence" is available for purchase online and in stores nationwide.