Louisa-Hope Weeks began her role as the new dean of the College of Science on August 1. She comes from Texas Tech University, where she held several administrative positions.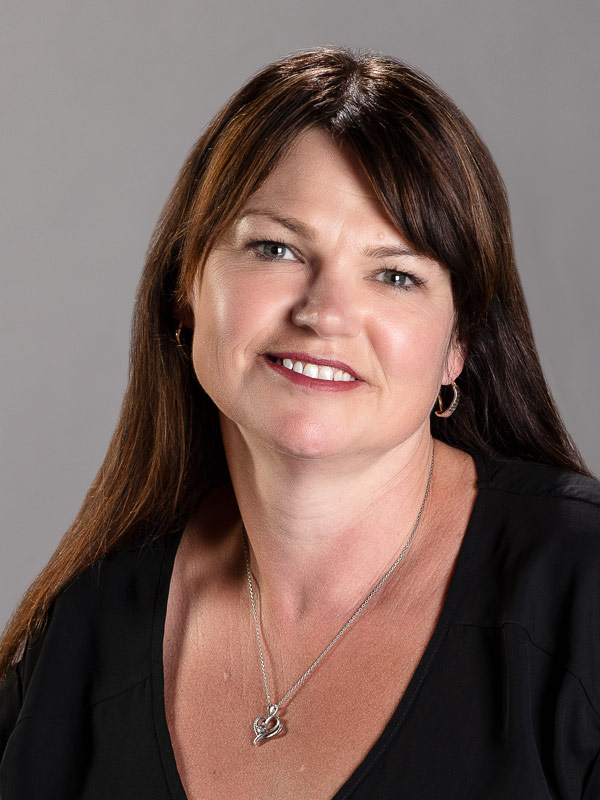 "I wanted [to work at] a university that was smaller than Texas Tech," Hope-Weeks said, "and a place that I could actually see changing and having an impact over the next five years. I picked the University of Nevada, Reno because I could really see that being here, there is room for growth, and to improve the student experience."

During her time at Texas Tech, Hope-Weeks had significant roles in research grants totaling over $2.8 million and had served as a reviewer for multiple journals and grant-funding agencies. She served as a thesis advisor to over a dozen master's and doctoral students, and her research in materials chemistry has led to developments in control over explosive and porous materials.
"Dr. Hope-Weeks brings a stellar combination of strategic leadership and dedication to student and faculty success to the College of Science," said Jeff Thompson, former dean of the College of Science and Executive Vice President and Provost of the University of Nevada, Reno. "She saw exceptional growth at her former institution and brings a wealth of experience in supporting increased enrollment and student achievement. I am continually inspired by the accomplishments of my colleagues in the College of Science, and I look forward to seeing my first home at the University continue to flourish under Dr. Hope-Weeks' leadership."
One of the first things people will notice about Hope-Weeks is her distinctively British accent. Originally from the United Kingdom, Hope-Weeks obtained her bachelor's degree in chemistry from the University of Hertfordshire and her doctoral degree in chemistry from Cambridge University.
Hope-Weeks came to the U.S. after graduating from Cambridge for a postdoctoral position at Lawrence Livermore National Laboratory. Hope-Weeks worked at the national lab as a postdoctoral scholar for almost two years and then stayed on as a staff scientist for another two years.
Hope-Weeks started her career in academia at Texas Tech University in Lubbock, Texas. She would spend the next 19 years there, moving up the ranks. When she was hired in the Department of Chemistry and Biochemistry at Texas Tech, she was the youngest assistant professor they had hired.
"I think everybody who started since me has started at an older age than I did," Hope-Weeks remarked.
Hope-Weeks advanced from assistant professor to associate professor to full professor over the span of a decade. She took on the role of associate dean of research outside her college and then a role as department chair of the chemistry and biochemistry department. Most recently, she served as the Associate Dean of Graduate and Postdoctoral Fellowships at Texas Tech's graduate school.
Choosing the College of Science
In late 2022, the search for a new dean of the College of Science began, and Hope-Weeks applied for the position. One of the unique aspects of the College that drew Hope-Weeks to apply for the position was the partnership between the College of Science and the Mackay School.
During the interview process for the dean position, Hope-Weeks and her future colleagues talked about the "lithium loop" and the importance of Nevada's mining community and workforce in the transition to a green economy. The Mackay School provides a unique opportunity for the University of Nevada, Reno, to become integrated into the lithium loop.
"It's essential to the state of Nevada, but it's also very important to the country and the world as we move forward and away from our dependence on fossil fuels," Hope-Weeks said.
Hope-Weeks joked that the most challenging part about her new position as dean has been the acronyms used for buildings and programs around campus.
"I swear I've spent at least 20 minutes a day Googling acronyms, be it for buildings, be it for programs," she said. "It's like a foreign language to somebody who hasn't been here for the last ten years."
Former interim dean of the College, Katherine McCall, along with other members of the College administration, have offered invaluable institutional knowledge to Hope-Weeks.
"I am so pleased that [Katherine] agreed to stay as an associate dean," Hope-Weeks said. "As I lead this College, having her guidance to stay on the right path is important. The rest of the associate deans all work as an outstanding team."
Hope-Weeks's vision for the College of Science
As the new dean of one of the largest colleges on the University's campus, Hope-Weeks feels confident about the college's future.
"Enrollment is going to be the biggest challenge, to not only maintain it but to increase it, which is part of the strategic plan for this university and one I fully support," Hope-Weeks said.
"I think this college... could be a world leader in clean technologies and clean energy."
Hope-Weeks's top priorities for the College include increasing enrollment, promoting faculty-driven, interdisciplinary research, and facilitating program development that reaches all of Nevada.
"We're going to have to be much more proactive and innovative about how we go about recruitment," Hope-Weeks said. "We are going to have to look at our current programs and assess whether they are meeting the needs of society."
Ensuring the academic offerings are accessible to a wide range of prospective students will be important, she said. The use of technology to support distance learning during the height of the COVID-19 pandemic has inspired Hope-Weeks to consider ways to access students the College may not be able to reach otherwise. For example, increasing access to online and distance learning will allow mining communities in eastern and central Nevada to pursue bachelor's or advanced degrees in a discipline they can directly apply to their industry and community.
Cohousing faculty from different departments in centers on campus is part of Hope-Weeks's vision for the future. She said there are grand challenges that can't be solved by science and engineering alone and that conversations between scientists, engineers, and liberal arts faculty need to happen regularly.
"I think boundaries between disciplines will have to be lowered," Hope-Weeks said. "I think this college, in particular, because of all the unique parts of it, could be a world leader in clean technologies and clean energy. And it's supported here in such a pretty place that everybody wants to preserve it, too. There's a personal incentive for our researchers to get involved."
Another 20 years of science and student success
The College of Science is celebrating its 20th anniversary in 2024. In another 20 years, Hope-Weeks believes higher education will look very different. She guesses there will be a transition to a more flexible, sustainable design, and she wants to build that capacity into the College of Science during her time as dean.
At the center of all her priorities, though, lie students.
"I was fortunate that I had excellent faculty mentors who pushed and encouraged me [when I was a student]," Hope-Weeks said. "But I'm not the only one with a story like this. When we talk about first-generation and the impact we can have, I think telling the stories of the people in this college, our alumni, and giving this younger generation examples of people that look like them, sound like them, that they know it's possible, I think is something I see this college can do."
Despite what many people assume from her accent, she said, Hope-Weeks was a first-generation student. Her father left high school at 14, and began working full-time in a woodworking factory, and later worked as a milkman. Her mother left high school at 15 and worked as a secretary.
"That was all they knew," Hope-Weeks said. "I went to university because my dad was adamant that I get a degree, to the point that he helped me pick my degree when I was undecided."
Hope-Weeks wasn't sure what might come after a bachelor's degree, but faculty mentors pushed her to pursue an advanced degree.
"I would never have applied to Cambridge if someone hadn't put the application in front of me, Hope-Weeks said. "I was very lucky. I owe it to a whole host of people that pushed me along the way."