This fall, the University of Nevada, Reno enrolled 21 new National Merit Scholars, bringing the campuswide total to 58 National Merit undergraduate students. This is the highest number of National Merit Scholars that the University has enrolled in a semester.
National Merit Scholarships are awarded after a series of qualifying rounds based on results from the PSAT or the National Merit Scholarship Qualifying Test® to become qualified for National Merit Program recognition. Roughly, there are about 34,000 students nationally who qualify as commended students, from those, about 16,000 are then qualified as semifinalists and finally, about 15,000 are qualified as finalists.
If you are curious, you like to learn, and you like to be engaged in your campus community, the University of Nevada, Reno is the institution for you. - Anna Bachvarov, National Merit Scholar
The National Merit is the University's most prestigious scholarship for entering freshmen who are National Merit finalists and who select our university as their first choice with the National Merit Scholarship Corporation. This scholarship awards $16,000 annually for four consecutive years of undergraduate study at the University of Nevada, Reno.
Here at the University, Elizabeth Nubel, EMBA, is the manager of scholar recruitment and she helps to reach out to semifinalists, starting a yearlong process of introducing them to life as a member of the Wolf Pack. While most of her recruiting efforts are focused on Nevada Merit Scholars, she does reach out to others across the United States.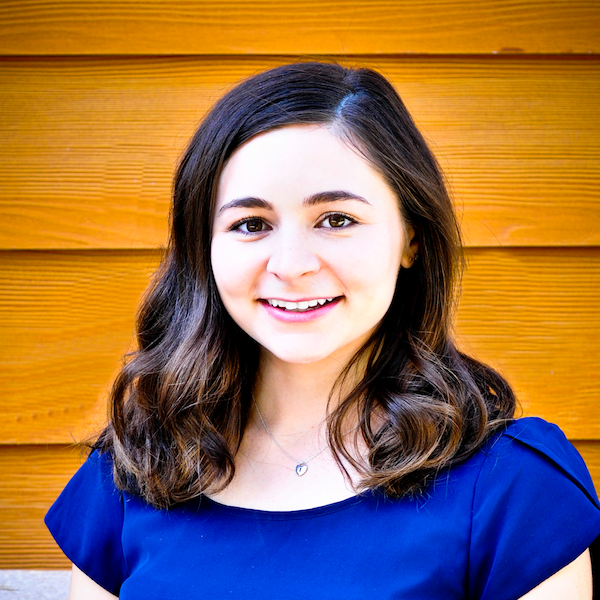 "These scholars are very high-achieving students," Nubel said. "They know what they want to study, sometimes down to the specific program and project or even down to specific professors they are most interested in working with. I greatly enjoy working with these students to explore their options and what our great University can offer them."

Jeferson Cordova is one of the 21 new National Merit Scholars who declared the University as their first choice. He is from Sparks, Nev., and attended Wooster High School, graduating as part of the International Baccalaureate program. He now studies biochemistry and molecular biology and is also taking up minors in chemistry, biology and possibly gerontology. His goal is to enroll in the University of Nevada, Reno School of Medicine and become a doctor.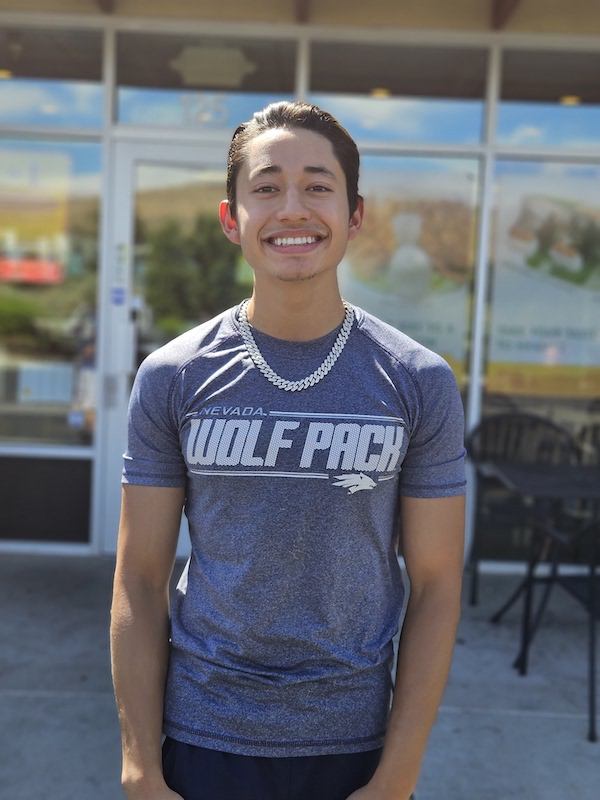 "Both my parents being local and having UNR Med here in northern Nevada factored into my decision to study here," Cordova said. "It's beneficial to have a med school here as part of the University – there are a lot of other places where you'd have to move somewhere else after undergrad. Plus, UNR Med offers a great program!"

Cordova is very active in the Wolf Pack community and has immensely enjoyed his time here so far.

"The size of the University is perfect. It feels big, but is actually pretty small compared to the size of many California schools," Cordova said. "I also love the flexibility in my schedule. I can pick and choose classes around the timeframes I like, which allows me to play intramural sports and participate in activities, like going to the football games. I really like the professors, I really like this place, I love college!"
Another student, Anna Bachvarov, also was awarded a National Merit Scholarship and declared the University as her top choice.

Bachvarov, originally from Las Vegas, Nev., is majoring in neuroscience and is also on the pre-med track.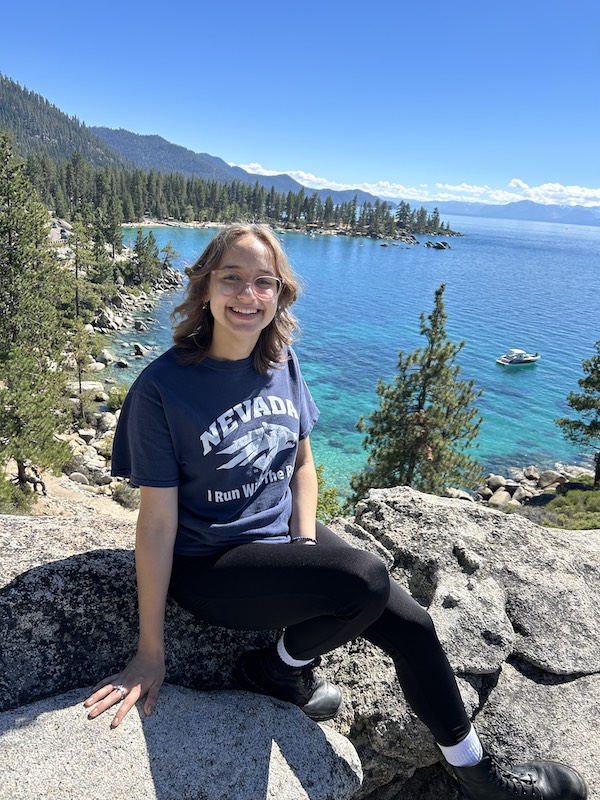 "Honestly, I chose to come here initially because of the National Merit Scholarship the University offers, but I definitely understand now that there are so many more reasons to come here, primarily the wide access to academic resources on campus and especially all the research that goes on here," Bachvarov said. "I am really enjoying my experience at the University so far! I live in one of the dorms on campus and the environment cultivated by my Resident Assistant (RA) and the other RAs there is really safe and positive, so I love where I live!"

Bachvarov has advice for other National Merit Scholars who are considering their options.
"Don't get wrapped up in the name of the University," she said. "In my opinion, you are more likely to succeed in a place that cares more about you than about its titles. If you are curious, you like to learn, and you like to be engaged in your campus community, the University of Nevada, Reno is the institution for you. Anyone here can get involved in research, extracurriculars, or really anything they want and be fully supported along the way, and that's what I think matters."