Brandon Sanders, former Washoe County School District employee, is the University Multicultural Center's new Black Diaspora Coordinator. He has held the position since August 2022.
In his old position, Sanders worked in a disciplinary role alongside the dean of students at Wooster High School, where he often had to handle situations with patience, empathy and accountability in order to ensure that the student's best interest was always the top priority.
"My time working for the school district enhanced my desire to serve all students, especially the underrepresented populations, in ways that are effective and impactful," Sanders said.
The lack of black representation in both secondary and higher education is one of the primary reasons why Sanders chose to work in education.
"Working in Student Life Services as the Black Student Service Coordinator, it is my job to create spaces that allow students to feel and know that they are valued," Sanders said. "To know that I have impacted a student in a positive manner, whether it is simply having a conversation to get to know a student or connecting a student to a source that they need – those are the rewarding moments for me."
Sanders' biggest goal in this position is to increase the level of productive impact that the Black Diaspora Program provides for the University's Black students, staff and faculty.
"At a predominantly white institution, too often, students of color feel engulfed in isolation and do not feel welcomed in most settings," Sanders said. "Sense of belonging and community is extremely important for any person to thrive within the journey they are on."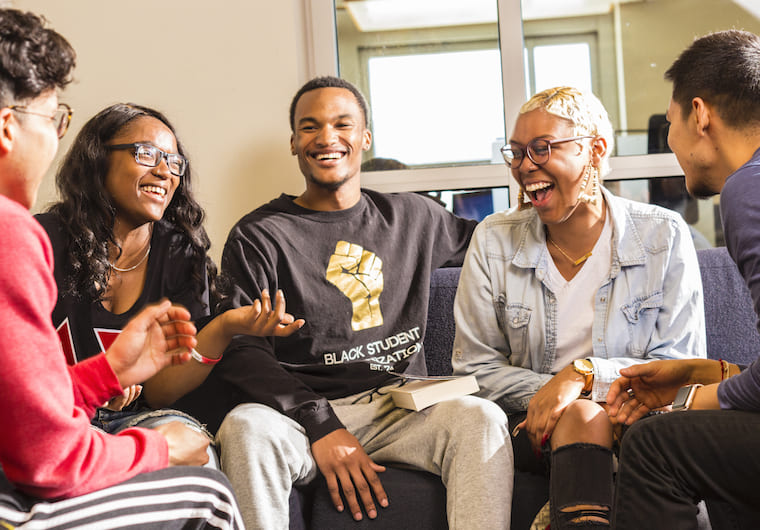 To address this goal, Sanders has been focusing on building the Black community on campus, as well as helping to bridge the Black Reno/Sparks community to the University.

"The purpose of the Black Diaspora Program is to create spaces and opportunities for our students to feel safe, heard, empowered and have a sense of community – a space that cultivates connection and growth for all who engage," Sanders said.
For Sanders, the hardest part has been the transition from secondary education to higher education, which has a different bureaucratic system.
"K-12 education is extremely different from higher education in many different aspects," Sanders said. "Learning the University bureaucracy and how to maneuver within it, has certainly been a learning curve, but my heart and passion for students has been the driving force that has allowed me to be successful thus far."
Although the Black Diaspora Program honors Black history and culture every day of the year, for Black History Month, Sanders emphasized creating events specifically so that students could feel empowered.
"There were a series of events that created opportunities to enjoy quality engagement within the Black community," Sanders said. "The month was full of successful events regarding building community and connection for our Black student body, and for all who participated. Each event provided an opportunity for students to speak on their individual lived experiences, while empowering one another by sharing their stories."
Black History Month events started off with a free screening of the film, "Just Mercy," a true story about Harvard-educated lawyer Bryan Stevenson who travels to Alabama to defend wrongly convicted inmates.
"Although this was an emotional movie considering the circumstances, this story also shed light on the resiliency and greatness of our Black ancestors," Sanders said. "There was a powerful brief discussion after the showing of the movie, in which the conversation created a sense of empowerment and upliftment."