Invited and honored as this year's Scripps Lecturer, the Reynolds School of Journalism welcomed Pulitzer Prize-winning journalist Carl Bernstein to campus on Tuesday, April 4, 2023.
Bernstein spent the day speaking with students and faculty about his decorated career as a journalist, best known for his reporting along Bob Woodward at the Washington Post on the Watergate scandal. In the morning, the Reynolds School hosted an open forum with Bernstein and students, followed by an evening dinner and keynote address given by Bernstein at the 58th annual Scripps Lecture.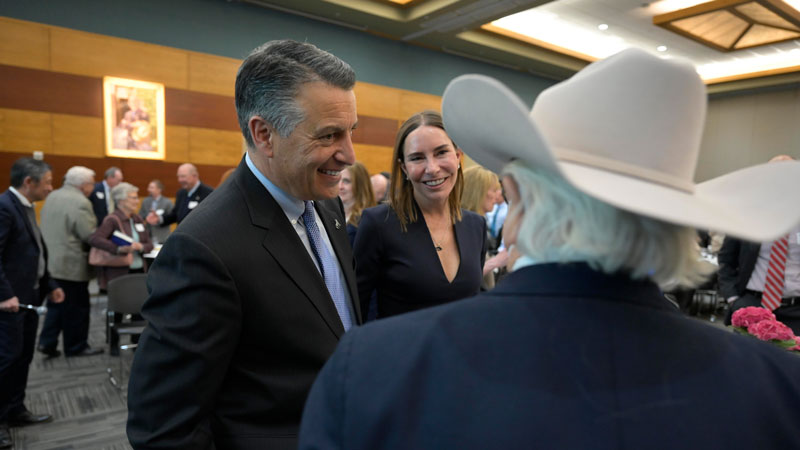 "What a memorable day it was, to host Carl Bernstein at the Reynolds School," said Dean Al Stavitsky. "This was a great capstone to the celebration of the centennial year for journalism education at Nevada."
During the event, Reynolds School Dean Al Stavitsky recognized Edward W. Scripps II scholarship recipients, who were nominated directly by faculty for their outstanding work and commitment to the journalism profession. Scholarships were awarded to students Emerson Drewes, Nancy Vasquez, Mia Wood, and Andrew Zuker.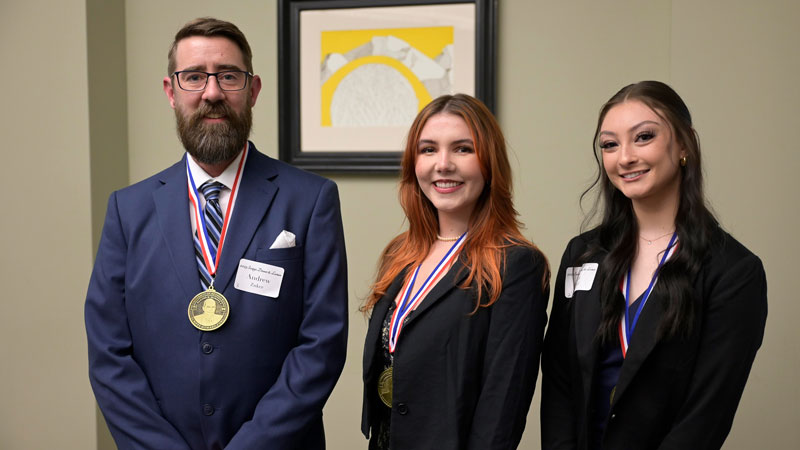 Edward Willis Scripps II, known to everyone as "Ted," graduated from the University of Nevada journalism program in 1952 and went on to distinguished service with the United Press (UP) and the Scripps Howard Newspapers, both of which were founded by his grandfather, E.W. Scripps. The annual Scripps lectures were started in 1964 by Ted, who wanted students to hear directly from leaders in the journalism profession. The tradition continues in his honor through the support of his family and the Scripps Howard Foundation.