Brian Whalen, a longtime director of the University's physical plant and facilities whose career at the University spanned four decades and whose supervision of the campus' facilities saw the University's physical infrastructure more than double during that time, passed away on March 27 at his Reno home in the company of his family. He was 90 years old.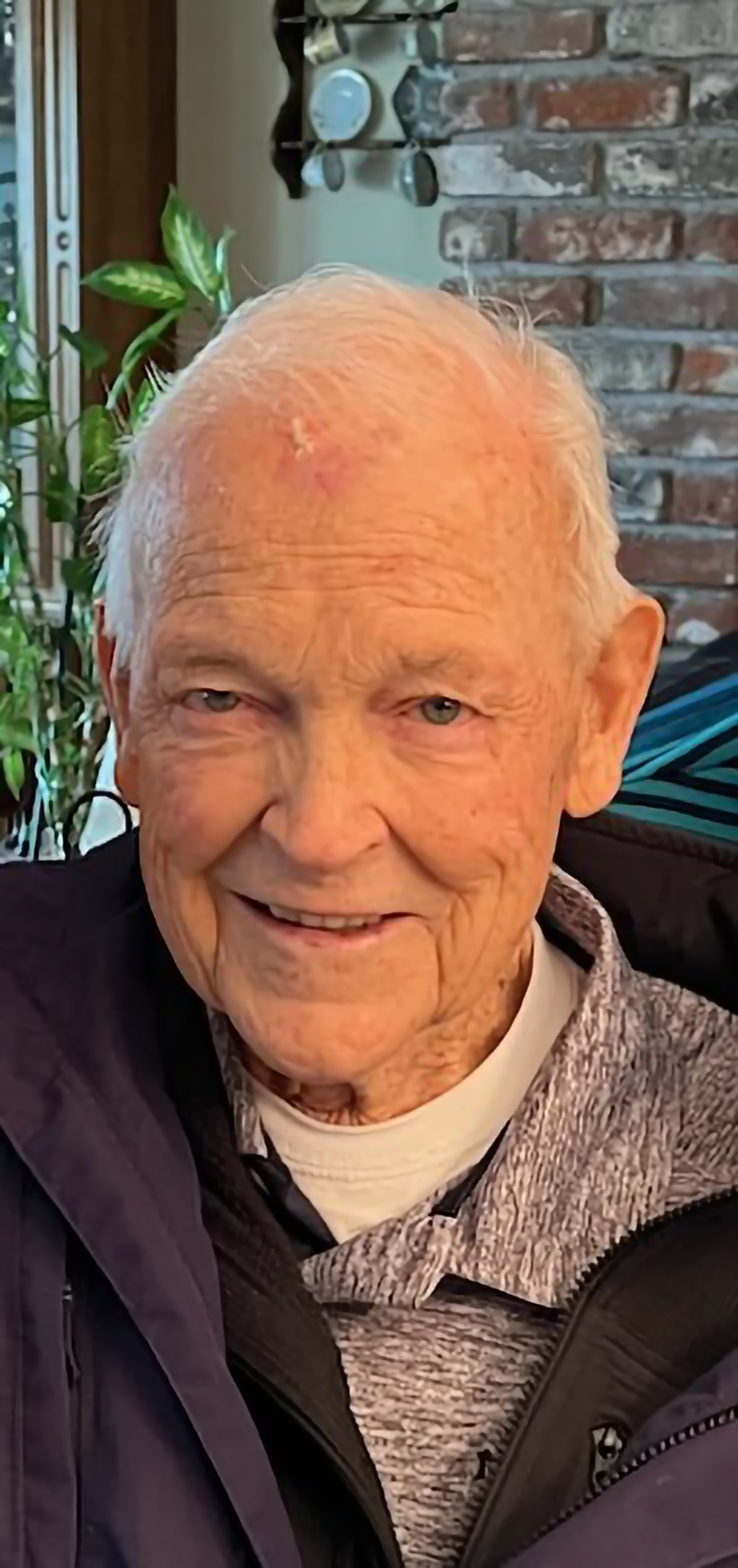 Whalen was a 1957 graduate of the University in civil engineering. He joined the University the following year, as assistant University engineer. He was appointed director of the University's physical plant in 1973 and held that position which became the director of Facilities and then assistant vice president for facilities management, until his retirement in 1998.

Whalen's tenure helped contribute to one of the most historic periods of expansion on the campus. He was involved in the planning of campus landmarks such as the Church Fine Arts Building, Getchell Library, Scrugham Engineering, Nye and Canada Halls, Mack Social Science Building, University of Nevada, Reno Medical School complex, Lombardi Recreation, the Ansari Business Building, Lawlor Events Center and numerous other projects. When Whalen took over as director of the physical plant in 1973, the University had only about 600,000 square feet of physical infrastructure; by 1979, the number exceeded 2 million square feet and would grow even more throughout the 1980s and 1990s. Whalen's expertise and counsel on building projects was such that even for several years following his retirement, he was often on campus to provide insight and historical perspective on capital improvements.

Whalen was born in Long Beach, California August 18, 1932. He was the third child of seven of Luke and Lillian Whalen. Whalen played baseball in high school and college. He was coached by legendary Wolf Pack coach Jake Lawlor while a student-athlete at the University. As a member of the basketball team, he fondly recalled his main position as team driver.

In a 1995 interview with Reno Gazette-Journal sportswriter Guy Clifton, longtime RGJ columnist (and University alum) Rollan Melton remembered the always self-deprecating Whalen a bit differently.
"(Whalen) was a really outstanding baseball player and he was one of Jake's favorites," Melton recalled. "Jake always loved guys with guts and good humor at the same time."
Whalen continued his involvement with sports following graduation, as an umpire and referee. He was one of the time-keepers for Nevada basketball for over thirty years, and was recognized for his contributions to Wolf Pack Athletics with the inaugural Public Service Award, which he received at the same time as long-time friend Jim Gardner. In 1995, Whalen was awarded the Jake Lawlor Award from Wolf Pack Athletics for a lifetime of service and support to the University, both as a student-athlete and as a longtime employee and director.
Wolf Pack football coach and athletic director Chris Ault said at the time, "It's people like Brian who make the University the special place that it is. He's the human version of Morrill Hall. He's seen it all, he's heard it all, and he tells very little."
Added then-University President Joe Crowley: "He's just a solid citizen of this place, universally liked and respected. He carries more history around inside his head than anybody I know."
Whalen was also recognized for his contributions to the University when the campus chose to name the Brian J. Whalen Parking Complex, which opened in spring 1999, after him. With his customary humor, the Boulder City, Nevada-raised Whalen quipped of the naming, "I was holding out for Hoover Dam. But this is much better."
Whalen was involved in the community beyond the University. He spent many years working with both Saint Mary's Hospital and Saint Albert's Catholic Church and school. He served on the City of Reno Planning Commission, involved with several major projects, perhaps the most visible of which was the opening of Interstate 80 through downtown. He was also named the 1979 Engineer of the Year by the Reno Chapter of the National Professional Engineers.
Whalen always viewed his most important work, and found his greatest joy, with his family. He was the family mechanic, cheerleader, driver, chaperone, carpenter, and sounding board. He was an outstanding role model, who often said, "if you cannot say something nice, don't say anything at all."
He is survived by sister Patricia Nolan, of North Carolina and brother Luke Whalen, of Idaho. Raised in Boulder City, Nevada, he enlisted with the U.S. Army and was stationed in Germany during the Korean War. Following his service, he graduated from the College of the Sequoias and then the University of Nevada. He then began his forty-year career with the University. He married Kress Harris in 1960. Their family grew to include children Maizie (Patrick), Brian, Jr. (Shelley) and Kati (Kent). He is also survived by grandchildren, Marissa Pusich, Luke Pusich, Holly (Travis) Smith and Jackie Whalen, and numerous great grandchildren, nieces and nephews.
Gifts in Brian Whalen's honor can be made to the Whalen-Hastings Memorial Scholarship Endowment Fund at the University of Nevada Reno.
A private Mass was held. A memorial celebration will be announced at a later time.