The University Balloon Race Scholarship Committee has been in existence since 1986 and has been awarding scholarship funds since the early 1990s. The University Balloon Race Scholarships have been distributed each year since 1999. Funds are raised through an annual raffle and by selling the custom committee pin.
Each year the committee awards two scholarships. This year, however, the committee raised enough funds to award three students with a scholarship; two undergraduate students and one master's student.
Cassidy Krompetz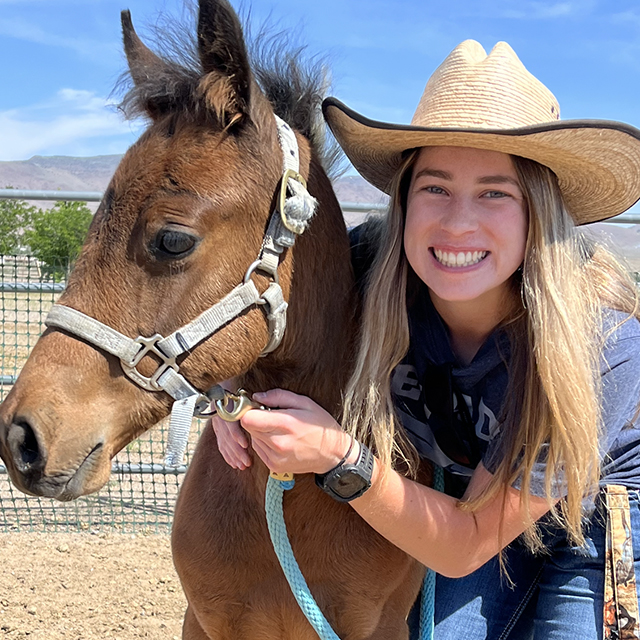 Cassidy Krompetz is a third-year undergraduate student majoring in veterinary science who is pursuing veterinary school in the next few years. Krompetz has a passion for working with horses and works at a local equine hospital.

"I hope that in the coming years, I can become proficient in tending to domestic as well as wild animals," Krompetz said.
In addition to work and school, Krompetz volunteers to teach elementary ministry at a local Church, enjoys spending time outdoors, playing sports, or traveling to new places.
Madalyn Larson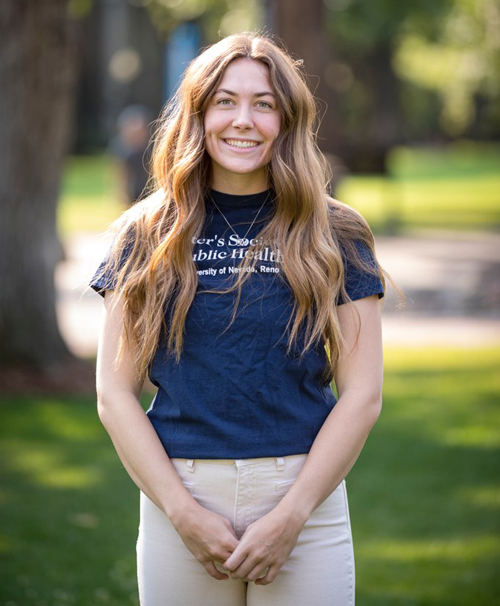 Madalyn Larson is in her third year of the Master of Public Health program, specializing in Social and Behavioral Health. She is a driver of change in the field of behavioral health and is determined to dedicate her career to investigating innovative avenues of healing the disease of addiction within families and social systems in Nevada. She serves as the Co-Chairwoman of the Northern Nevada Harm Reduction Alliance, the President of the Masters Society of Public Health, and the School of Public Health Graduate Student Association Council Representative."
Marley Kekumuikawaiokeola Peros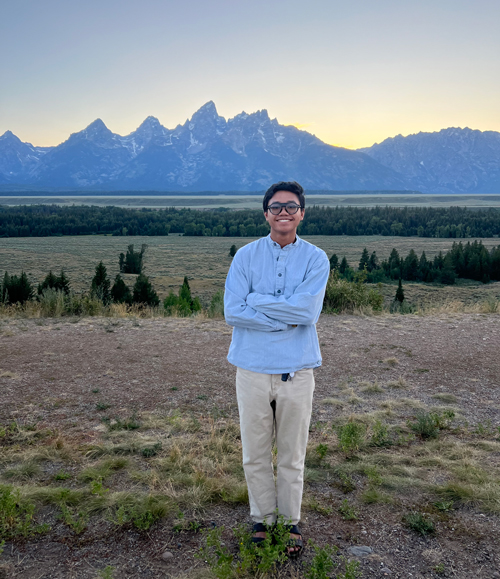 Marley Kekumuikawaiokeola Peros is a junior at the University and a local to the Reno area. Peros will be applying to the Orvis School of Nursing this coming winter. Peros is also in the University Army ROTC program and is excited to give back to this country as an Army Nurse. When not outside exploring Lake Tahoe, Peros works as an EMT with REMSA serving the Reno-Tahoe community.
2023 Balloon Race Pin
The 2023 University of Nevada, Reno Balloon Race Scholarship Committee Pin features a replica of the balloon used during the previous races along with a new blue and silver, University of Nevada, Reno balloon. The balloon has participated in previous glow shows and continues to be a spectacular view in the sky during mass ascension.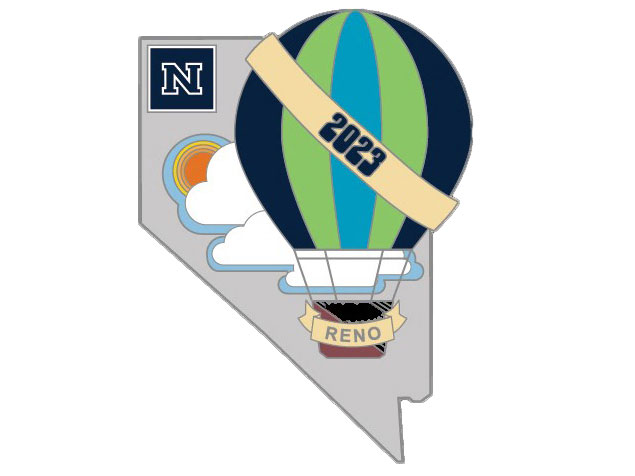 High school student Xyla Correne Gayon designed the 2023 Balloon Race Pin!

Xyla's goal was for the pin to have an old rustic feel, and she kept that in mind for all of her drafts. Xyla first attended the Great Reno Balloon Race years ago as a small child. It was one of her first memories of Nevada, and it was also the first time Xyla had ever seen and flown in a hot air balloon. After high school, she plans on attending the University of Nevada, Reno.