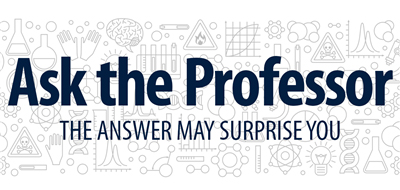 From climate change to issues of public heath, risks are present throughout our society. But the way in which people respond to and mitigate these risks can vary greatly, based on the way information about a particular threat is communicated to them. Reynolds School of Journalism Assistant Professor of Environmental Communication Ran Duan explains what risk communication is, and why it's important to effectively communicate issues of risk.
In your words, what is risk communication?
Risk communication is a generic term which covers a complex mix of cross-disciplinary academic fields. You can think about the term encompassing all different types of "risks" like environmental science and health risks, in addition to many other fields. It's also cross-disciplinary in nature, for example, natural disasters or health or survival or health emergencies or financial issues or economic or social well-being, can be called risks. So, communicating risks is about how to supply the audience with the information they need in order to make informed, independent decisions about all types of risks in a society. Academically, it covers the application of risk communication, theories and concepts in the design of environmental science, communication campaigns, or risk intervention plans.
At a time where the climate crisis is at the top of mind for so many people, why is it important for our students to have an understanding of risk communication as it applies to climate change?
It is very important, and an example is how we used to believe the reason behind some people's inaction on climate change issues was because of the "knowledge deficit model," meaning that they didn't have enough knowledge about the issue or they didn't understand the science well, so they didn't react to climate change. But nowadays there are more and more scientific studies, and not just in journalism, but in sociology and psychology and across many disciplines, in which scholars have come to better understand the reasoning behind the lack of engagement around climate change.
In some cases, it's due to political polarizations or the psychology of risks feeling very distant, or even just a mental bias. People tend to believe that bad things will always happen to other people, other nations, or other species. COVID-19 has made us more alert in how we react to a global pandemic, how to act early, and make more decisive actions at an early stage. Right? So, this is why climate change is becoming more and more relevant today and further encourages us to connect climate change to other types of societal risks like infectious disease or natural disasters and convey them broadly through journalism. These principles can relate to other areas of our lives, not just scientifically or politically, but how to understand the economic impacts, or the psychology, or environmentalism, and much more.
All of these perspectives will help journalism students to understand risk-related topics and understand how to cover and communicate complex, controversial risk issues, not just from the traditional journalistic perspective, but also from the PR or advertising perspective.
The psychological aspect of this communication style is very interesting to me, especially when you consider how we must adapt to public opinion on polarizing topics.
Yeah, it's a different field of journalism. It's not the same as covering breaking news, and it takes a slower approach but it's still important and needs attention and our needs journalistic efforts in every way. It's a very unique subfield of journalism that we'll cover in the Risk Communication course (JOUR 436/636) this fall.
In your course, what are some assignments or topics that students can expect to participate in during the class?
The Risk Communication course is primarily discussion-based about the current news and literature in relation to environmental science and risk communication. We will cover topics like social constructions of environmental issues, climate change and water pollution, wildfire and extreme weather events. Also, we'll talk about environmental discourses in popular culture and television programs, as well as the environmental justice movement, environmental communication, compelling case studies like the history of environmental journalism and environmental visual narratives and rhetoric. In the second unit, we'll talk about science communication, how to communicate misinformation and scientific uncertainty like science journalism practices and science writing. It is a nice complement to some of our science reporting production courses. And finally, we'll cover risk communication, where we will examine social media and risk communication, which is a great complement to our social media class or the crisis communication class. We'll talk about these communication theories and practices that guide our own thinking in risk reporting and how to understand the risks when working in the field.
How can all students in the journalism school and beyond benefit from learning to more effectively communicate these environmental or public health issues—really all of these risks that we've been talking about?
All students can benefit from having a more in-depth understanding of what's happening in the news cycle, and understanding the complexities of environmental science and risks issues. And, it's not just about the scientific processes, but the underlying political, social and cultural characteristics of risk. I think it's also important to integrate the multiple disciplines, theoretical perspectives, concepts and approaches so we can focus not only on the writing part or the journalistic interview or fact checking practices, but also learn from other disciplines like environmental science and sociology and social psychology and environmental history and similar fields.
In learning this, the students will have the tools and knowledge to gain more understanding beyond their college career and explore the multidisciplinary perspectives and career opportunities on their own right. This course is not just about applying their communication skills or PR and strategic communication principles into a particular subject area, but it gives them the chance to think more critically while evaluating the challenges in the communication of risk issues. All of this plays a very important role in the communication process.