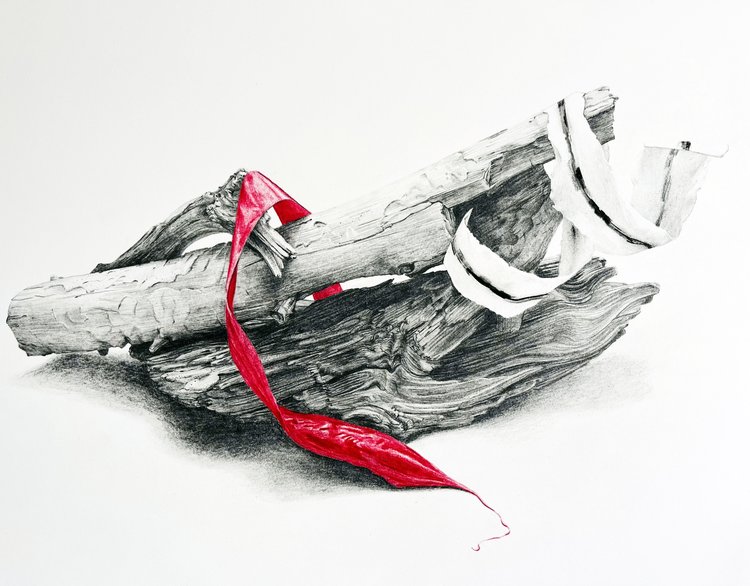 Kelly Chorpening, interdisciplinary artist and chair of the Department of Art, Art History and Design, spoke at the University of Nevada, Reno at Lake Tahoe's Prim Library last Thursday, October 19. Her exhibit, Art of Looking, opened to the public in the Tahoe Gallery and features detailed mixed-media pieces that bring attention to aspects of life that are often overlooked. Following the gallery opening, Chorpening spoke to the audience about her work and what it means to her, as well as her creative process for the pieces in the gallery.
Students, faculty, and the public had the opportunity to ask Chorpening questions and to create a dialogue about what art can mean to both the viewer and the artist. In exploring different subjects and styles, Chorpening invited the audience to draw their own conclusions while allowing herself the room to discover new meanings and styles within her own work. After Chorpening concluded her talk, the audience revisited the art upstairs with this new perspective, and contemplated new meaning in the pieces.
Art exhibits open now at the University of Nevada, Reno at Lake Tahoe
The Tahoe Gallery in the Prim Library is one of two galleries exhibiting new art this month. On November 2, Secret Echo by Eun Young Cho or "Choey" will open at the Garage Door Gallery inside the Holman Arts and Media Center.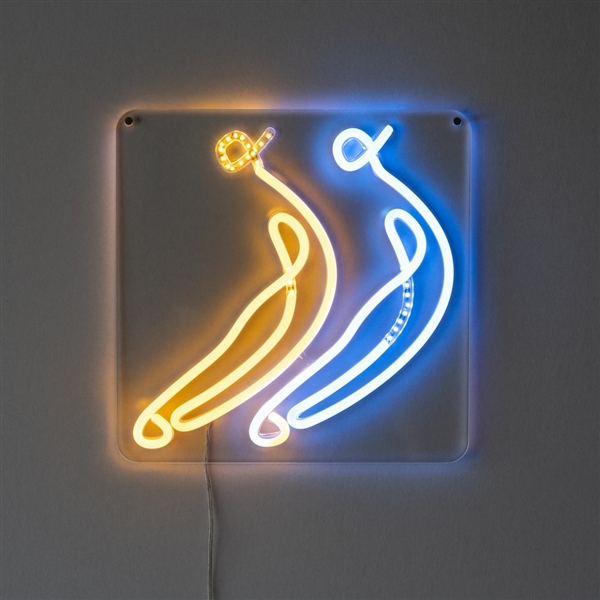 Cho is a visual artist currently based in the United States and South Korea. Her interdisciplinary practice explores her constantly transforming linguistic identities. Cho is inspired by the in-betweenness of the constructed realities of language, and with painting, drawing, installation and performance, she pursues a new means of translation by investigating linguistic boundaries and divisions, traces of and inherent impossibility of translation, and how language can be both discrete and arbitrary. This free event for anyone begins at 5 p.m. with an accompanying artist talk where the audience will have a chance to speak with Cho and ask questions.
The community is invited to experience the art of Chorpening and Cho over the coming months. Learn more about these two new exhibits as well as other Lake Tahoe art events and activites by visiting the Holman Arts and Media Center website.