A new club has arrived on the University of Nevada, Reno campus. Vibrant Voices is a student-led newsroom that supports students of color and other underrepresented groups in telling their stories.
Leading the way is the club's President and Founder Lynn Lazaro, a student at the Reynolds School of Journalism who writes for publications such as Our Town Reno and the Reno News & Review. She created Vibrant Voices to generate more opportunities for diversity and allow students to use their voices through writing.
"I think we only see representation of students of color and other minority groups during heritage months, weeks or days," Lazaro said. "I wanted to change that because we still exist outside of those heritage events, we deserve to be represented more regularly."
Lazaro previously had aspirations of becoming a police officer but found a new path through their love of writing.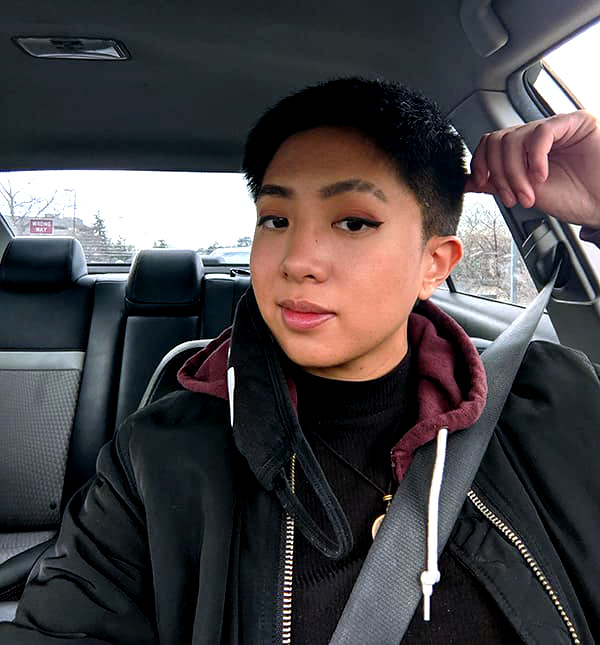 "I decided to study journalism because I believe giving the people a voice is an important way to help our society as a whole," Lazaro said.

Utilizing their passion for storytelling, Lazaro initiated Vibrant Voices in the spring semester of 2022. The club seeks to give students a place to tell their stories, even if they aren't journalism majors or don't have writing backgrounds.

"If someone doesn't have any experience or knowledge, we help them every step of the way," Lazaro said. "We teach them how to write, interview and report."

Vice President Dania Maldonado is a biotechnology major at the College of Agriculture, Biotechnology & Natural Resources who uses writing as a creative outlet. She wanted to get involved in the club to promote diverse stories at the University.
"Pushing myself out of my comfort zone isn't what I planned but I saw it as necessary to make it easier for incoming minority groups to feel as if their voices are heard," Maldonado said.
Through Vibrant Voices, Maldonado wants to highlight those making a difference in fields like science and technology and hopes that these stories can motivate others.
"From talking more about female scientists to talking about breakthroughs in science and disease made by people of color, reporting about everyone can maybe inspire someone else," Maldonado said.
To encourage students to get involved and promote their content, those at Vibrant Voices are utilizing a website to publish stories, along with social media channels and a weekly newsletter. Though in its first semester, the multimedia club is already working on multiple projects, including a podcast with Wolf Pack Radio and a broadcast project launching in the fall.
"We are all really different individuals but we care about our purpose as a newsroom."
"I hope that when we share student stories, other students are more willing to strike up a conversation with someone we wrote about or featured in a podcast," Lazaro said. "It's really all about creating community."
Chief Editor Chloe Cross found that sense of community when she joined after being inspired by the mission behind Vibrant Voices. She believes that the club's ability to come together for their common cause makes it a success.
"We are all really different individuals but we care about our purpose as a newsroom, and I think that is what makes us special," Cross said.
Lazaro aims for the club to continue as a source of news, advice and connection for students at the University even after she graduates in the spring of 2023.
"I hope that [Vibrant Voices] continues to find students who are passionate about creating community for their fellow students regardless of their major," Lazaro said. "For me, this is my legacy."