The University Libraries @One Digital Media & Technology Center will host its annual VR | AR Meet-Up Friday Oct. 21 at 3 p.m. on the first floor of the Mathewson-IGT Knowledge Center inside the Wells Fargo Auditorium and @Reality virtual reality lab. Event organizers invite faculty, students, graduate students, technology-lovers and anyone curious about how this technology is being used in the academic environment to attend.
Those unable to join the event in-person are invited to join via Zoom. Have questions? Contact Luka Starmer.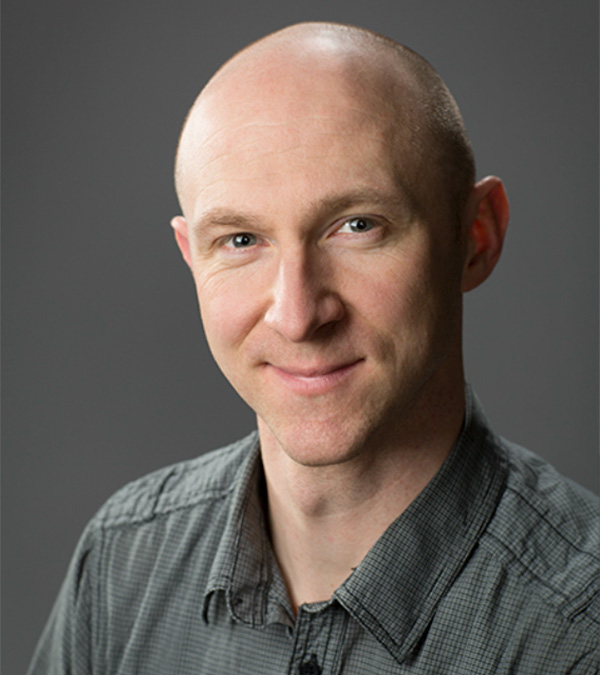 "The Libraries started hosting the Meet-Up in 2016 when VR was becoming a more popular and accessible technology," @One Interim Director Daniel Fergus said. "At that time there were different researchers getting into and using the technology, but no one had any idea who was using it and what academic unit they were in. We organized the Meet-Up to break down silos, open channels of communication between individuals with similar interests and seek ways to identify interdisciplinary research opportunities."

The first Meet-Up was more of a roundtable discussion, but the 2022 event is a full multimedia experience.
The Meet-Up will begin at 3 p.m. with a series of lightning round, faculty-led presentations held in the Wells Fargo Auditorium. At 4 p.m., attendees will move the @Reality VR lab where they will have a unique and rare opportunity to experience hands-on demonstrations of new and emerging research projects featuring VR | AR technologies. @Reality offers four reservable spaces to explore and develop immersive content for Valve Index and Oculus VR platforms. Refreshments will be provided.
Faculty from eight different University departments will participate in the lightning talks. They include:
EELKE FOLMER Computer Science & Engineering
PAUL R MACNEILAGE Psychology
FREDERICK C. HARRIS, JR. Computer Science & Engineering
TYLER CALKIN-LOW Art Department
CASSANDRA STEPHENS-JOHNSON English Department
JAVAD SATTARVAND Mining Engineering
PENGBO CHU Mining Engineering
NICK GAPP University Libraries
DANIEL FERGUS University Libraries
KARI BARBER Reynolds School of Journalism
MATTHEW AGUIRRE The Graduate School
Virtual Reality and world-transforming research
Professors Eelke Folmer from Computer Science & Engineering and Paul MacNeilage from Psychology will share their research at the event. The two have worked together on a National Science Foundation (NSF) project investigating the phenomenology of who is likely to get VR sickness and why. Folmer studies human-computer interaction and MacNeilage studies neuroscience and psychology.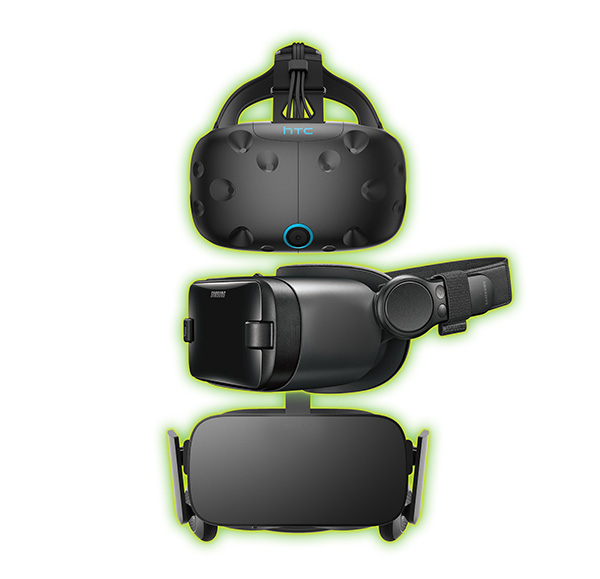 "People using VR at some point will start to feel uncomfortable, experiencing symptoms like nausea, headaches and eye strain," MacNeilage said. "We still don't understand the mechanisms behind this."

Folmer and MacNeilage recently published a paper looking at the possibility of training people to feel less VR sick.

Folmer's research interests include human-computer interaction, virtual reality and augmented reality. MacNeilage's research focus is trying to understand the mechanisms that allow humans to perceive the world as stationary despite their own movement, what he refers to as "stationarity perception."
"The goal of VR devices is to create the illusion of a stationary virtual environment," MacNeilage said. "I am aiming to understand the neural mechanisms that govern perception of a stationary environment. This knowledge is potentially useful for guiding developing VR|AR systems of the future."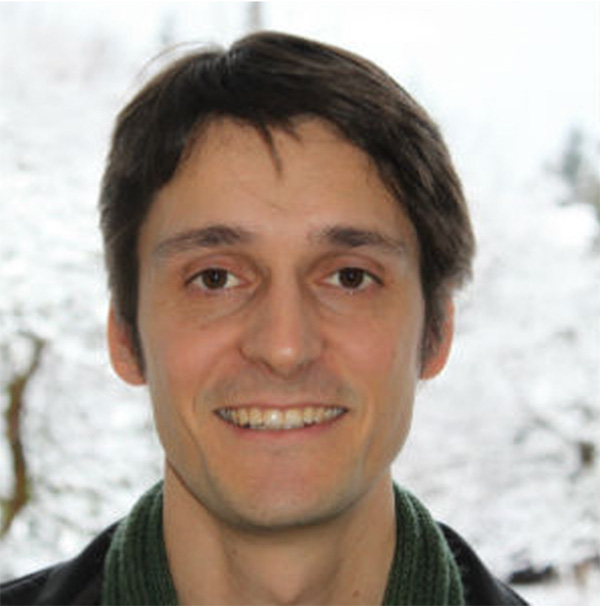 Folmer said many individuals experience VR sickness especially when trying VR out for the first time. There is some evidence that VR sickness incidence decreases due to advances in hardware. He also said our research suggests the possibility of reducing VR sickness through adaptation (i.e., repeated exposure to VR while increasing the intensity of optical flow).

Folmer and MacNeilage noticed in several user studies that some users are extremely sensitive to VR sickness and hoping to explore training solutions that can help this population. With the increasing popularity of VR and VR increasingly being used for work, education and socialization, it is important to make sure everyone has access.
Decreasing VR sickness symptoms
In their research study, Folmer and MacNeilage had subjects play VR in an abstract environment with little optical flow as a way to introduce the technology. Over the course of the study, the researchers increased the strength of the optical flow to help further desensitize those subjects experiencing VR sickness symptoms.
"Our research demonstrated that with daily, timed and repeat exposure to VR, VR sickness symptoms do decrease," Folmer said. "In our study we manipulated the strength of the optic flow users were experiencing in VR gradually over time to amp-up their tolerance and reduce their instance of VR sickness symptoms."
MacNeilage said VR sickness is distinct from motion sickness, but there are some overlaps.
"People with motion sickness tend to do better if they are controlling the movement," he said. "For example, if someone knows they get motion sickness they may want to drive the car to manage their sickness, versus passively sitting in the passenger seat and getting car sick while someone else does the driving."
MacNeilage said he's trying to understand the perceptual measure of sensitivity – quantify the sensitivity to conflict and look at the factors impacting the sensitivity and whether the users movements are active or passive.
"Sensitivity is best when users fixate on a real object rather than pursue a moving object," he said. "I like to study factors such as the characteristics of the visual scene – is it a course or fine scene and the role peripheral vision plays versus the role central vision plays. We know as you extend the visual field motion sensitivity increases."
Supporting the campus community
Folmer, who runs the Virtual and Augmented Reality Interaction Core facilty on campus, and MacNeilage who runs the Self Motion lab on campus, want faculty and students to reach out to them for partnership and research opportunities.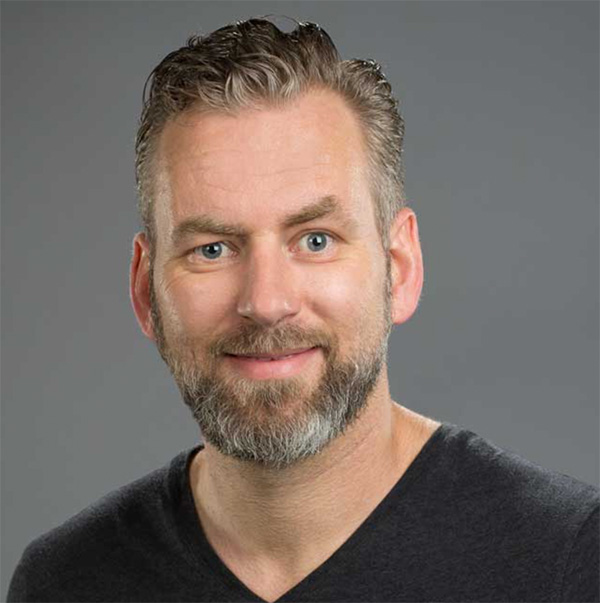 "I hope to interact with new faculty at the Meet-Up," Folmer said. "I am interested in understanding faculty needs to try and help develop the applications desired to create new knowledge, build new products and further research across campus. The Core facility exists to support faculty and their endeavors."

MacNeilage said he is often looking for the small percent of the population who suffer from severe VR sickness. He said those who are most sensitive are the most likely to try VR only to be totally repelled by it. He argues that it is hard to adapt to the technology if a first step isn't taken.
"Ironically enough we can learn the most from individuals who are most sensitive," he said. "These are also the most difficult research subjects to recruit for studies. I hope to welcome those susceptible to VR sickness to my Self Motion lab. These individuals have a remarkable opportunity to make a meaningful contribution to the larger body of research."
MacNeilage said because VR is indispensable in some fields it is a technology that should be embraced.
"It's an accessibility issue," he said. "People who have problems using VR – they are precluded from participating in certain activities. I hope our work and research can help open doors for everyone to embrace and experience VR."
About the University Libraries
The University Libraries embrace intellectual inquiry and innovation, nurture the production of new knowledge, and foster excellence in learning, teaching and research. During each academic year, the Libraries welcomes more than 1.2 million visitors across its network of four libraries: the Mathewson-IGT Knowledge Center, the DeLaMare Science and Engineering Library, the Savitt Medical Library and the Prim Library at the University of Nevada, Reno at Lake Tahoe. Visitors checked-out more than 80,000 items and completed more than two million database searches.