Brooke Hess, a science writer and professional kayaker, is preparing to travel over 1,000 miles across mountains and rivers for a three-month conservation campaign. The Grand Salmon Source to Sea Project seeks to raise awareness of the declining Snake River Basin salmon populations through social media, community events and a film documenting the expedition.
"We are using our journey as a catalyst to tell the story of the declining salmon populations, the communities most impacted by the salmon declines and how we can restore the salmon populations," Hess said.
The Grand Salmon Project team, consisting of Hess, Alia Payne, Hailey Thompson and Libby Tobey, will begin their journey on April 27 and travel from central Idaho, along the natural migration path of salmon populations, to reach the Pacific Ocean by mid-July. They will start the trip by skiing and transition to whitewater kayaks and rafts.
"The coolest things about our team are that we all identify as women, which is a very rare thing for long whitewater expeditions such as this one, and we all have academic backgrounds in science," she said.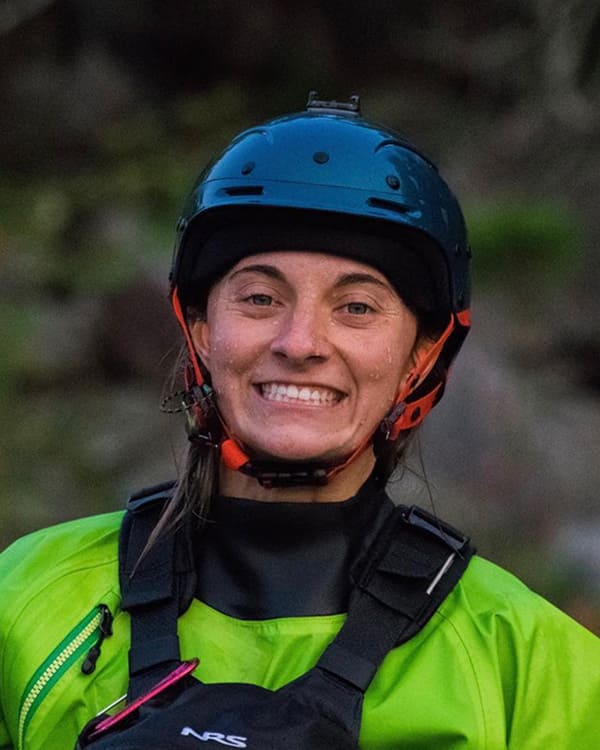 Hess' background in science communication has prepared her to take on this project. After receiving her bachelor's degree in geoscience from the University of Montana in 2016, she worked as a freelance writer while competing for Team USA as a professional whitewater kayaker.

"I was supporting myself mainly by writing random articles for outdoor industry magazines," she said. "I learned that I actually love writing but I also still had a love for science, so I decided to combine them when I came to grad school."

She enrolled in the Reynolds School of Journalism at the University of Nevada, Reno to study science journalism. While there, she spent time working for Associate Professor of Practice in Science Communication Kathleen Masterson on the Hitchcock Project for Visualizing Science, an online science journalism news outlet.
"[Professor Masterson] is such a wealth of knowledge of all things science writing, and I learned so much from her," Hess said. "I definitely think my entire grad school experience was made by working for the Hitchcock Project."
During graduate school, she also had the opportunity to intern with NASA's Goddard Space Flight Center as a science writer. In this role, Hess worked on the DAVINCI Mission to Venus and wrote articles about the planet and the scientific instruments used on the mission.
"I spend an embarrassing amount of my free time listening to podcasts on exoplanets, but I never thought I would actually get the chance to work for NASA, so that was more than a dream come true for me," she said.
After graduating from the Reynolds School in 2021, Hess set a new goal to help restore the salmon populations in the Salmon and Snake River watersheds. The team is promoting the project through social media channels, articles, podcast interviews, events and a documentary film to accomplish this.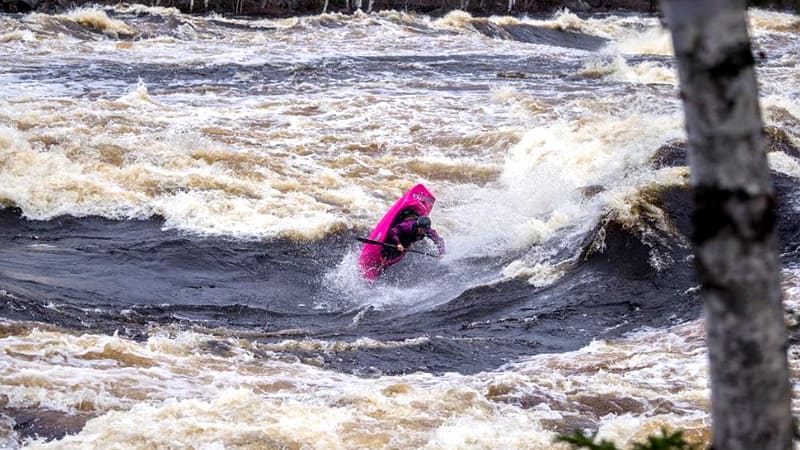 "We will be filming the entire journey from start to finish and conducting interviews along the way with various community members who have been negatively impacted by the declines in salmon," Hess said.
The team secured support from sponsors and donors to help fund their endeavor. They partnered with two non-profit organizations, Rivers For Change and Idaho Rivers United, and have acquired a communications team and volunteers who organize events and help with logistics and filming.
"We are about halfway to our fundraising goal, but we still have a way to go," she said. "We are super grateful to everyone who has supported us so far."
Hess credits her time studying science journalism at the Reynolds School with providing her the skillset to take on a project of this magnitude.
"I now feel prepared to speak and write about complex scientific concepts in a way that people can understand," Hess said. "If we can explain the scientific concepts behind the salmon declines in a way that people can relate to, the film and the whole project will be much more successful."
To follow The Grand Salmon Project's progress, check out their website.