Reynolds School of Journalism graduate student and English Professor at Truckee Meadows Community College Mark Maynard has been chosen to participate in the School of the Arts at the University of Nevada, Reno and the Great Basin National Park Foundation's artist-in-residence program this summer. As one of the two artists selected, Maynard will take part in a multi-week camping residency inside Great Basin National Park from July 22 to August 7.
"I was so excited when I got the email that I'd been chosen," Maynard said. "I'm particularly honored to be chosen as a literary artist as often those application materials don't have the same obvious aesthetic appeal as the materials submitted by visual artists."
As a runner-up for last year's program, Maynard was motivated to re-apply this year. The residency allows artists a break from everyday life to get inspired by nature and produce creative works. Maynard plans to hold a public event in the Star Amphitheater during his residency to interact with park visitors.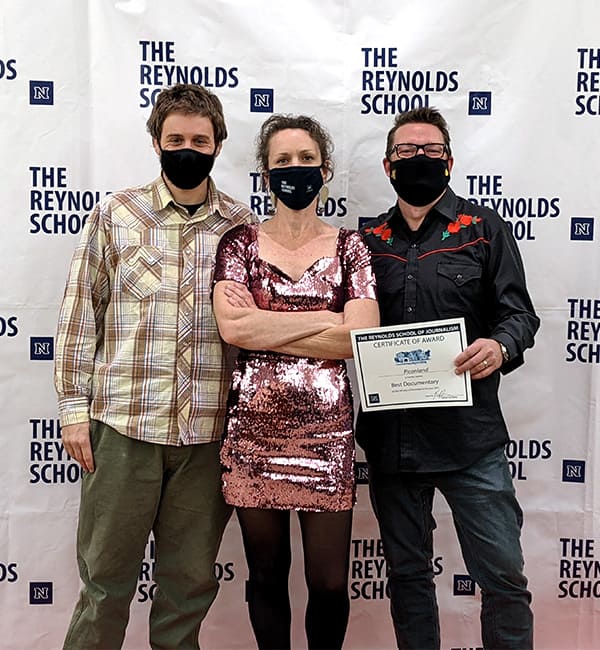 "I'm inviting people to share with me not only their stories of why they've traveled to visit Great Basin National Park but also any meaningful items, [such as] a walking stick, a favorite hiking hat or a postcard from the gift shop, to be logged into a ledger," Maynard said.

As a result, he hopes to create both an archive of objects, sketches and stories from travelers, along with a narrative fiction piece inspired by some of their tales and items.

"I am very interested in how we come to understand the people and cultures of the past through artifacts left behind by them," Maynard said. "I want to create a snapshot of a specific place and time through artifacts and stories."
Maynard hopes that this collection will be viewed and interpreted by people in the distant future. He will use the skills he gained at the Reynolds School to inform his time in the park and the resulting work.
"The Reynolds School has really expanded my ideas and skills used to tell stories," Maynard, who will graduate with his master of arts in journalism in the spring of 2023, said. "I'm more comfortable now bringing in multiple modes and media into my work and hope to be able to incorporate more audio and visual elements into what I'll produce at the residency and beyond."