This October, the University of Nevada, Reno's Department of Gender, Race and Identity is addressing the topic of "Indigenous Knowledge for Climate Justice" with an upcoming lecture by Jessica Hernandez (Binnazá & Maya Ch'orti'), a transnational Indigenous scholar, scientist and community advocate based in the Pacific Northwest.
Her talk, "Indigenous Futures in the Era of Climate Displacement," will take place from 5:30 to 7 p.m. Thursday, Oct. 13 at the University's Wells Fargo Auditorium.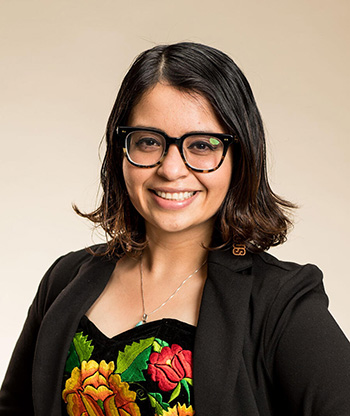 "Last month's wildfires and issues of climate change and sustainable practices are on everyone's minds; thus, Indigenous futures in the era of climate displacement is an urgent matter to discuss," Emily Hobson, associate professor and chair of Gender, Race and Identity, said. "Hernandez's work on Indigenous science helps us move forward and provides an understanding that intersects gender and race with the environment."
Hernandez has an interdisciplinary academic background ranging from marine sciences to environmental physics. She was named as one of the 100 most powerful women of Central America by Forbes in 2022.
In addition to her talk on Oct. 13, Hernandez will be joining GRI for a workshop with campus and community partners from 12 to 1:30 p.m. Friday, Oct. 14 in the University's Lili Brant Reading Room of the De La Mare Library.
"This event furthers our understanding of Indigenous women's rights," Guadalupe Escobar, assistant professor of English and Gender, Race and Identity, said.
GRI will be hosting numerous events throughout the year. Each month will focus on a specific topic:
October 2022: Indigenous Knowledge for Climate Justice
November 2022: What is Health Justice
February 2023: The Pandemic – Where Are We Now?
March 2023: Decolonizing the Outdoors
April 2023: Visions of Change
The events are part of a yearlong series funded by the American Council of Learned Societies and organized by GRI that address the broad theme of "Community-Based Knowledges and Visions for Racial, Health and Climate Justice."