Department of Geography Professor and Chair Douglas Boyle has been mapping and modeling glacial terrain and terminal lake basins for the past decade in an effort to build an accurate estimation of climatic conditions over the last 20,000+ years. A new drone-based Light Detection and Ranging (LiDAR) system funded in large part by the Global Climate Change Foundation will make Boyle's data more accurate. More accurate data means more accurate climate prediction models. And more accurate modeling can help scientists and policymakers target solutions for curbing the warming of our planet.
The Global Climate Change Foundation was formed by one of the most influential Earth and climate scientists of the past century, the late Wallace "Wally" Broecker, along with the Comer Family Foundation. Broecker and Boyle met at a conference of climate scientists in 2009, before Boyle had joined the University, and Broecker became somewhat of a mentor to Boyle.
"Wally brought me into his Dryland Hydrology group and convinced me in 2010 to apply for and accept a new position as a paleoclimate modeler in the Department of Geography at the University of Nevada, Reno," Boyle said. "Wally was instrumental in guiding me through a major change in my career path."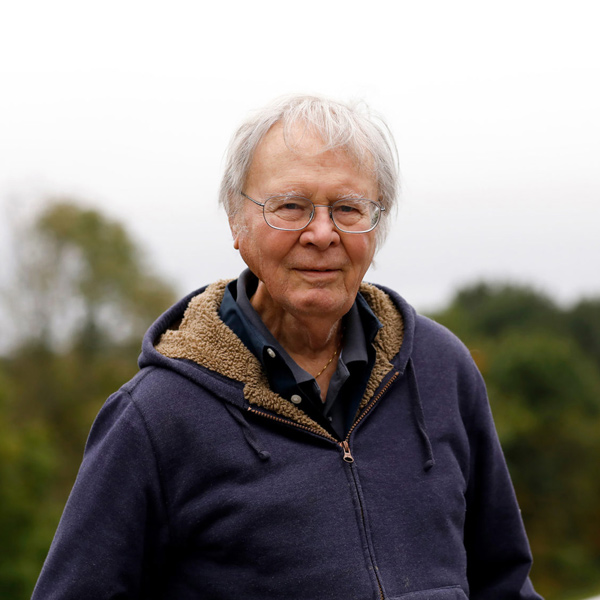 The two held a shared mission: to better understand how and why abrupt changes in the Earth's climate occurred in the past and use that knowledge to better understand how the Earth might respond to current and future changes in the climate. Broecker's legacy of deep concern for the future of the planet and his advocacy for geo-engineering technology is reflected in the projects funded by the Global Climate Change Foundation, including the purchase of the new LiDAR technology Boyle will now be using. Proposals like Boyle's received by the Global Climate Change Foundation are highly competitive, critically reviewed, and are accepted by invitation only.

"Funding from private donors like the Global Climate Change Foundation serves as seed funding that allows us to quickly explore, test and implement a new idea or technology aimed at advancing our mission without having to wait for the right funding cycle to come around through a government funded program," Boyle said. "And while these seed funding opportunities are rarely a substitute for more traditional government funding (such as NSF), the efforts from these donations also provide us with an advantage when competing for research funding in the national and international venues."

Boyle's nationally collaborative research team, now bolstered by the new ultra-accurate LiDAR modeling technology, is in the process of developing an exceptionally accurate chronology of the response of glacial moraines and terminal lakes to climate changes over the last 20,000+ years. This chronology will be used to improve our understanding of the sensitivity of mountain snow and ice in dryland regions to the effects of atmospheric warming and consequent impacts on regional water availability.
From left to right: Chris Dunbar, Douglas Boyle, Courtney Meyerholz, Tom Brunner

From left to right: Tom Brunner, Douglas Boyle, Courtney Meyerholz

The drone LiDAR system is made up of a DJI Matrice 300 TRK drone and a GreenValley LiAir V70 system with a high precision GPS/GNSS mobile base station and an RGB camera module. The LiDAR has a scan rate of 100,000 points/second, a field of view of 38.4 degrees (limited wasting measurements to the side and above the drone), and a range accuracy of +/- 2 cm. The RGB camera module captures ground images that are automatically georeferenced with the LiDAR measurements to allow for the production of truly spectacular maps.

Douglas Boyle (right) is a member of the Comer Family Foundation's Comer Fellows, a group of climate scientists focused on mountain glaciers, drylands, Greenland and other sites to learn the history of climate change. The Comer Family Foundation along with Broecker provided the seed money for the Global Climate Change Foundation.
"The primary goal of the field efforts is to provide an estimate of where exactly a lake shoreline or glacial moraine was located at a specific time in the past," Boyle said. "In turn, the modeling effort is focused on estimating the climate necessary to produce and sustain the lake or glacier at that location at that time."
In July, Boyle brought the drone to the Wind River Range near Pinedale, WY where the team has been mapping and dating several glacial moraines. In the days before the trip, Boyle outlined a slightly different plan than normal.
"The primary goal of this trip is to learn how to fly the drone without breaking anything," Boyle said. "This will require a lot of training (and patience) as a team. We know we will be back in the Wind River Range in the future, so we are really treating this as a training mission first; hard to think of a more beautiful place to learn how to fly a drone LiDAR system."
The team will be using the drone LiDAR system this summer to study glacial moraines and ancient shorelines in the Eastern Sierra, including the Mono Lake basin. They are currently using the drone to develop an avalanche forecasting and mitigatrion project near Donner Summit.
On July 1, Boyle will begin his new position as the Associate Vice Provost for Research and Creative Activities at University as it transitions with its acquisition of Sierra Nevada University.