By Karthik Kotresh
Six pairs of people enter a rollercoaster ride. While most of them seem to enjoy the ride, a couple of them … well, not so much. But come selfie time, everyone's smiling and posing. Thus, begins this year's Fall Dance Festival. Choreographed by Emily Leech, "Keep Your Hands, Arms, Feet and Legs Inside the Vehicle" is the first of 11 dance pieces in the show.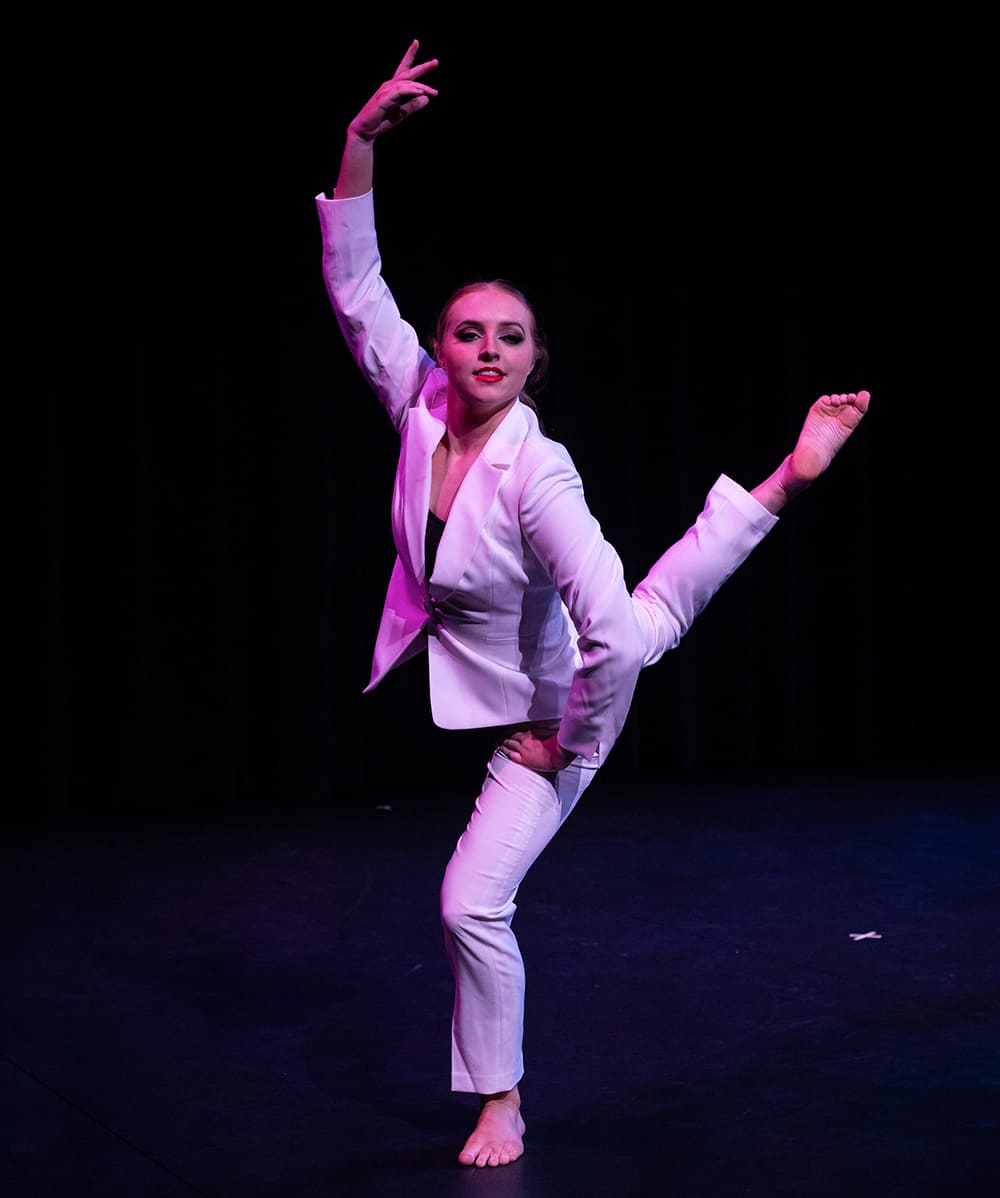 Professional dance is much more than just learning to move elegantly. It is storytelling in motion. While people may not speak the same language or follow the same cultures, they can connect with each other through similar stories that have similar emotions, be it happiness or sadness or anything else. The Department of Theatre and Dance at the University of Nevada, Reno has been celebrating this wonderful art form for years, and the Fall Dance Festival is one event that exemplifies this approach to artistic expression.
The Fall Dance Festival is an annual tradition at the University. This year, the festival returns to the dance theatre to recognize the contemporary and innovative works created by student choreographers Jenna Emmons, Jenna Fortino, Shay Jordan, Halie Landers, Emily Leech, Andrew Paiz and Sarah Ziolkowski.
"The Festival has helped me think about my choreography in new ways and has provided me a chance to collaborate with my peers on a different level than how we collaborate and interact in classes," Fortino, choreographer and dance major, said. "I've had so much fun coming up with new material and being around people who are passionate about what they do."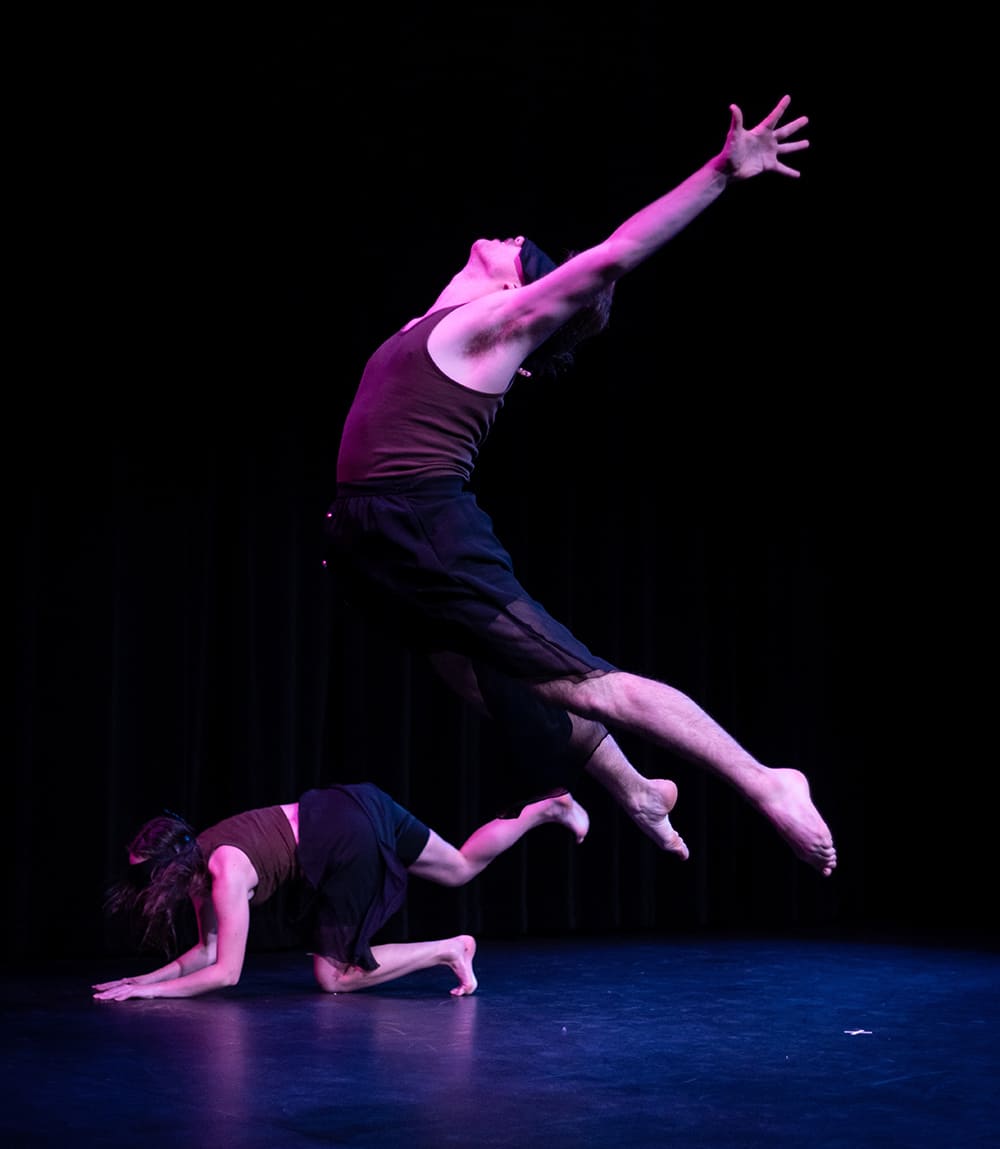 Unlike last year's theme of solos and duets, there is no central theme to this year's festival. Each dance piece is unique and has its own theme and format. For example, "Pieces" by Fortino is about cohesiveness. Paiz's "Les Tenebres" addresses the relationship among people with mental illnesses and the delusions one may have about love. "Pantsuited" by Rosie Trump, associate professor of dance, is a response to the double standards women face.
Since this past Wednesday, Nov. 16, 11 student choreographers and a cast of 26 student dancers from the Department of Theatre and Dance have presented a variety of original works that address social and relationship issues while experimenting with collaboration, comedy and screendance (dance meant specifically for the screen).
"Fall Dance Festival has been an incredible opportunity for me to work with three dancers to bring my vision to life," Paiz, choreographer, performer and dance major, said. "The piece I'm presenting this year has been a unique experience because rather than creating new work from scratch, I am building upon and refining my piece from last semester's Student Choreography Showcase. I am ready for the audience to see it and appreciate all the hard work that has gone into it."
The student choreographers and dancers have been preparing for the show since the beginning of this semester. However, a lot of preparation started much before that, be it working on the concepts and the storylines, having regular meetings with their faculty mentors or choosing the music for the pieces.
"Fall Dance Festival is so special because it is student-driven," Trump said. "Each student choreographer works one-on-one with a faculty mentor to bring their ideas to life. The students conceive the ideas, cast and rehearse their dances, and arrange their music and costumes. They are prepared to be dancemakers through coursework and empowered to see their ideas come to life. We model a professional dance festival process, so students are practicing at the University what the professionals do."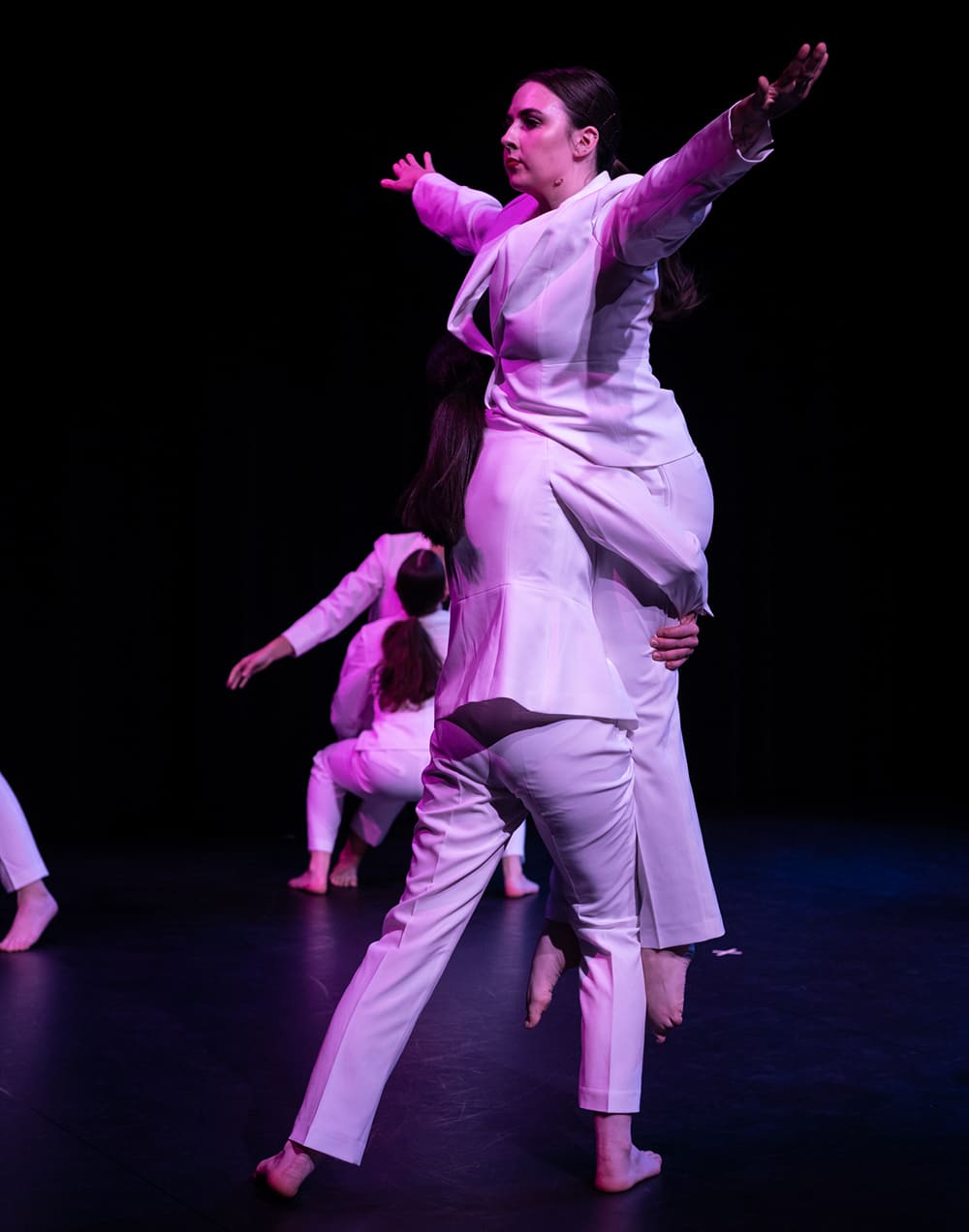 Before the rehearsal process begins, the student choreographers present written proposals of their creative work. The proposals serve as outlines for their choreography and arrangement and help students identify choreographic intentions, overriding concepts and key choreographic elements. Once the proposals are discussed and finalized by the student and faculty members, the choreographers work closely with their casts and develop new and inventive choreography that helps them achieve their goals and creative visions.
"As a dancer, it's allowed me to push myself past my limits," Petra Warburton, performer and dance major, said. "I've gotten to develop my skills in performing characters and vocalizing on stage. I have never done roles that are so character-driven and vocal. It's been a pleasure to work with these choreographers and fellow dancers that are bringing these spheres of performance to the dance world."
The festival is an excellent opportunity for students not only to develop and showcase their talent but also to expand their horizons when it comes to choreography.
"The Fall Dance Festival is very unique," Eve Allen Garza, the production coordinator for the Fall Dance Festival, said. "Choreographers often utilize movement languages such as ballet, modern, hip-hop or global forms in their works. This year, we are also including two screendance presentations."
Garza is also in charge of organizing and managing all the production elements for the festival, including the student choreographers, performers, crew members, auditions, rehearsal scheduling, paperwork and marketing.
Apart from providing a platform for students, the Fall Dance Festival is also a terrific opportunity for the faculty to showcase their work. Trump's dance, "Pantsuited," which was originally created in 2018, is a response to the pressures women face with respect to how they dress, sound and present themselves in the political arena. This is a topic that is relevant today as much as it was relevant four years ago. "Pantsuited" models the style of dance-theatre. It blends gesture, physical action, contemporary choreography and text. Trump's work will be presented in preparation for the American College Dance Association (ACDA) regional festival at the University of Utah in March 2023.
The Fall Dance Festival included five evening-length productions starting Wednesday, Nov. 16, and ending Sunday, Nov. 20, in the Lombardi Dance Theatre (Lombardi Recreation Room 123) at the University of Nevada, Reno. This year's Fall Dance Festival was sold out.
The Department of Theatre and Dance, one of three academic departments in the School of the Arts, is a collaborative community of performing artists and scholars aiming to achieve the highest level of excellence in their teaching, learning, research, creative endeavors and outreach to the community. The School of the Arts produces world-class performances, productions and exhibitions in music, theatre, dance and visual art.