As more students, staff, faculty and visitors have returned to the University of Nevada, Reno campus this month, they may have spotted some robots traveling around campus. They are Starship Delivery robots and they will be delivering food, drinks and snacks from a range of on-campus restaurants and cafés starting this fall.
Chartwells Higher Education, a recognized leader in contract foodservice management, has partnered with Starship Technologies to roll out the tech company's autonomous food delivery robots at the University. Students, faculty and staff will be able to order on-demand food deliveries from any of the nearly 40 Starship robots and track their order in real-time.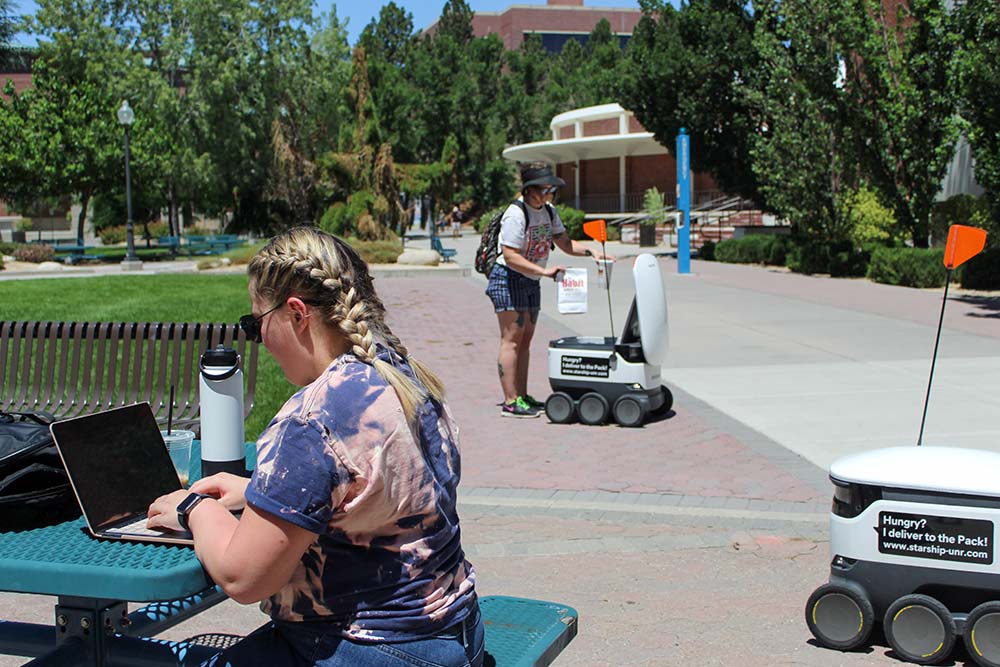 "We're excited to be one of the first campuses in the world to be able to offer this service to our students, staff and faculty," Heidi Rich, marketing director for Nevada Dining, said. "We continue to expand our dining options and now, with Starship Technologies, are able to offer a contactless, low-cost, fast and friendly way to deliver."

Read the Nevada Dining FAQs to find out more about Starship and the delivery robots. To try the service, type Starship Food Delivery into the App store. Students, faculty and staff can open the Starship Deliveries mobile app (iOS and Android), choose the items they would like from one of the available Nevada Dining locations, then select their location by dropping a pin on the campus map where they want their food delivered.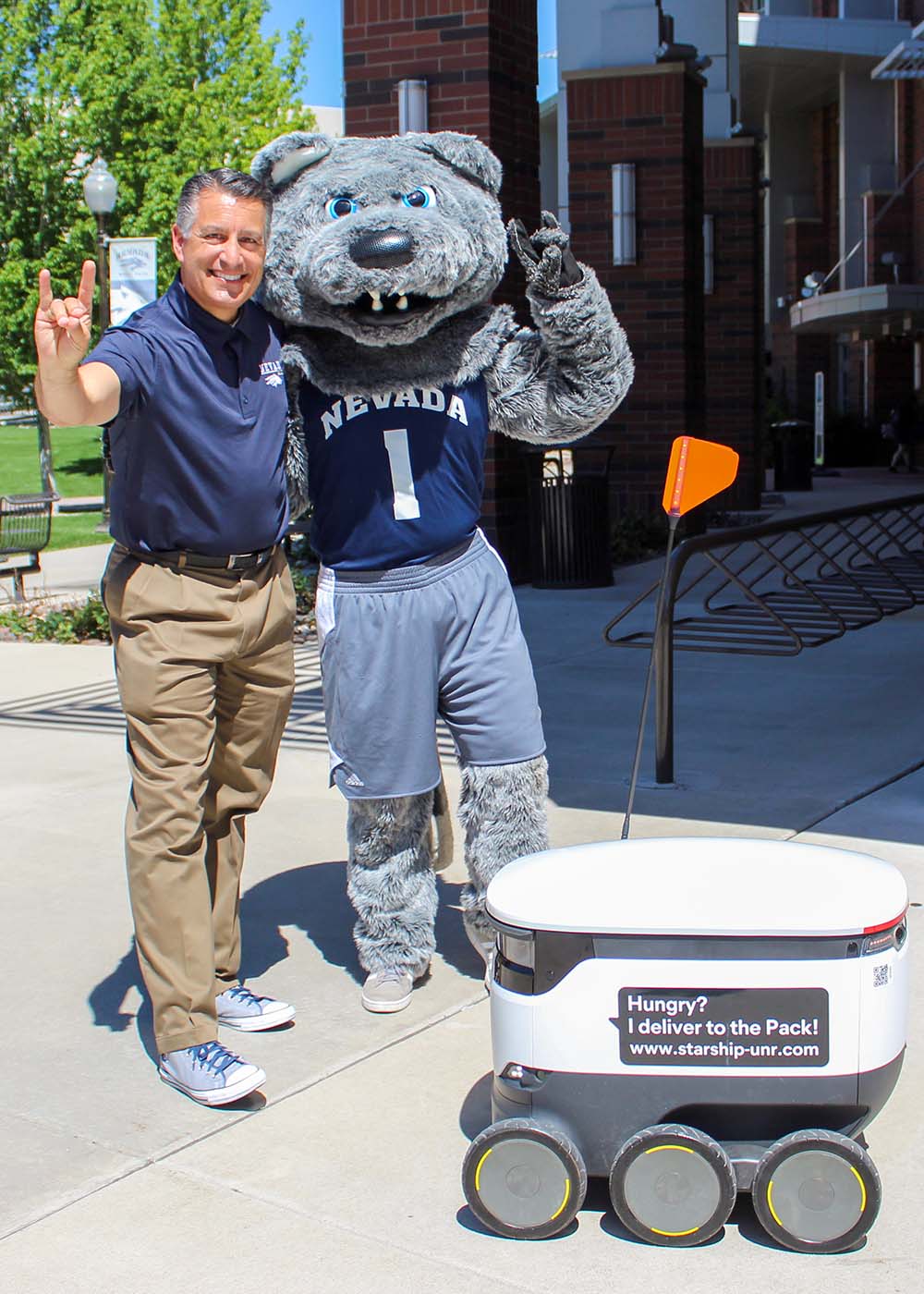 The app allows users to watch the robot's journey in real-time through an interactive map. Once the robot arrives, the user will receive an alert and they can meet the robot and unlock it through the app. The delivery usually takes just a matter of minutes, depending on the menu items ordered and the distance the robot must travel. Robots can carry up to 20 pounds, or the equivalent of about three shopping bags of groceries.

"We kindly ask our campus community to be patient with Nevada Dining and our delivery robots as they continue to map and configure their service for our campus," Rich said. "We look forward to our launch when they will be delivering from most of the Nevada Dining restaurant locations by Monday, August 23."
---
About Chartwells Higher Education Dining Services
Chartwells is the recognized leader in contract food service management, hospitality and award-winning guest service on over 300 campuses in the United States. Chartwells' nutritious cuisine not only satisfies the unique appetites, lifestyles and dietary needs of every guest dining on campus, but it also brings people together to promote the high-intensity relationships that will prepare students for the future. For more information, visit ChartwellsHigherEd, ChartwellsMonthly, or DineonCampus.
About Starship Technologies
Starship Technologies is revolutionizing deliveries with autonomous robots. The robots are designed to deliver food, groceries and packages locally in minutes. The delivery robots have traveled millions of miles and completed over 1.5m autonomous deliveries around the world. They drive autonomously but are monitored by humans who can take control at any time. Starship was founded by Ahti Heinla and Janus Friis (Skype Chief Architect and Co-founder) and Alastair Westgarth is the CEO.