The University Libraries and its Special Collections and University Archives (SCUA) department have a new exhibit on display for Libraries users and visitors to enjoy. "Nuggets: Short Stories About Nevada Mining" is available for in-person viewing on the first, second, and third floors of the Mathewson-IGT Knowledge Center (MIKC), as well as online via the "Nuggets" exhibit website. This exhibit was made possible thanks to generous support from IGT.
This visually rich exhibit features a variety of short narratives from the robust collection of mining materials held by the Libraries' SCUA department. A beautiful selection of historical mining photos and documents are highlighted along with an interesting collage of mining certificate replicas that have been laser engraved into birch wood. Additionally, six thin section rock samples have been made into oversized art and are on display inside the MIKC Breezway.
"Nuggets," enriched by collaboration and curated by an interdisciplinary team of Libraries faculty and staff, and others on campus, extends beyond the walls of the MIKC and the Libraries website.
"A team of students from the University's Shared History program, led by Dr. Chris von Nagy, created a modular installation for the exhibit which will be featured in Lincoln Hall," "Nuggets" Curator Robin Monteith said. "Reynolds School of Journalism student Faith Thomas created a pair of podcasts featuring interviews of 1951 and 2018 female Mackay School of Mines graduates, and art student Josh Garlaza created a signature piece of art for the exhibit as well as an icon used in the branding of the exhibit."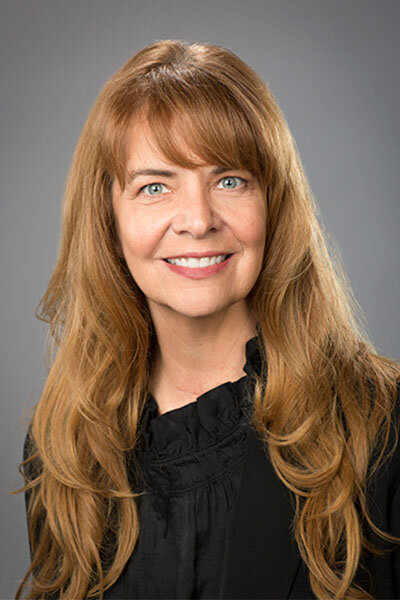 Themes showcased in "Nuggets" include: The 50 Year Fight: The Western Shoshone Defense Project; The Art of Ownership showcasing replicas of mining certificates engraved into birch wood; historical and contemporary photographs of American Flats; The Nevada Consolidated Copper Collection; Man and Machine; Women in Mining; Unionville and the rush to Humboldt County; the rush to Virginia City; Yellowjacket Mine fire; Boomtown Bosses and much more.

"Exhibits such as this one can help users become familiar with the Libraries," SCUA Director Kim Anderson said. "Exhibits are acts of creative scholarship. They are a friendly and less intimidating introduction to the archives and archival materials. They foster involvement and dialogue with the campus and broader community through Libraries-related events and talks set-up in conjunction with exhibits."
Historical exhibits are the output of a scholarly thesis or central statement that uses the displayed materials within an exhibit as sources which are used to support the underlying historical argument or statement of the exhibit.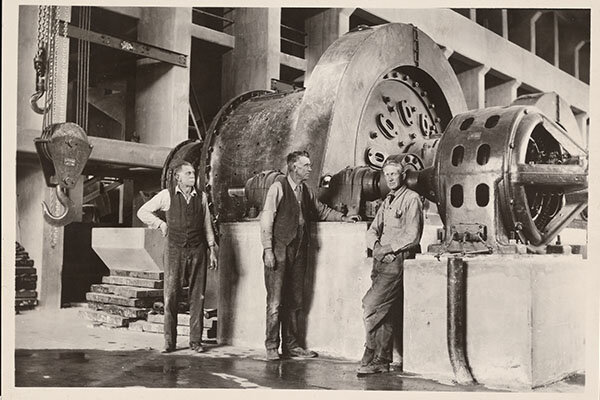 Anderson said having a venue for this kind of scholarship on campus and within the MIKC/University Libraries is important.
"People may feel comfortable browsing an exhibit even if they don't feel comfortable doing research in the archives," she said. "In lowering barriers to access and use of archives, we improve the sustainability and impact of archives. When more people know about archives, more people are likely to use them and thus the expertise and labor that goes into stewarding these materials has a greater impact."
Mining is Central to Nevada History, Affecting Many People in Many Different Ways
SCUA had a variety of materials to draw upon to bring to life stories about Nevada mining.
"Recognizing that collections alone cannot tell these stories, nor do collections answer all questions, SCUA uses exhibits in which to present our area's stories by using materials from all of our varied collections—such as books, photographs, maps, recordings, and manuscript collections—in order to demonstrate two main aspects to our viewers and users: it shows the full range of items we have which are open to all of our users; and that more than one source may be needed to answer a question," SCUA Manuscripts and Archives Librarian Jacquelyn Sundstrand said.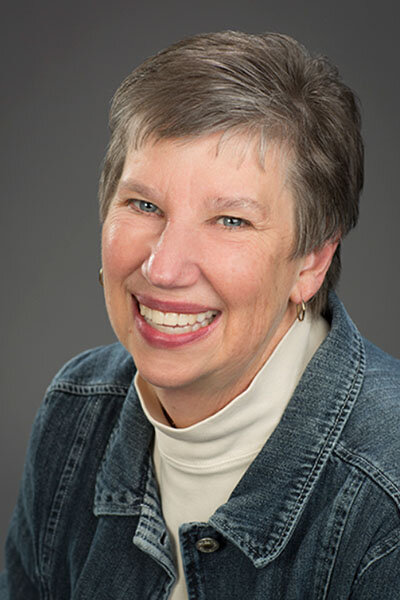 Sundstrand worked to identify untold stories of our area's history. She was brought in to curate "The 50 Year Fight: The Western Shoshone Defense Project" portion of "Nuggets." Sundstrand said she hopes those who experience the exhibit are inspired to use Libraries' resources to aid in the understanding of what has come before.

"SCUA collections make it possible to promote a deeper understanding of northern Nevada and the American West that includes the achievements of the diverse Indigenous peoples and communities that remain such a central part of the fabric of our state's cultural history and experience," Sundstrand said.

The Western Shoshone Defense Project records were maintained by Mary and Carrie Dann over their decades-long battle for the rights of Western Shoshones to control what happened on their ancestral lands, especially for water and land issues. One of the Defense Project's main areas of focus was on the mining activity taking place in their region.

Anderson said the Western Shoshone Defense Project Records is SCUA's most comprehensive collection detailing activism in response to threats to Indigenous land sovereignty, such as mining.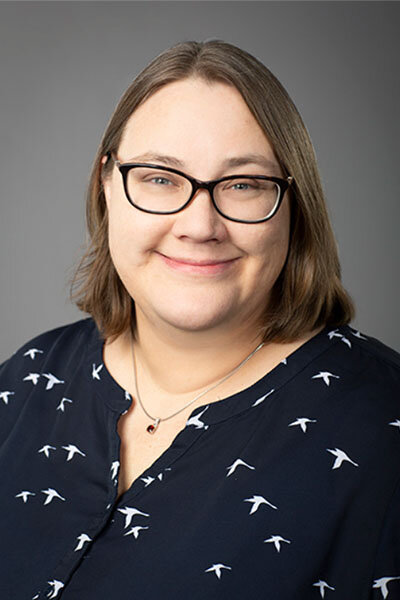 "It was important to include Indigenous experiences reflected in the stories we surface about Nevada mining, and I'd like Indigenous stories to be from Indigenous perspectives whenever possible," Anderson said. "I'd like Indigenous voices to be recognized as central to any story about Nevada. The majority of our collections are from White perspectives, and so exhibit curators have to be mindful of this gap when designing exhibits."

Anderson added that she encourages exhibit visitors, to both the Libraries own exhibits and to other historical exhibits, to ask themselves who or what is missing in what they see. Most archives are glad to acquire materials that better reflect the diversity of historical experience and would welcome help in acquiring these materials.
Stories About Nevada Mining: All Different. All Important.
As Sundstrand worked to curate the "50 Year Fight" portion of the exhibit, Edan Strekal, a lifelong Nevada resident, and former Archivist in SCUA, was brought in to research other mining-related primary source material that would be suitable for displaying and sharing with Libraries users.
Strekal, currently an Instructional Designer working at the University, is the former chairman of the City of Reno's Historical Resources Commission, has been published in Nevada Magazine, Nevada Historical Society Quarterly, and has had work featured in the Political History of Nevada book.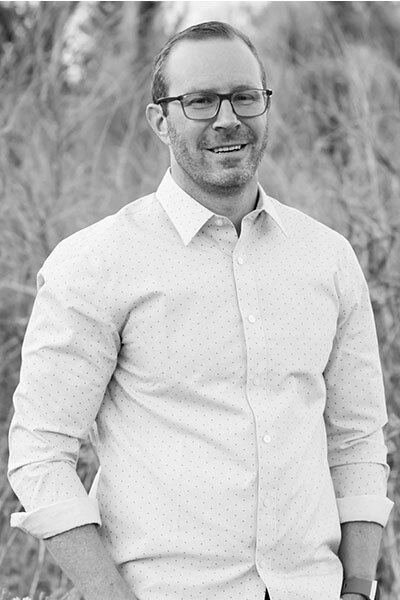 "Nevada History, U.S. Western History, Resource Management and Environmental History are all tied to mining," Strekal said. "It was so exciting to get back into the archives and identify the lesser-known facts that could be shared! Visitors exploring the exhibit can expect to see the unexpected."

Strekal identified some lesser-known mining stories to share within the exhibit including a discovery that out of necessity, sagebrush was being burned en masse and turned into charcoal to be used as a source of fuel in furnaces and steam boilers that ran portions of the many mining operations in parts of Eastern Nevada. Another discovery, yielded an image of dredge mining taking place in Dayton, Nevada beginning at the turn of the twentieth century, and finding anecdotes about the distinct and unique relationship that can exist between a miner and, perhaps his most valuable tool, the mule.
Discovering the Unexpected
While doing research for his portion of the exhibit, Strekal revisited one of the lengthy reports produced as a result of government-funded exploration trips of the Far West that began in the 1860s. This particular report contained an array of mining camp design drawings, mining techniques, diagrams of equipment and more. One portion of the report that piqued Strekal's interest was a discussion of the fact that there are virtually no trees in Elko County– outside of the Ruby Mountains. After connecting with another colleague with expertise on the topic Strekal learned sagebrush, not lumber, was being used in its raw form and in some cases being converted into charcoal for mining operations located in Eastern Nevada.
"I found an image of a milling operation in Tuscarora, and in the picture, there were immense piles of sagebrush stacked next to the building," Strekal said. "Sagebrush was being burned to create the fuel needed to run the steam boilers that ran various equipment at the mining sites. I found this so fascinating because most people don't know about this!"
At one point, in Elko County, more people were employed to pick and gather sagebrush rather than worked in the mills and mine. In addition to sagebrush, the production of charcoal was another lesser known supportive industry of mining. At one point, Nevada had charcoal producing operations located throughout the state – including on the eastern slope of the Sierra.
Charcoal was a major source of fuel. It was cheaper to transport than cords of wood and it burned longer and more efficiently than wood.
Any type of wood (sagebrush, juniper, pinyon, or anything that could be had) would be stacked inside large charcoal kilns. Each kiln could hold over 50 cords of wood and produce an average of 30 bushels of charcoal per cord. A bushel weighs approximately 20 pounds and would sell for 50 cents.
Kilns were often maintained by Chinese laborers or Swiss Italians that were working and living in the state. Laborers had to camp near the kilns to keep the fires going.
Each oven would have a fire burning for 10 days producing 1,750 bushels of charcoal that could then be sold for 50 cents per 20 pounds of charcoal. It took approximately 18-25 bushels of charcoal to process one ton of ore in a furnace or smelter.
Each oven would have a fire burning for 10 days producing 1,750 bushels, one bushel of charcoal weighs approximately 80 pounds and would sell for two dollars.
"These miners were resourceful," Strekal said. "They figured out a way to work with what they had in such a remote and harsh environment. The scale and sheer amount of resources used in powering these operations is astonishing."
While working on a previous Libraries/SCUA exhibit Strekal recalled coming across a glass plate negative in the archives of a giant mining dredge from the Dayton Dredging Company. There is minimal history written about this aspect of Nevada mining and it was important to share this information in the exhibit. Very few photos of this style of mining in Nevada existed.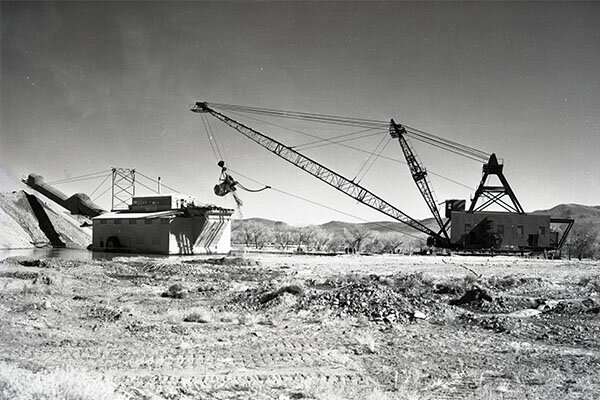 "I had no idea there was dredging being done in Nevada, because dredging requires water and there's not a lot of water in Nevada," Strekal said. "The idea was to go down and remine the tailings found at the bottom of Six Mile Canyon to reprocess it in hopes of catching gold that had been washed away. The company ceased operations at the outbreak of WWII and dismantled the dredge for scrap. Local children were hired, and more than three tons rivets were harvested from the dredge after it was disassembled."
Mules and donkeys are also synonymous with Nevada mining. Just picture the stereotypical lone miner, "Alkali Ike," and his mule." Miners preferred mules because they were very strong and could carry large, heavy loads. They have stronger legs on rocky and uneven ground and have larger eyes which makes for better peripheral vision. The cranial capacity of a donkey is also greater than that of a horse making them not "stubborn," but "smart!"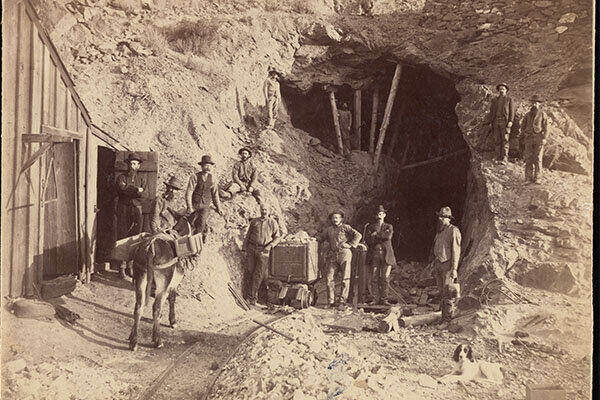 "Learning about the Nevada miners love of mules was fun," Strekal said. "One unexpected discovery I made was learning that stubbornness is the mules self-preservation mechanism! Their temperament and antics were often the topic of satire in the newspapers and periodicals of the time from Doten to DeQuille. They were often praised for their strength and independence, which is also a testament to the bond miners shared with their mules."
Always More to Learn
"Nuggets" provides an opportunity for Libraries visitors to experience what could be a familiar topic in a new way, from a different point of view.
"It is my hope people take away that archives are meant for everyone," Anderson said. "Ideally the exhibit should pique curiosity and inspire people to explore the archives."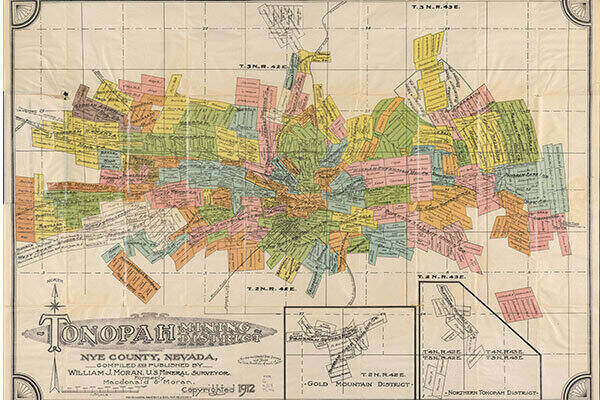 The Special Collections and University Archives is dedicated, by mission, to collecting and making accessible primary source materials for users who wish to understand the history and culture of all peoples of Nevada and the Great Basin, past and present. Preserving these materials, in whatever formats they are in, and making them accessible for research and study is the Libraries' highest priority. Libraries collections make it possible to promote a deeper understanding of northern Nevada and the American West that includes the achievements of the diverse Indigenous peoples and communities that remain such a central part of the fabric of our state's cultural history and experience.
About the University Libraries
"Nuggets" Contributors & Collaborators: