Manuel Ortiz has been appointed as the Assistant Director of the Dean's Future Scholars (DFS) program, an academic outreach program supporting students from Title 1 Schools all the way from sixth grade to their first year of college, offering informal guidance even after the program's support officially ends. Some of the services offered to students in the DFS program include connecting students with mentors who stay with them for years, walking students through financial aid and college application processes, and offering summer school or academic tutoring.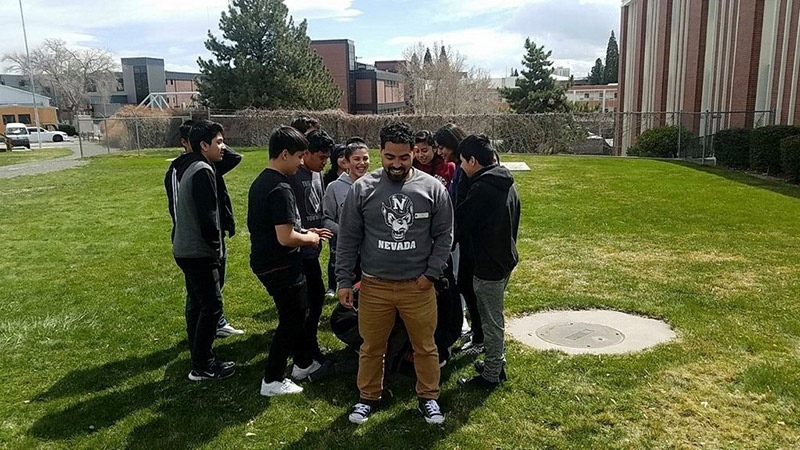 Ortiz is a graduate of the Dean's Future Scholars program himself. He followed the program from sixth grade to completion, and "counted down the clock" during his time working for the program as a graduate assistant to getting a regular job. Now, as Assistant Director, he's committed to helping Nevada's current generation of students create the same bonds he made during his time at the program and advance them through their education.
In elementary school, Ortiz hadn't even considered college when he was selected for DFS in the sixth grade. But instead of selecting another student, DFS stayed with him throughout his elementary, middle, high school years and beyond, including when he returned to Nevada after a one-year stay at a different university, when he came back to college after a break or when they offered him a position when he was in graduate school.
"They stuck with me through everything," Ortiz said. "It wasn't until just recently I saw the value of the program on a bigger scale. My appointment is one of the ways that I can give back. Making sure that I continue to provide the same services that I had and making sure that the students on this journey have the same experience, if not better, than what I had."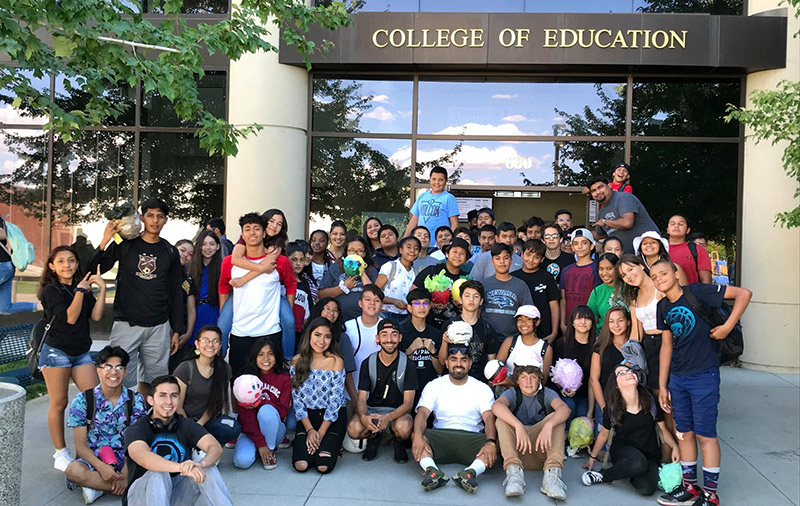 Ortiz views the students' ability to build relationships with mentors and each other as a rare opportunity and one of his favorite parts of his job. DFS doesn't remove students from the program for switching schools or failing to meet a set of strict academic requirements. Even if a student leaves the state, they'll continue to receive the services offered by DFS as soon as they return.
"It's not just another program where you make connections with students, but then you make sure that they receive their grade and then they go," Ortiz said. "With DFS, it's more about building deeper connections, deeper relationships with the students that are going through the program with the staff. I was a part of the second cohort. I graduated high school in 2007, and I still talk to the individuals that I went through the program with today. We still meet up for birthdays, and we still call each other."