The Broadcast Education Association (BEA) announced last week the winners of its 2021 Festival of Media Arts. Among them were Reynolds School of Journalism faculty member Dr. Myrton Running Wolf and student Vanessa Ribeiro. Running Wolf won Best of Competition for Narrative Video, and Ribeiro won first place in the sound engineering and production category.
Both projects will advance to the Best of Festival competition in their prospective categories with winners being announced by the BEA on March 29, 2021. The BEA Festival of Media Arts accepted more than 1,300 entries from 250 colleges and universities in the competitions of audio, documentary, film & video, interactive multimedia, news, scriptwriting, sports and two-year colleges.
Using media production to build trust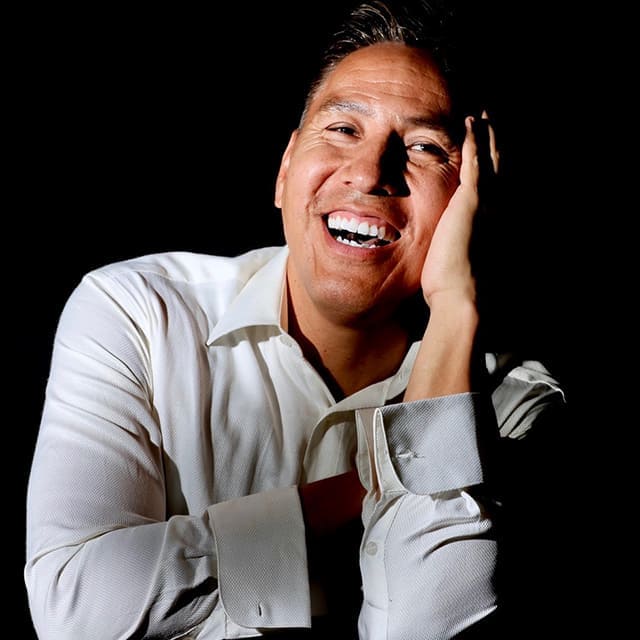 Running Wolf and screenwriters Crystal English, JaShieka James, Mac Crutcher and Echo Running Wolf were recognized for their short film "Black Warrior of Pyramid Lake" - a dark comedy and psychological thriller about a Native American FBI agent and a white narcotics officer teaming up to chase down two serial killers. Running Wolf described the film as provocative and controversial.

"We look at Native American gang activity, at drug trafficking through tribal lands and at policing," the assistant professor of race and media said. "Our storytelling leans on the Lakota Heyoka, sacred contrarians who used humor and inappropriate laughter to push against social norms. If those old customs are not strong, then our confrontational narrative may actually help to establish new social norms."
Running Wolf's team wrote the film's screenplay in 2010 while he worked in production management for Disney-ABC Television. It won multiple awards including best screenplay at the Moondance International Film Festival and recognition as a finalist for the Tribeca All-Access Screenwriting Competition.
He and his local production team produced the first 20 minutes of the film in 2020 in Northern Nevada. The film was an official selection at the 2020 American Indian Film Festival and the 2020 L.A. Skins Fest.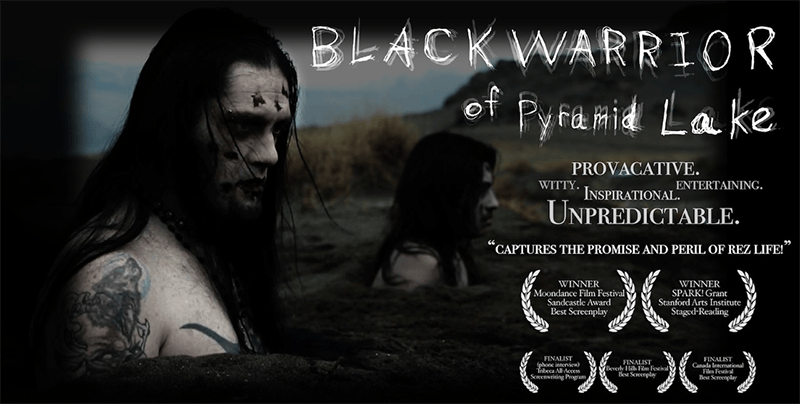 Running Wolf said one of the main reasons for producing the film was to build trust between the university and tribal communities. He used a methodology from British anthropologist Victor Turner called the ritual process.
"Basically, you take two communities, say Native and non-Native…bring them together in a shared experience to create something new, to achieve a goal. Have them put aside their previous identities and work together."
From discussing the day's tasks over coffee at 5 a.m. to helping each other operate the camera, the labor-intensive process of media production helped develop a new sense of identity for the cast and crew.
"It's not utopian by any means, but we began a process of creating a new sense of community, a new sense of identity. Through the work, we started to rebuild trust between Native and non-Native populations."
Moving forward, Running Wolf hopes to produce the feature-length version of the film and, in an ideal world, it would be created in Northern Nevada.
"I was already talking with the tribe and with the governor and some state people about what it would take to convert the Stewart Indian School into a feature film and network television production [studio]. So, it would be part of a slate of projects that will come out of that."
Developing skills to prepare for the workforce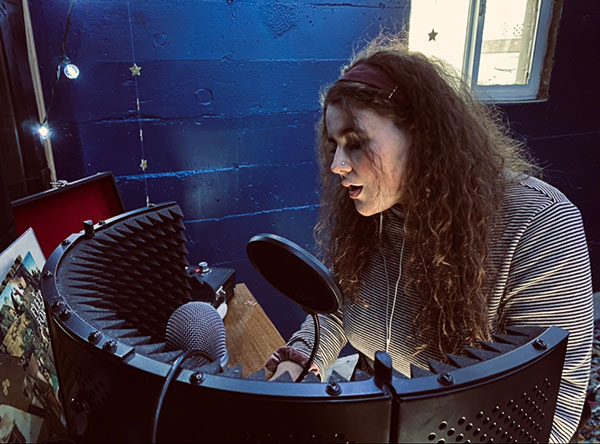 Ribeiro and Andy Mills, a student at Truckee Meadows Community College, were recognized for their song "Lion's Cage." The song, which is about breaking free from a manipulative relationship, was originally created for an audio assignment in a Reynolds School media production course.

"I've always been a music gal. So, I was really excited to get the opportunity to write a song, produce a song, even sing for it," Ribeiro said. Mills created the track and did most of the audio mixing for the song.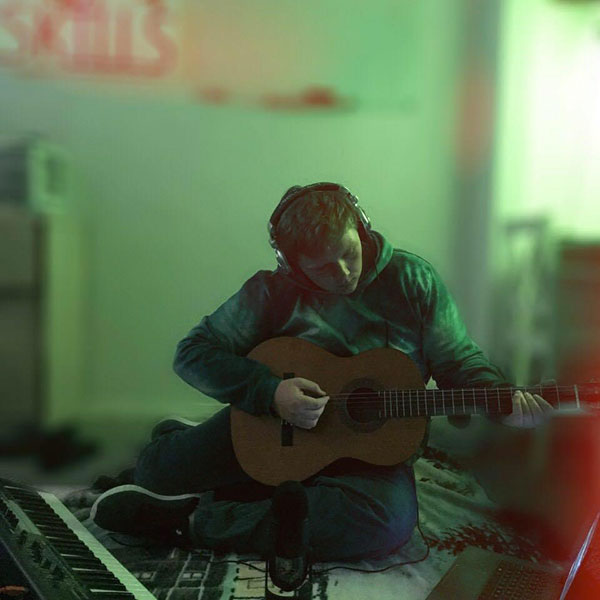 Ribeiro's motivation to submit to the BEA festival came from an unconventional place. Her professor Melissa McClinton gave extra credit to students for submitting their class projects to outside award competitions. McClinton, an assistant professor of video production and immersive media, urges students to enter their projects into competitions as the practice helps them to think about their assignments as professional work.

"It's very important for students to recognize that they are young professionals, and every assignment is another opportunity to build a portfolio, an audience ---and accolades," she said. "In all of my courses, I encourage students to navigate a way to stand out from the crowd and make their way to the front of the line."
While Ribeiro considered her work to be of professional quality, she was surprised when she received an email from BEA about the first-place win.
"I just felt super excited and really encouraged and motivated to finish my website and to continue building my portfolio and contributing to my creation as a journalist, outside of just writing."
When asked how sound production related back to her education in journalism, Ribeiro emphasized the importance of aspiring journalists developing multiple skillsets. This project developed her skills in audio production and editing, and she also practiced public relations by creating a press kit to promote the song.
"The more experience you have in different types of journalism and different types of storytelling, the more equipped you are to enter the workforce and the more equipped you are to offer full contributions to your team."