The Child and Family Research Center (CFRC) recently received five separate 5-star Quality Rating and Improvement System (QRIS) ratings at each one of it's facilities. The Child and Family Research Center (CFRC) offers top-quality childcare programs to University students and faculty, as well as an Early Head Start program for qualifying families in the Northern Nevada area. Additionally, the CFRC is an advanced research facility, serving as an important platform for researchers housed within the College of Education and Human Development.
The Nevada Quality Rating and Improve System uses a unique set of criteria serving as a universal benchmark for all childcare facilities throughout the state. 5-Star ratings are incredibly exclusive, with only 12 5-Star ratings existing throughout the State, meaning that the five CFRC sites nearly have 50 percent of all the 5-Star rated facilities in Nevada.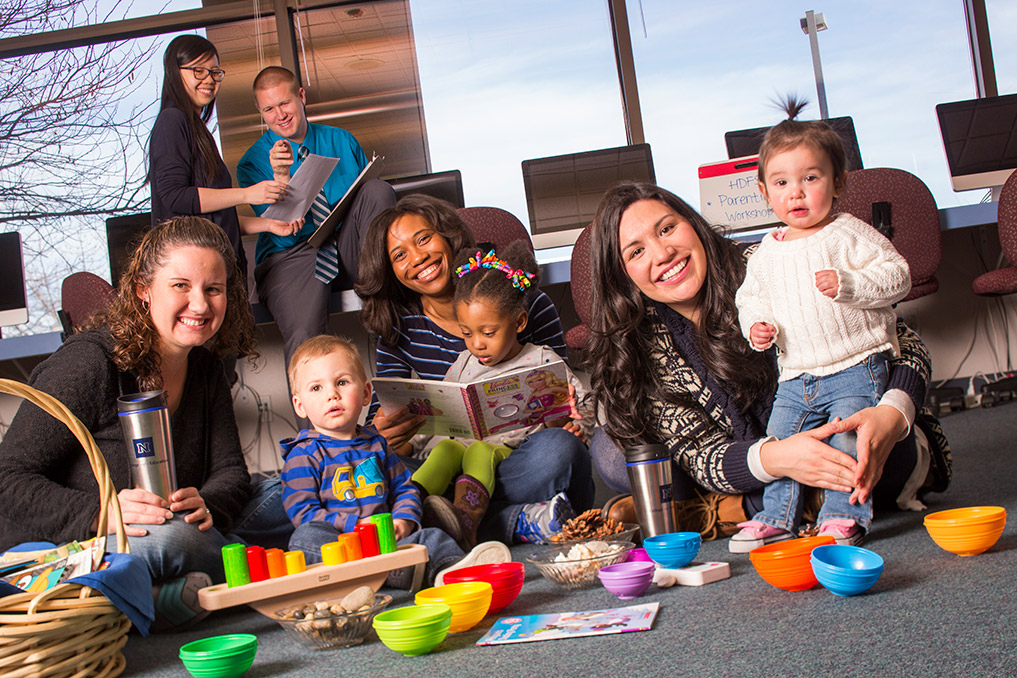 Nevada's QRIS indicates a rating as low as 3-Stars would be considered to meet high-quality standards. A rating of 5-Stars far exceeds basic high-quality childcare. To get this rating, QRIS requires numerous criteria measuring the quality of the childcare center itself and additional factors outside of what is going on in the classroom. For example, criteria include meeting appropriate staff-to-child ratios in every classroom, scoring extremely well on observational assessments, registering with the Nevada Registry and Child Care Subsidy program and the director of the facility receiving a specific minimum rating on the Nevada Registry Early Childhood Career Ladder.
Director of the CFRC, Sherry Waugh, credits the childcare professionals working at the Center as the main component to what sets the CFRC apart from other childcare facilities. CFRC staff consists of University students who serve as classroom assistants and experienced practitioners who have been at the Center for three decades or more. The CFRC also serves as a site for students in the College of Education and Human Development to observe young children and gain practical service-learning experience in practica and internships. Waugh said childcare teachers in the industry aren't paid much and are seldom offered benefits. Meanwhile, the CFRC pays above industry average, supports teachers taking university classes and offers full benefits for full-time employees.
"We always are searching for high quality staff," Waugh said. "We've found that we need to see a goodness of fit between that person and the program. Dispositions are important to begin with and we want people who want to be here."
Another feather in the cap of the CFRC is its national accreditation, National Academy of Early Childhood Programs, which is another requirement to achieve a 5-Star QRIS rating. The accreditation process is separate from the process to receive a QRIS rating and is a nationally recognized indicator of high-quality child care. However, national accreditation is binary: a facility is either accredited nationally or it is not. The QRIS system uses different rating levels to show varying levels of quality within different facilities, providing a stable benchmark for the entire state of Nevada.
"As a director, the 5-Star Ratings were validating," Waugh said. "It showed that our caregivers and teachers are doing their jobs well. The education of young children is critically important. We learned that even more during this pandemic and it can set the tone for the child's whole life."