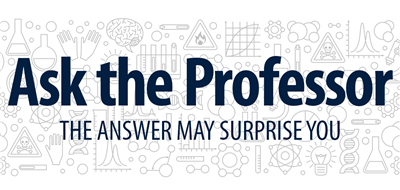 Suicide, a word that typically makes people uncomfortable even though suicide is the 10th leading cause of death in the United States.

Although our society has made some strides in talking more openly about mental health in general, suicide and suicidal ideation remain highly stigmatized.
Take the language we use as an example: When someone completes suicide, in response to the question of how they died, the common answer is "they committed suicide."
We utilize the same term to describe crime "he committed a felony" or other negative acts "she committed a sin/committed an atrocity." However, when someone dies by cancer or a car accident, we say they died of cancer or by accident. In no other instances of death do we place the blame on the person, except when they die by suicide. To those thinking of killing themselves, this contributes to the immense amount of shame associated with having these thoughts and feelings as well as the unwillingness to want to talk about it and, ultimately, to be able get help.
I do not want to minimize the fact that suicide, and even the broader topic of death, are difficult to talk about for a lot of people. It is indeed uncomfortable to talk about suicide. But knowledge is power, and there are misconceptions that contribute to these feelings, mainly the idea that talking about suicide will cause a person to kill themselves (or give them the idea).
Research has shown this to not be true and, in fact, has shown that asking someone if they are having thoughts of killing themselves is actually more likely to save a life.
In addition, most people who are thinking about suicide are at least somewhat ambivalent about it, and research also shows that almost all deaths by suicide are preceded by warning signs of some sort.
By the current research standards, this means that regular conversations about suicide can and should be had when a warning sign appears.
Common warning signs of someone who may be having suicidal thoughts include:
Withdrawing
Sudden change in character
Self-harm
Increase in substance abuse
Feeling no purpose for life or reason for living
Feeling trapped
Visit the American Association of Suicidology for a more complete list of suicide warning signs.
The research also indicates that making a connection with someone in a conversation can change that ambivalence. Saying things like "I care about you and your well-being," and that these conversations should not shy away from being caring but direct; "I noticed you seem super depressed, are you having thoughts about killing yourself?"
Why do we need to normalize talking about suicide?
The conversation about suicide has never been as important as it is now. Suicide is the 2nd leading cause of death for youth ages 15-24 in Nevada, and the 8th leading cause of death for Nevadans. In addition, the COVID-19 pandemic over the past year has contributed to one of the most significant risk factors for suicide: isolation.
Isolation reduces the opportunity for someone having suicidal thoughts to give out those warning signs and impacts their ability to access treatment via a mental health professional.
For this same reason, it is important that the conversation around suicide is not limited to just social workers or other mental health professionals. The conversation needs to be expanded to every single person in our community, and in a way that supports the open and informed dialogue I have been describing.
By talking about suicide openly and with care, we give our own signals to others that it is OK to talk about their thoughts of suicide. This serves to seek out those who may be suffering in silence and encourages a connection between people. That connection can be used to possibly prevent a death by suicide and allows for the time needed to connect someone with mental health professional(s) for further support.
For more information on suicide warning signs and how to talk to someone about suicide:
If you are having thoughts of suicide:
Crisis Suport Service of Nevada
1-800-273-TALK (8255)
Crisis Support Services of Nevada
TEXT CARE to 839863
NAMI Western Nevada WARMLine
The Warmline is a stigma-free, non-crisis, phone service you can call or text at 775-241-4212 to speak one-on-one with a NAMI WNV CARES operator. The Warmline is staffed by trained peers in recovery, who provide support to peers by telephone.
Read Marina Murphy's firsthand perspective on normalizing talk about suicide.