Nevada Gov. Steve Sisolak issued a declaration of emergency and activated the State of Emergency Operation Center in Nevada Friday, March 13. The following day, Sisolak announced the formation of a Medical Advisory Team led by Dr. Ihsan Azzam, the State of Nevada's Chief Medical Officer, and staffed by four additional medical experts, including Trudy Larson, dean of the University of Nevada, Reno School of Community Health Sciences.
The Medical Advisory Team is tasked with providing expert assessments and recommendations on steps the state can take to better mitigate and contain COVID-19. Larson, who has a background in both medicine and public health, was asked personally to serve by Gov. Sisolak, who called her on March 13.
"I was honored to be asked," Larson said. "I am happy to be part of this team that is motivated to contribute to this rapidly evolving situation."
Larson was appointed dean of the School of Community Health Sciences following an impressive 27-year career at the University of Nevada, Reno School of Medicine, where she served as a professor, former chair of the Department of Pediatrics and as an associate dean. As a pediatric infectious disease specialist, she has spent her career focusing on HIV/AIDS and immunizations and has contributed to both fields in research, education and service. She is one of the founders of the HOPES clinic, which provides medical services to those with HIV/AIDS, where she served as medical director. She retired from clinical practice almost two years ago.
Larson has worked with the Nevada Department of Health and Human Services for many years, bringing an integrated perspective to the discussion.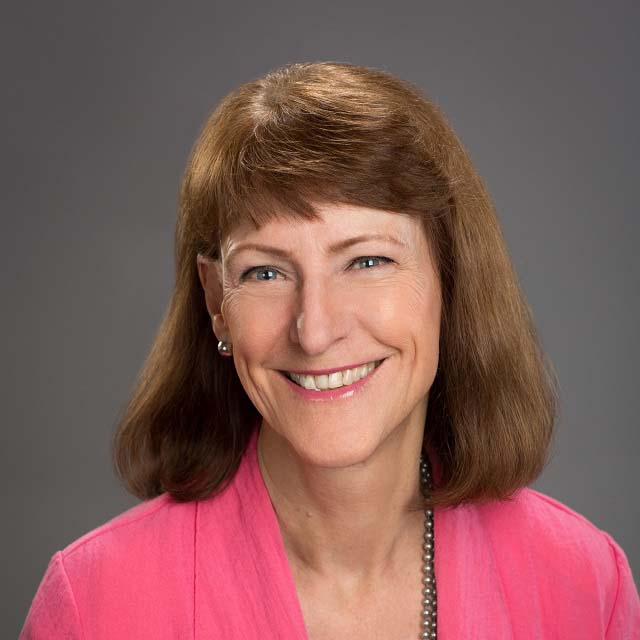 "I have learned about fear and how potent it could be in biasing response," Larson said. "I've learned valuable lessons about making decisions based on most-likely scenarios. These lessons learned and my long career provide a sense of perspective when dealing with some of the difficult and complicated questions we've been asked."
Larson said the medical advisory team meets daily during the week and responds to questions from the Governor. They also work on documents, recommendations and technical bulletins that are sent out by the DHHS.
"Dr. Azzam and this medical advisory team represent some of the brightest and most well-respected medical professionals in the State," Sisolak said in a March 14 news release. "In this rapidly developing situation, it is critical that we turn to those with expertise in infection control and public health to guide our decision-making, and I have full confidence that we've assembled the right team for the job."
The Nevada COVID-19 medical advisory team is made up of the following medical experts:
Ihsan Azzam, Chief Medical Officer, State of Nevada
Trudy Larson, Dean, School of Community Health Sciences, University of Nevada, Reno
Brian Labus, Assistant Professor, School of Public Health, UNLV
Paul Sierzenski, Chief Medical Officer, Acute Care Division, Renown Health System
Shadaba Asad, Director, Infection Disease, UMC
"The topics follow the evolution of the pandemic and respond to real needs and concerns voiced by the state agencies and by groups," Larson said. "We are an official part of the response to the emergency so will work until the emergency has passed. As a group, we bring different expertise to the conversations which are quite broad and relate to medical care, public health, infection control and medical capacity."
Larson recognized that this is humbling work but also inspiring.
"We have a front-row seat as the pandemic moves through Nevada," she said. "Our state agencies work hard and long to protect our health and respond to this threat. Being in the middle of things has made me appreciate even more the good work they do."
Larson said she is still adapting to working remotely, sometimes struggling with the boundaries between work and play.
"My home office is now more defined," she said. "I am working well with online meetings and phone calls. Texting is also turning out to be a great way to feel more connected. None of us have lived through a pandemic before, but we're finding ways to be more secure or confident as we do this new model of business."
Please continue to look to the novel coronavirus information page for the latest University updates.