William Toledo, assistant professor of elementary social studies education, partnered with teachers to create a new civics curriculum to create over 10 lessons taught in multiple classrooms, empowering the teachers he worked with to create their own curriculums in the future. Toledo's experience with the study has been published in his book - "Civics Education in Contentious Times: Working with Teachers to Create Locally-Specific Curricula in a Post-Truth World."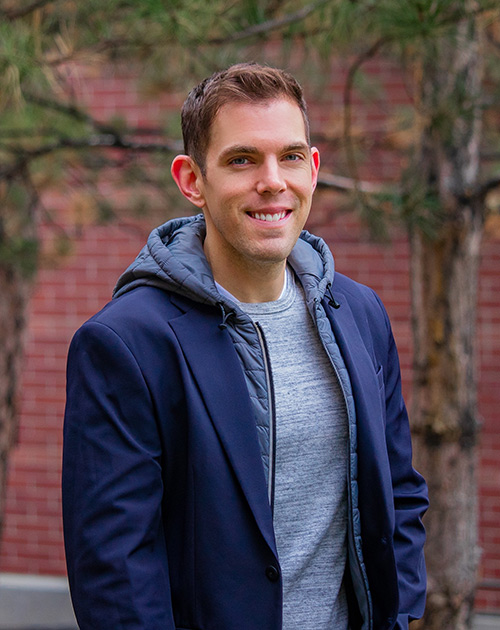 "A huge focus of the book is walking readers through what we actually did," Toledo said. "It's helpful to researchers and teachers who are interested in this work, because it's almost an autobiography or a memoir of the experience, because it so clearly walks people through the process of designing and teaching locally-relevant civics curricula."

Toledo said that viewing the teachers he worked with in the study as partners instead of participants was incredibly important. The process that Toledo and the teachers he worked with used resulted in helpful lessons that were still used years after the conclusion of the study.
"A lot of the time we see researchers go into spaces with a specific research goal and question," Toledo said. "They leave the space, and the space is oftentimes no better for it. It's, 'Oh yeah. We worked with teachers; they did what we wanted. We got the student data.' That's not how I conduct research, and that's not how I conducted this study."
Although many Washoe County teachers teach history or social studies in elementary schools, it's not uncommon for elementary programs across the United States to have problematic social studies curricula or simply just not teach the subject at all.
"Teachers might not have access to any social studies curricula," Toledo said. "It also might be that whatever they have is not necessarily focused on critical thinking. It's more typically focused on facts and recitation or memorization."
Meanwhile, the units Toledo and the teachers created were designed to encourage critical thinking using material that the students could personally understand and relate to. For example, during one unit, students worked together with teacher guidance to create a project that would help the public good, so the students came up with the idea of a buddy bench, which was met with huge support from the community.
"If we're not designing curriculum that's locally specific, we're actually asking our students and young people to engage with issues that are not relevant to their lived experiences, that they don't understand, that they can't conceptualize," Toledo said. "And, most significantly, that they can't connect to."
Even though Toledo's work made sure to keep topics relevant to students, the topics themselves weren't inherently controversial. Sometimes, political topics were brought up by students during discussions, but the units themselves focused simply on educating the students on how to research and consider issues effectively.
"We can't have students in high school discuss a woman's right to choose, or gun control, or other controversial topics in productive way, if at first they can't decide what should we do with this $500 grant to improve our playground. We have to engage young students first with small, non-controversial issues, and work towards more complex controversial issues over time," Toledo said.
Another of Toledo's priorities with the study was to support teachers in creating their own curriculum and provide them with more autonomy and authority. Toledo said that he felt many teacher education programs need to do a better job with regards to supporting teachers in these areas.
"I don't want teachers to feel caged in by a curricular unit," Toledo said. "And I don't want them to feel like they're wasting their time with students. I'd say that's a significant difference - this kind of work brings people into the fold, where they feel like their voices are valued."