For my Pandemic photographs project, I chose photos of the University of Nevada, Reno's Mackay Football Stadium during a game taken in 2003. These photos show a packed stadium from an aerial view, likely from a helicopter or drone.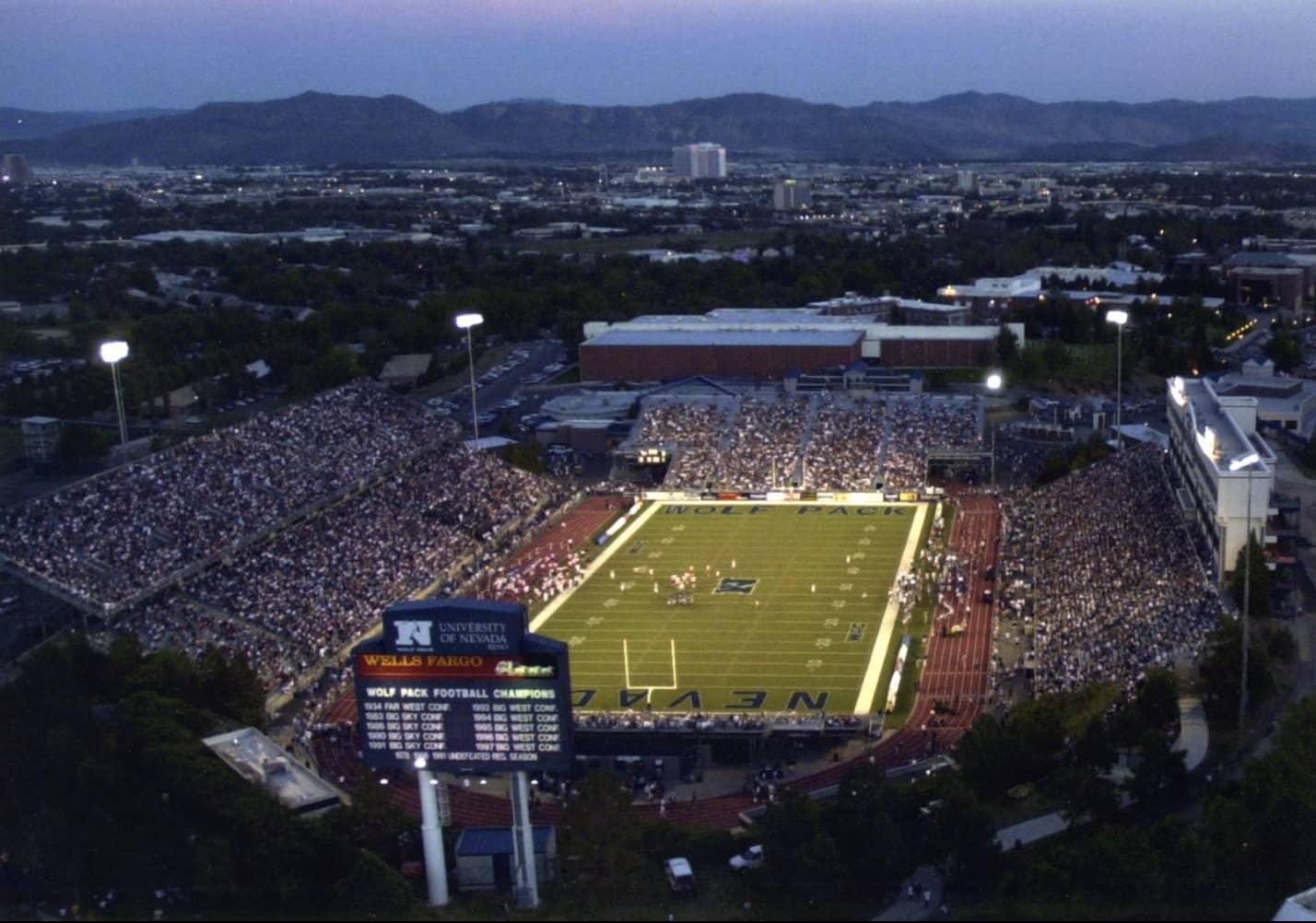 These next two photos show the closest I could come to depicting what the same stadium would look like during a game during our current pandemic in 2020. While from different angles and different times, they convey the University's new policies of no fans or tailgating during a game, which is a major change in the way games have been previously conducted. Currently, the only way to view a game for fans would be on TV. It is easy to see how people would be angry over these restrictions, as parents, family, and friends are always eager to watch their player or team in person. This makes for a completely different experience than before.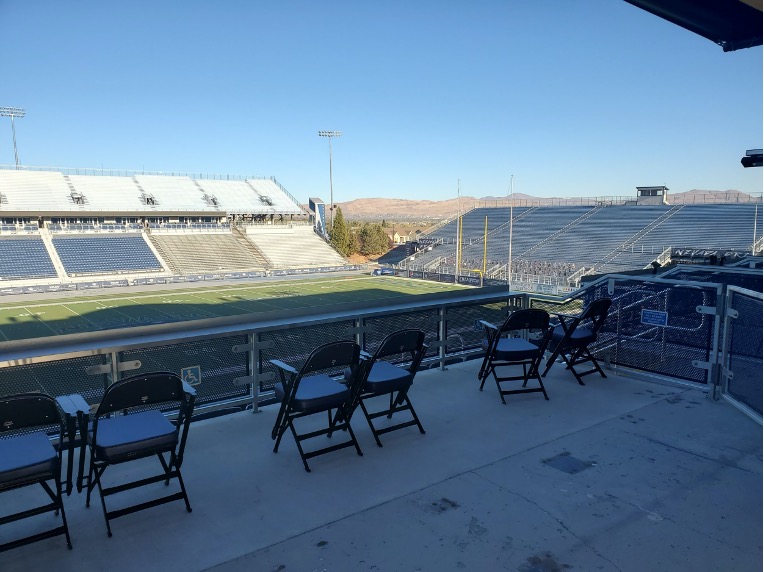 There are multiple key differences between these recreated photographs and the originals from the University Archives. One feature is that no participants are needed for the current photo, similar to how many other events or activities are right now, completely empty and closed. In many cases, large events like this have not only been modified for COVID-19 but cancelled altogether.
The comparison between these photographs represent a strange difference for the University of Nevada, Reno, and the rest of the country. Many other schools have adopted the same policies, some of which have cancelled their football seasons altogether. People, in general, resist change at first and the pandemic has forced many people into this uncomfortable position. Football is easily one of America's favorite traditions and pastimes, and this small section of American life illustrates the widespread changes that almost every American has had to deal with this year. What may be a minor inconvenience to some can be financially and physically detrimental to others. The negative reaction to modification and cancellation of the university football games represents a similar sentiment across the country, not just at the University of Nevada, Reno.