In an effort to stay connected to users during this period of alternate operations, the Jon Bilbao Basque Library, has come up with a clever way to connect with friends, community members and Library users. The recently launched "One Item-A-Day" campaign is a social media outreach effort featured on the Basque Library's Facebook page showcasing unique photographs housed in the Basque Library's digital archive. Learning, discovery and engagement encouraged.
"We are hopeful this campaign will help users feel connected to the Library during this period of virtual support and alternate operations," Basque Librarian, Iñaki Arrieta Baro said. "We hope fans of the page like the photos we are sharing and also learn something new about our digital archive, Basque history and culture each day."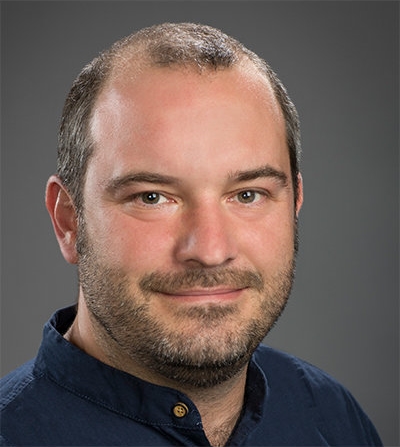 Running the campaign
Elizabeth Lepe, Basque Library student assistant, is running the campaign. Lepe works with other members of the Library's team to bring the posts to life. Lepe has been a member of the Basque Library team since December 2017. She is an English Literature major, with a philosophy minor graduating in December 2020.
"I love working with our student assistants because they have a fresh perspective," Arrieta Baro said. "Elizabeth started identifying great images in the digital archive and that's how we got started."
The campaign began mid-March and has been going strong since. In this time, when most of the news on social media feeds can feel displeasing or overwhelming, the Basque Library's Facebook page offers a nice pick-me-up.
"The campaign is an excellent way to learn more about the roots, history and culture of where we live," Lepe said. "For those who aren't local, getting a daily dose of interesting posts relating to the Basques is an excellent way to diversify your Facebook feed and learn more about a culture not many people have been exposed to."

Lepe said she enjoyed working on the One Item-A-Day campaign because she loves writing and being descriptive. Lepe carefully selects photos from the digital archive based on her ability to understand what is going on in the photo and her ability to write a caption for it.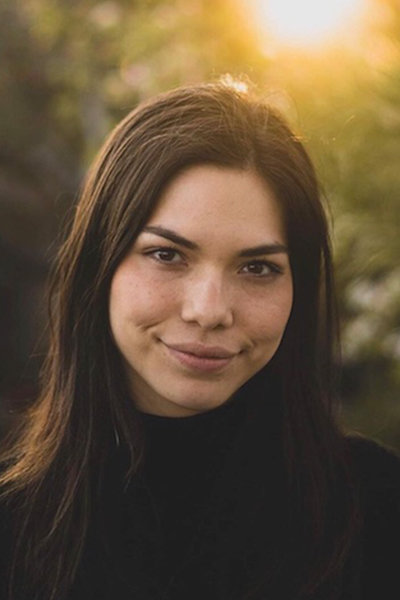 "This project allows me to choose a photo from our digital archive and write a quick blurb about it," Lepe said. "Most of the photos don't include much information in the archive other than the date it was taken (and most of the time it is a loose estimation). Sometimes it is a challenge for me to come up with a caption with such limited information, but that is part of the fun!"

"For example, a photo of baked goods at a Basque festival is easy for me to explain, and I can even incite discussion in the comments section by asking something like, 'What is your favorite traditional Basque food?'," Lepe said.

"The comments are always very positive, too," Lepe added. "I've seen people tag their loved ones in the comments to share a post that struck them, and I've also seen comments encouraging us to carry on with these posts. It's apparently been a nice change from the disheartening news stories that seem to infiltrate our feeds lately."
Diversify your feed and learn something new
Posts included in the campaign diversify and brighten up the Facebook feeds of everyone following the page. Lepe said she hopes people not as familiar with Basque culture will come across a post and learn, discover or engage with something new. For people who are familiar with Basque culture, Lepe said she hopes the campaign sparks memories or recognition of something previously experienced or seen.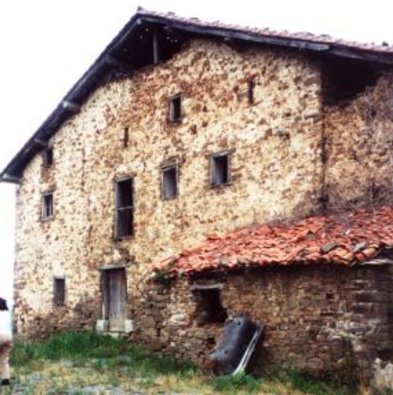 The Jon Bilbao Basque Library team is composed of four student workers, one intern, Basque Librarian Iñaki Arrieta Baro, Basque Library Technician, Jacqueline Casey and Digital Access Archivist, Laura Rocke.

"The campaign continues to strengthen our connection with members of the Basque community." Arrieta Baro said. "The way in which we connect today looks different than it did a short time ago. While we can't be together in person right now, we can maintain our connections online by sharing these photos with our friends."

The Jon Bilbao Basque Library is closed to the public until further notice due to the Coronavirus outbreak, and in accordance with Gov. Steve Sisolak's "Stay at Home for Nevada" directive. The Library has transitioned to a remote work model, and continues to provide support for research questions and/or instruction. Our digital resources, both Basque resources, and online journals are available as usual. For the latest information on the University's response to COVID-19 please visit the official coronavirus updates webpage. For direct assistance, please contact Basque Librarian Iñaki Arrieta Baro via email or by phone at +1 775 682-5094.
The Jon Bilbao Basque Library at the University of Nevada, Reno is part of the Special Collections and University Archives Department under the University Libraries. The Libraries embrace intellectual inquiry and innovation, nurture the production of new knowledge, and foster excellence in learning, teaching and research. During each academic year, the Libraries welcomes more than 1.2 million visitors across its network of three branch libraries: the Mathewson-IGT Knowledge Center, the DeLaMare Science and Engineering Library and the Savitt Medical Library. Visitors checked-out more than 80,000 items and completed more than 2 million database searches.