University Libraries is home to a variety of unique collections consisting of the Special Collections and University Archives Department and the Jon Bilbao Basque Library. Both departments are located on the third floor of the Mathewson-IGT Knowledge Center. The departments each provide access to unique, specialized and historically significant resources in a variety of formats to support research, teaching and learning at the University. Others, including visiting researchers and members of the community, are welcome and encouraged to use the collections and services available both in the reading room and online. Materials available include, but are not limited to: manuscripts, photos, posters, architectural drawings, book arts, and rare books on topics ranging from Nevada politics, Basque culture and the Basque diaspora, mining, environmental and biological sciences, Great Basin peoples, northern Nevada literature and culture, and the history of the University of Nevada, Reno.
In its efforts to employ industry standards and best practices, Special Collections recently invited Holly Moore, the Lloyd E. Cotsen Head of Preservation and Conservation for the Huntington Library, Art Collection, and Botanical Garden, in for an evaluation of how the departments are storing their valuable materials. Moore received her Masters of Library and Information Science with an Advanced Certificate in the Preservation and Conservation of Library and Archival Materials from the University of Texas at Austin in 1998. She worked for twelve years for the Huntington Library as a conservator for rare books and bound manuscripts. In 2009 she was promoted to Head of Preservation and Conservation.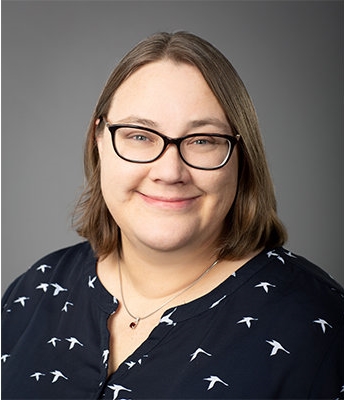 "When I started as the Head of Special Collections in September, 2018, I was concerned about the preservation and storage environment of the archives," Kim Anderson said. "Although the Knowledge Center is relatively new, our collections share storage space and air with other collections housed in the Mathewson Automated Retrieval System (MARS). Nevada is a naturally dry environment and I was aware that our collections needed some degree of humidity in order to be properly maintained and preserved. My former colleague, Sonya Baron, Conservator, at Iowa State University, recommended Holly for the job."
According to Moore, preservation is concerned with all issues related to the long-term survival of material collections such as environmental conditions in storage, pest management, housings, and safe handling. Conservation is a part of preservation and is defined as the treatment and repair of individual items to slow decay or restore them to a usable state.
"Special Collections and University Archives is a unique and irreplaceable resource for students, scholars and wider communities that deserves to be preserved for the next generation and beyond," Moore said. "Without preserving these resources, we would lose valuable knowledge of a past that will impact our future."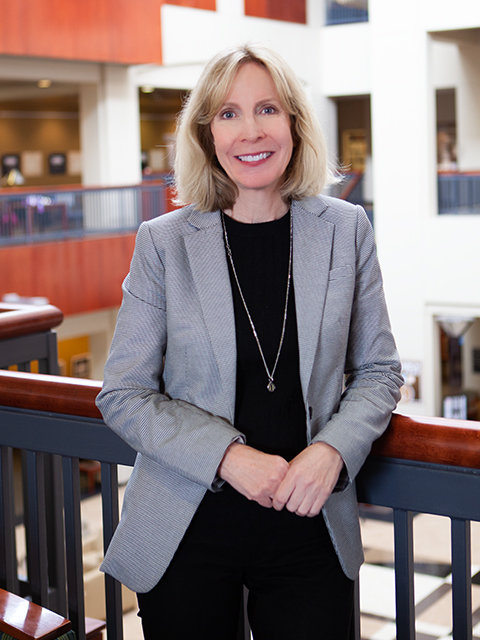 "During her visit Holly evaluated how our collections are stored, worked to establish a system to manage and record a series of detailed temperature and relative humidity readings, as well as met with the Libraries Building Operations team to understand general Libraries disaster management," Anderson said. "She also analyzed how MARS holds and delivers materials to library users and met with the Libraries Digital Services department to evaluate how materials may be safely prepared for digitization."
Moore will soon share her final report with Special Collections.
"We look forward to learning more about Holly's recommendations," Anderson said. "We will begin implementing changes to help support the department's long-term goal to identify funding sources for an endowed position and/or shared lab dedicated to the preservation of historically significant items of value, ideally in partnership with other community organizations like the Nevada Historical Society."
Things like relative humidity (RH) and temperature are critical things to monitor when caring for historically significant items.
"Temperature and relative humidity (RH) can have a detrimental effect on collections if not properly monitored and maintained," Moore said. "Both temperature and RH affect all materials in collections. Degradation mechanisms in materials accelerate in a high humidity environment and the risk of mold also increases. In low humidity environments desiccation occurs embrittling materials. Parchment and photos are particularly sensitive to environmental conditions."
Anderson added, "As a profession, archivists take their duty to responsibly steward historical materials seriously, so that they will last long enough to be of value both to current generations and those who come after us. None of the University Libraries staff are conservators and we needed an expert's advice to let us know if we have been doing this work to the best of our ability, or if we need new tools and resources to do so. That is why we asked Holly to visit."
To learn more about Special Collections and University Archives and the Jon Bilbao Basque Library visit library.unr.edu. The Special Collections Reading Room is open to the campus and northern Nevada community from 9:30 a.m. - 4:30 p.m. Monday through Friday. The Jon Bilbao Basque Library is from 9 a.m. - 5 p.m. Monday through Friday.