Yerington Elementary is trying something new. They're working towards implementing teaching science in every classroom as part of their school improvement program. This year, the school is participating as a pilot of brand-new ideas and principles made by Making Science Multilingual that make science teaching more effective not just for students that learn English as a second language, but everyone.
"All the teachers have had to learn how to teach science and teach science in a fun and interactive way, not the boring way you might've learned in school," Professor of Science Education and Director of the Raggio Research Center for STEM Education David Crowther said. "They put stuff out on the tables and the kids have to learn how to interact and solve these problems."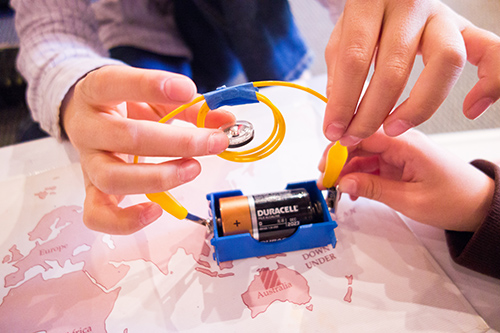 Crowther co-leads the Making Science Multilingual project along with Rita MacDonald, an Academic English Language Researcher at the Wisconsin Center for Educational Research. The Making Science Multilingual project was created after the NSTA (National Science Teachers Association) approached WIDA (World-Class Instructional Design and Assessment) to discuss a partnership in 2016.
"I think this project has the ability to substantially change classroom instruction in science to be more equitable and to reach the needs of language learners," Crowther said. "And not just language learners but for all students. The strategies that we're talking about, they work well for people whose first language isn't English, but they work really well for everybody."
Crowther said that WIDA has programming in over 10,000 schools across 40 states, and the organization has shifted Making Science Multilingual into a large-scale capital project.
"Ultimately, that's going to change the way we teach science and the way we test science," Crowther said. "That in itself could change the face of education and work with language learners in the U.S."
Making Science Multilingual has drafted a set of Pedagogical Principles, which serve as a summary of the beliefs of the organization while potentially being a resource for educators. One example of one of these principles is re-examining how academic vocabulary is emphasized while teaching science.
"There is an importance for the academic or the specialized vocabulary of science, but we don't think that it should be the first thing that we should do," Crowther said. "We think that you should engage with a phenomenon, you should observe that phenomenon and you should build some inquiries that would allow you to try to figure out why that phenomenon does what it does.
Yerington Elementary wanted to implement other subjects into their science and STEM instruction. After a partnership with Making Science Multilingual was born, a pilot and mixed-methods study utilizing some of Making Science Multilingual's principles was conducted through the 2019 school year and early 2020.
When Crowther was the president-elect of the NSTA, the organization surveyed science teachers across the country to understand the issues they were having. The survey demonstrated that the primary issue many science teachers had was not understanding how to work with students who didn't speak English as a first language.
"We got a pretty good idea that we need to build some actual resources, programming, training so that people can work with the students they're not trained to work with," Crowther said.
The NSTA looked towards partnerships with other organizations to shore up skills in teaching English Language Learning. The NSTA partnered with WIDA, a large organization operating out of the University of Wisconsin specializing in these skills, even having to change some of its bylaws to do so.
"We partnered with them and it seemed WIDA was the right place to partner with," Crowther said. "We knew how to do the science. They knew how to do the language learning."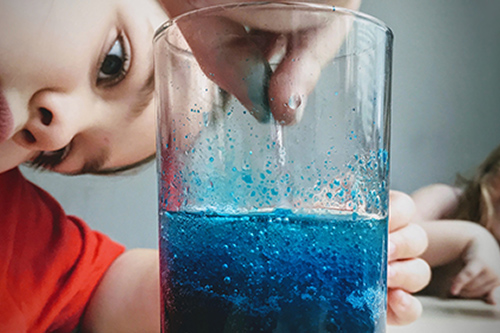 In addition to the eight design principles Making Science Multilingual has made eight design during their process to restructure how to teach science not just to multilingual students but all students within a classroom. The organization has created these design principles, hosted webinars, hosted Twitter chats and presented at over 30 conferences across the country.
"We're creating a whole new road," Crowther said. "We're excited that WIDA is behind this, that NSTA is behind this, that Wisconsin is behind this, that the University is behind this, and we're meeting the needs not just of Nevada but a national need."