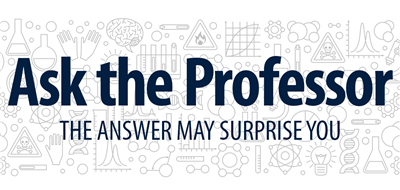 Adults tend to veer away from conversations about mental health and suicide because the conversations are uncomfortable. Nobody wants to think about suicide or kids completing suicide, but many teens don't talk to anyone about how they feel for a long time and are scared of how their parents will react. Have an open conversation with your child as soon as you have concerns, rather than waiting.
What signs exist that an adolescent might have mental health issues?
The biggest thing to look for when it comes to teens and mental health is a shift in behavior. Let's say they typically wake up early, and they're super productive in the morning. If they're sleeping later and not wanting to do anything, that's a shift in behavior. Shifts in behavior are good indicators the teen could be dealing with mental health issues.
What are some ways for parents to communicate with their children about mental health?
A mistake many adults make is trying to engage teens on a logical level. The brain doesn't finish developing until around 25, and the last part of our brain to develop is the front part, which is responsible for logic and reasoning. Parents have that part of their brain developed, so they try to approach teens using logic. Teens don't have that part; they typically run on emotions. One of the biggest pieces of advice I give parents is to validate their emotions. Listen to them instead of problem-solving.
What are some of the biggest common misconceptions parents have when it comes to mental health?
Mental health isn't easily fixable, and it's not a problem to be solved. Parents oftentimes think that if they tweak a couple of things, then everything should be fixed for their kid. It doesn't work that way.
What can parents do to help their children with mental health issues?
Have a conversation without trying to solve their problems, just listen to them, care for them and validate their emotions. Even if the kid isn't at the point of needing mental health counseling yet, or they're starting to get there, reach out ahead of time. Some parents wait until they absolutely need it, and it's an emergency. They try to call and get in, and they're put on a waitlist. If the adolescent is starting to struggle, get them into counseling sooner rather than later.
How can parents try their best to ensure that their children suffer as little serious consequences as possible from their mental health issues?
Taking a hands-off approach means that it's harder to recognize signs. Don't helicopter parent them, but understand what their routine is. If things start to seem off or weird, it's possible to have a conversation with them or look into getting them into counseling services. It's much harder to get kids, when they're already having significant mental health issues, to back down to a baseline and get them to process, work through issues and learn skills.
---
Mona Martinez is a lecturer in the Counseling and Educational Psychology program. She received her M.S. degree in Clinical Mental Health Counseling from the University of Nevada, Las Vegas and a Counselor Education and Supervision, Ph.D. from the University of Nevada, Reno. Mona is a Licensed Clinical Professional Counselor (CPC) and she specializes in working with adolescents, while using non-traditional therapeutic approaches, including Canine-Assisted Psychotherapy. Currently, she oversees the Downing Counseling Clinic in the College of Education.