Each year the University Studies Abroad Consortium (USAC) helps professors teach abroad with their Visiting Professor Program. Full-time assistant, associate, or full professors from the University are encouraged to apply in the fall. This coming year, 11 of the 73 Visiting Professors in the program are from the University of Nevada, Reno.
"The USAC VP/The Faculty International Development Award (FIDA) participants report that the powerful experience comes with many benefits -- both professionally and personally. Participants are able to add international expertise to their CV and to the courses they teach. Upon return, VPs and FIDAs inevitably bring their experience abroad into their work environment and classrooms by sharing innovative global examples and information with students and colleagues at UNR," said Alyssa Nota, Ph.D, President and CEO of USAC. "Additionally, while overseas, UNR faculty establish contacts with international colleagues that is beneficial for research, publications, projects and collaboration. Faculty also build friendships and relationships that span the globe thanks to USAC's network of 54 programs and the onsite-staff connections within the community and on campus,"
Visiting Professors build their own courses based on their subject interests. The program also allows professors to make connections with other professors in the program from different universities, as well as the students who are learning through USAC. Professors may even find themselves teaching some of their favorite students in an international setting.
As part of the USAC Study Abroad Week, USAC will be hosting the Spring Study Abroad Fair on Tuesday, Feb. 26, in the Mathewson-IGT Knowledge Center from 10:00 a.m.—2:00 p.m.. At The Study Abroad Fair, students and professors will learn about the affordable, academic programs offered in unique destinations through USAC. USAC will also be hosting the Faculty International Opportunities Panel on Monday, the 25th from 12:00 p.m.-1:00 p.m. in the Pennington Annex for faculty to learn more and hear from past FIDA Recipients and Visiting Professors.
An Experience of a Lifetime
Through the USAC program, Associate Professor of Art History, Brett M. Van Hoesen taught Contemporary Art in Torino, Italy during the summer of 2012. She also taught French and European Art from a Global Perspective in Lyon, France during the summer of 2015. Van Hoesen enjoyed taking her students on field trips to see both the architecture of their surroundings as well as visit prestigious museums. She said that the field trips in conjunction with classroom learning helped enhance the students' education.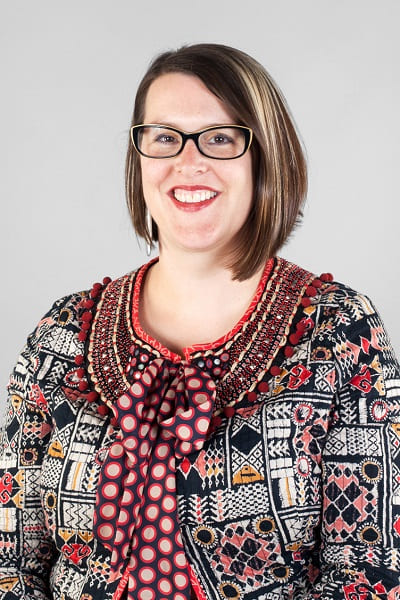 "The programs in Lyon and Torino were extremely beneficial to my teaching and research. On the teaching front, they inspired me to enhance several aspects of my curriculum and to offer more opportunities for students to connect with local cultural sites and art collections," Van Hoesen said. " On the research front, I was able to visit museums, private collections, special exhibitions, and artists' studios that resulted in publications. My published exhibition review of French Algerian artist Kader Attia's work for Nka – Journal of Contemporary African Art, for instance, was thanks to my stay in Lyon. Teaching in France was also helpful in refreshing my French language skills. In both locations, I took cuisine classes – inspiring and joyful adventures."
Professor of Mathematics Education and Educational Equity, Lynda Wiest has instructed abroad four times since 2003 through the Visiting Professors program. She has taught in San Sebastian, Spain (summer 2003); Brighton, England (summer 2012); Reggio Emilia, Italy (summer 2015); and Heredia, Costa Rica (summer 2018). She says that some of her most enjoyable and rewarding experiences in the 23 years she has been a professor have been gained through the USAC program. Wiest has co-taught two courses with former University of Nevada, Reno professor Cynthia Brock; Merging Multiple Literacies and Languages: Cross Cultural Perspectives and Social Class and Schooling. She has also taught Gender Issues in Education twice.
Through her experiences, Wiest has built lasting relationships with individuals in other countries and she has built meaningful connections to communities through working that she says cannot be developed through travel alone. She was motivated to learn Spanish and Italian in preparation for her departures. Wiest also gained confidence while learning how to navigate different public transportation systems and new customs, such as not touching fruit in an Italian grocery store.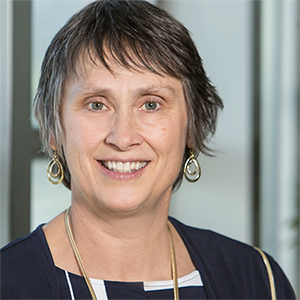 "Learning about other ways of "being" in this world expands one's thinking about different ways of moving about this world individually and as a society. I sometimes share stories and lessons learned with my students at UNR. I want students to value students' potential abilities without conflating them with language proficiency," said Wiest. "Because my field is education, it is useful to learn how teaching takes place in other countries. This includes facilities, equipment, and services available and used in addition to visits to local schools. In Costa Rica, USAC staff arranged for me and my students to visit two elementary classrooms to observe in order to make connections to our course material. The opportunity to get to know students better from various U.S. universities and at levels that extend beyond merely professor-student is based on having a small class size, experiencing cultural difference together, and participating in USAC field trips and tours together."
Faculty International Development Awards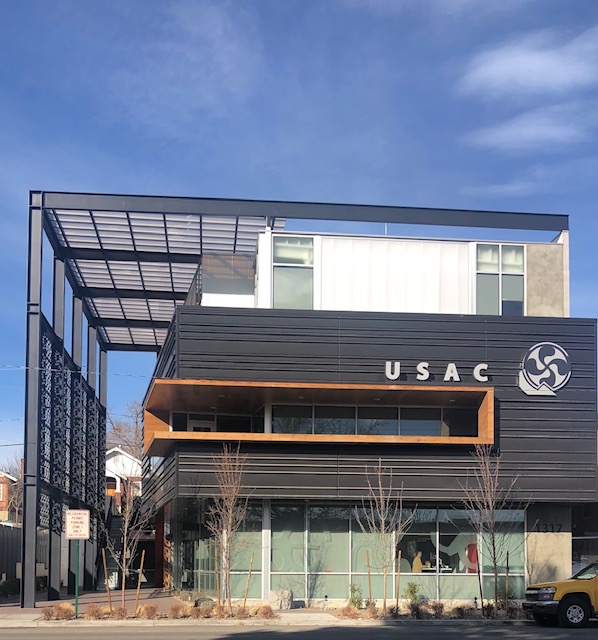 The FIDA offers the opportunity to experience living and studying abroad similar to a USAC student. Administrative and academic faculty may apply to participate as a student for one summer session in order to gain an understanding of the full USAC study abroad experience including the curriculum, integration opportunities, faculty, housing, and field trips.
This coming summer, one faculty member, Bretton Rodriguez, from the university will be traveling abroad using a FIDA. The recipients will receive a waiver to cover program tuition and included field trips, plus an additional $2,000 that can be used toward airfare, housing, and other living expenses.
Experience Unique Locations
Professors from the university have travelled around the globe. From Costa Rica to China and all over Europe, professors are teaching courses they developed in some of the world's most beautiful places.
USAC offers study abroad programs in the following countries:
| | | |
| --- | --- | --- |
| Australia | Germany | New Zealand |
| Brazil | Ghana | Norway |
| Chile | India | Poland |
| China | Ireland | Scotland |
| Costa Rica | Israel | South Africa |
| Cuba | Italy | Spain |
| Czech Republic | Japan | Sweden |
| England | Korea | Thailand |
| France | Netherlands | Uruguay |
2019/2020 Visiting Professors
Summer 2019
David Croasdell
Global Entrepreneurship (ENT/MGT, 300-level, 3 credits)
Ruth Gault
Microbes and Society (MICR, 100-level, 3 credits)
Federico Guerrero
Money and Banking in Latin America (ECON, 300-level, 3 credits)
David Rondel
Contemporary Political Philosophy (PHIL, 400-level, 3 credits)
Erin Stiles
Gender and Culture in Latin America and the Caribbean (ANTH/WMST, 400-level, 3 credits)
Fall 2019
Marcus Brooks
Principles of Financial Accounting (ACC/IS, 200-level, 3 credits)
Managerial Accounting (ACC, 200-level, 3 credits)
Joseph Cline
General Chemistry I (CHEM, 100-level, 3 credits)
Physical Chemistry I (CHEM, 400-level, 3 credits)
Howard Goldbaum
Travel Photography (ART/JOUR, 300-level, 3 credits)
Travel Writing (ENG/JOUR, 300-level, 3 credits)
Louis Marvick
Politics and Literature in the 20th Century (PSC/WLL, 400-level, 3 credits)
The Modern World (CH/HIST/PHIL, 300-level, 3 credits)
SPRING 2020
Michelle Wilson
The Poetry of Women from Spain (1980-Present) (SPAN, 400-level, 3 credits)
Spanish Masterworks: Peninsular Literature, 1700-Present (SPAN, 300-level, 3 credits)
Scott Mensing
Environmental Geology and the Effects of Climate Change (ENV/GEOG, 300-level, 3 credits)
Natural History of the Pyrenees (GEOG/NRES, 200-level, 3 credits)
Applications for Summer 2020 FIDA experiences and 2021-22 Visiting Professorships will be available in early Fall 2019, and a campus wide email will be sent at that time. Professors interested in learning more about USAC's Visiting Professor Program can email visitingprofessors@usac.edu. Faculty and staff interested in learning more about the FIDA program can email Kaitie Brown.